My introduceyourself post: yes am physically challenged but I am a ceo and am now on steemit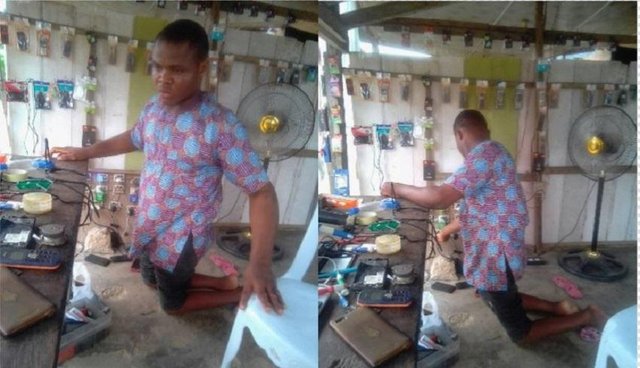 Hi steemians
My name is nsikak, I am from Nigeria. I found out about steemit from a friend @darkerhorse. He told me about cryptocurrency and steem and how steem is the platform to help achieve my dreams. I am so excited to join steemit and am looking forward to being part of this wonderful community and hope it lives up to it's bidding. I so much love the slogan "come for the money and stay for the community", I hope this holds true for me.
I am physically challenged, crippled from birth. I am not bringing this part up to stir up pity, I have had that while growing up. I am mentioning that part because I want to motivate others who might be in my condition too. A lot of people in my condition in my country take to begging and receiving alms but I choose to be different and use my talent and skills to achieve my dreams. I am a phone repair technician and I own my business.
I have never blogged a day in my life so I guess it will take time for me to learn the ropes of blogging but thank God for steemit that has afforded this opportunity for a whole lot of people around the world. I intend to engage on actively in the community and make as many acquaintances as I can.
Follow my blog @nsibestz