Verkhoturye. Krestovozdvizhensky Cathedral, the third largest in Russia
Verkhoturye. Ural town with a small population, but a great history. Currently, one of the world centers of Orthodoxy, "Spiritual capital of the Urals and Siberia." In the Middle Ages the largest shopping center, "Gateway to Siberia," the capital of the present Sverdlovsk region. With the only Kremlin in the region and the most densely populated county. I am the plenipotentiary representative  in mass media  of the Verkhotursky State Historical and Architectural Museum-Reserve, which is managed by my brother. In my articles I will introduce you to the history of the city and its sights.
P.S. I apologize for the Google translation, I can communicate well in English, read ... But it is difficult to write texts yet, I studied the language at Eastfac University of Urals State University 30 years ago, but I have not had any practice since then. I hope that communication on the platform steemit will give me the necessary practice.
So, Verkhoturye...
Every time I come to Verkhoturye, I can not refuse myself the pleasure of sitting on the central square (near the museum) and admire the quiet and grace of the "a marvelous miracle" that stretches 100 meters from the square-St. Nicholas Monastery and its Holy Cross Cathedral. The beauty and airiness of this huge structure is comparable only to the "eggs from Faberge."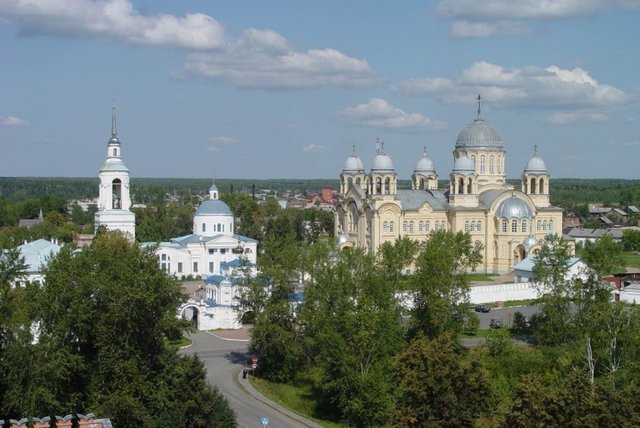 The Holy Cross Cathedral (1905-1913) is the largest monastery church built on the eve of the 1917 revolution and the third largest in Russia after the Cathedral of Christ the Savior (Moscow) and St. Isaac's Cathedral (St. Petersburg).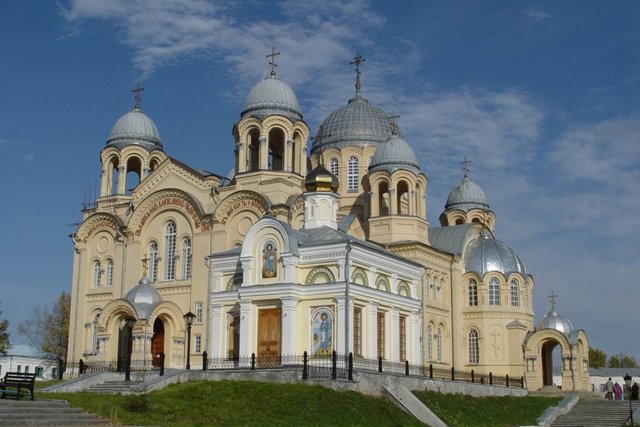 Built to mark the 300th anniversary of the Romanovs' house in the Russian-Byzantine style, architect A.B. Turevich. Within the cathedral are three unique faience iconostasis. In due time they were destroyed and restored in 1998 to the 400th anniversary of Verkhoturye.
In the cathedral rest relics of St. Simeon of Verkhotursky, one of the most revered saints of the ROC. Nikalaich came to these relics, although he is not "earnestly believing" (but rather "knowing")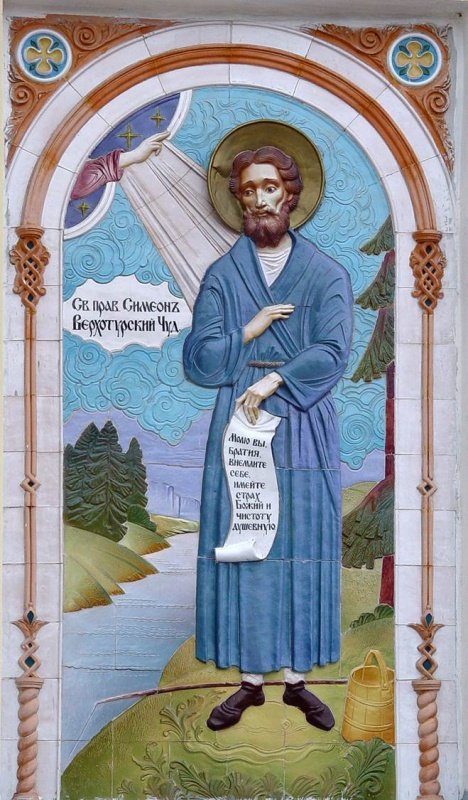 During the Soviet era, the temple nearly died. On the territory of the monastery there was a colony for juvenile criminals. I was there with curatorial trips in the late 80's (in Verkhoturye worked construction team of the historical faculty of the Ural State University, where I was in charge of the Komsomol organization). The sight is appalling. That's what the Cathedral looked like in 1990, when it was returned to the ROC and "restored by the whole world".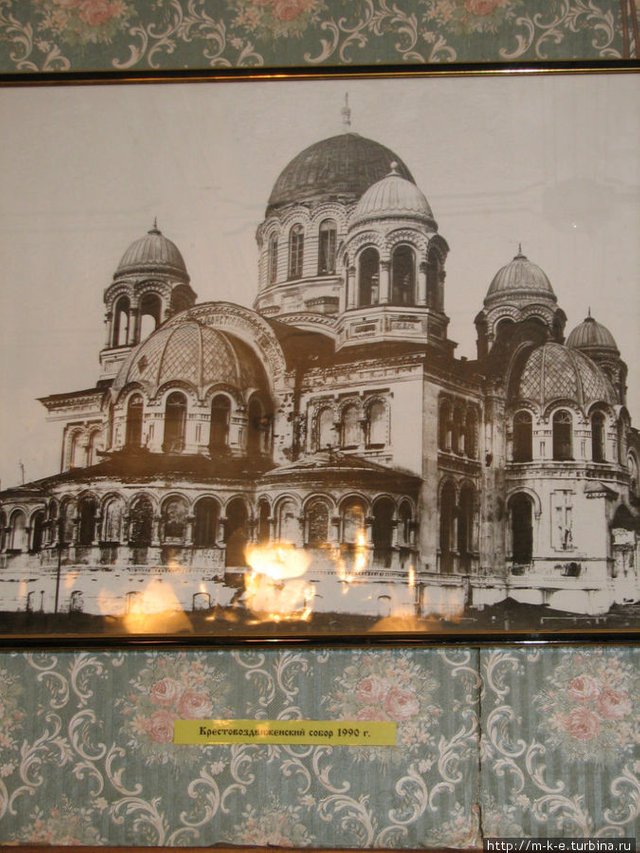 God grant that this would not happen again. Nowhere and never. People remain people only while in the world there is "Beauty".
Come to Verkhoturye, we will be happy.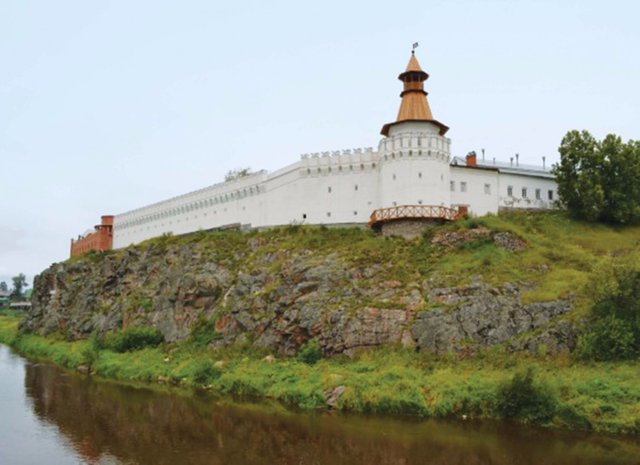 Photos from the personal archive and from the museum's website  http://vgiamz.ru