A warm Hello to all you wonderful Friends!
I am Sachin Kate, a Proud Indian and a Young little Old man (60 Years young) happy to connect with this amazing community! It will be a pleasure and privilege to Connect and Interact with you all!
I am Internet Entrepreneur. Presently Chief Executive and Owner at MANASVI INTERNATIONAL - Providing Consultancy Services in Digital Marketing, Total Business Development and Market Representation Solutions! My Corporate Motto is - "Quality Services for Growth and Prosperity" which indeed is mine too.
That's me at my Work From Home Office Desk!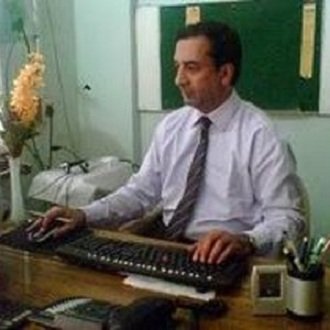 Talking about my passion, I am a Blogger , Writer and Social Media Geek if you could call me that. My Skills & Expertise lies in : Entrepreneurship, Social Networking, Online Advertising, Online Marketing, Writing, Blogging, Social Media Marketing and Social media Integration, Media Strategy, SEO, Business Strategy and Business Development, Lead Generation, E-Commerce, Market Research, Customer and Public Relations, Market Representation, Value Added Services. Involved in Coaching, Training and a I am a soft skills and Personality Development Facilitator too.
I strongly believe in a "Live and Let live" principle, and will like to do my part in making this world a better place to live in.
A Quote that has always inspired me is - "If your actions inspire others to dream more, learn more, do more, and become more, YOU are a Leader…"
I was a member on ClickTrackProfit long ago, and for some reason just got disconnected. A few days ago I logged in again and Boy! Am I happy! Its like getting a second Life for my passion for work and what a ride it has been. Each lesson was like a practice session again and I zoomed through them to come to a level where now I am getting into the more serious work like working on Steem, and all its related platforms. Just purchased my first lot of Steem which makes me feel so proud.
One simple friendly advice to all of you my dear Friends. I call myself a "CTPion" ! "Once a CTPion always a CTPion" for life. Just stick to this one program, go up step by step , be diligent in your work and everything will fall in its place for you.
So lets all connect together. Looking forward some great times ahead!
Lots of Love, Take care, Stay Happy, Stay Blessed, God Bless!