# From Aceh with Love
Salam, kawan-kawan senior dan junior di jagat steemit,
Ada di sini juga saya kini, setelah akun @nashmarzuki disetujui menjadi identitas pendatang baru di negeri para stemian ini.
Saya mengenal komunitas ini akhir 2017. Ketika itu, @akkadia dengan sangat bersemangat menunjukkan capaian dan jejak aktivitasnya di Stemit. Kemudian, tak henti pula ajakan serius dari @meja, agar saya turut serta bersama kawan-kawan lain, bergabung di Steemit. Saya pun tergoda berselancar di berbagai laman menarik komunitas steemit Indonesia.
Saya mengenal beberapa stemian di Banda Aceh, Lhokseumawe dan Jakarta, yang juga jurnalis senior, blogger, dan telah memiliki reputasi tinggi di Steemit. Antara lain, saya suka membaca serta menikmati tulisan dan gagasan @rismanrachman, @musismail, @tabraniyunis dan @mariskalubis. Mereka menulis dan berkomentar dengan semangat hampir serupa. Terutama ketika menyapa stemian baru, yang selalu diterima dan disemangati agar betah dan terus saja kukuh berada di jaringan media sosial baru yang unik ini.
Saya yakin, sebagian stemian memiliki alasan utama yang beda ketika memilih untuk sign up di Steemit, namun bagi saya, SBD dan Steem hanyalah konsekuensi logis belaka dari kesungguhan dan konsistensi melahirkan karya orisinal, berkualitas dan menarik bagi orang banyak.
Harapan saya, Steemit dapat menjadi pengungkit semangat saya. Terutama, sebagai upaya agar kembali memiliki alasan kuat untuk kerap menulis lagi dan belajar banyak hal dari para steemian senior, yang lebih awal memiliki ruang berkreasi di sini. Saya sangat suka ketika akun @nashmarzuki disetujui dan resmi menempati ruang maya di jaringan steemit. Untuk itu saya sampaikan terima kasih dengan sesungguh hati.
Akhirnya, saya (Nashrun Marzuki), yang kini bermukim di Susoh, berharap dapat diterima sebagai pemula, terutama di lingkungan Komunitas Stemian Aceh dan Indonesia.
Salam hormat dari pesisir barat daya Aceh.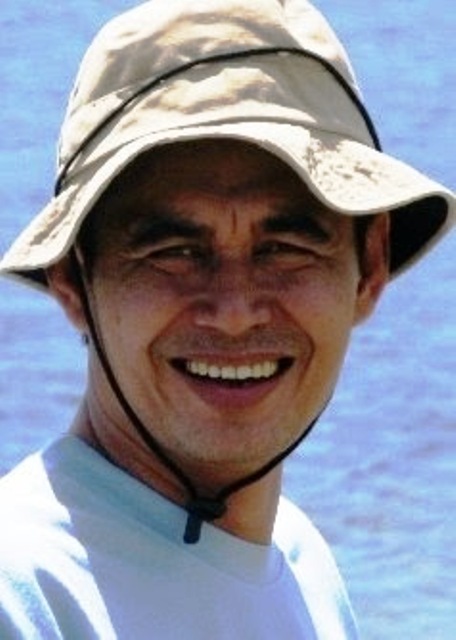 English:
From Aceh with Love
Greetings, senior and junior members in the Steemit universe,
At last I came to harbor, here in steemit, after my account @nashmarzuki is agreed to be one of the newcomers in the Steemian country.
I was introduced to this community toward the end of 2017, when at full vigor @akkadia showed me records of his activities and achievements in Steemit. Then @meja seriously talked me into joining all other friends who had already swam in Steemit. That made me tempted to browse in various interesting pages belongs to the Indonesian Steemit community.
I know several steemian in Banda Aceh, Lhokseumawe and Jakarta, who are also senior journalists and bloggers, who already have got a high reputation in Steemit. I really love and enjoy to read @rismanrachman, @musismail, @tabraniyunis and @mariskalubis writings, their ideas and writings. They always maintain a wonderful degree of spirit when they write and comment on something. Especially when welcoming newbies in Steemit, whom they always accepted gladly and encouraged to stay high spirited and reside solidly in this unique new social media.
I am sure that each Steemians have their own reason on why they chose to sign up to Steemit, but for me, SBD and Steem are only logical consequences from the sincerity and concistency to produce original, high quality and interesting creations for people.
I really hope that Steemit could ignite my spirit. Especially in endeavoring strong reasons to get back to writing in full speed, and learn so many things from senior Steemians who had preceded me in having creative rooms here in Steemit. I was thrilled and thankful when @nashmarzuki accepted and legally take its digital niche here.
Before I end this piece, I humbly ask you to accept me as a newbie, especially in the warm community of Aceh and Indonesia Steemian.
From the southwest coast of Aceh I bid you best regards.