Introducing a multi me
Hi fellow cybernaughts :)
My name is David and I would like to introduce at least part of my multi me's to the Steem community.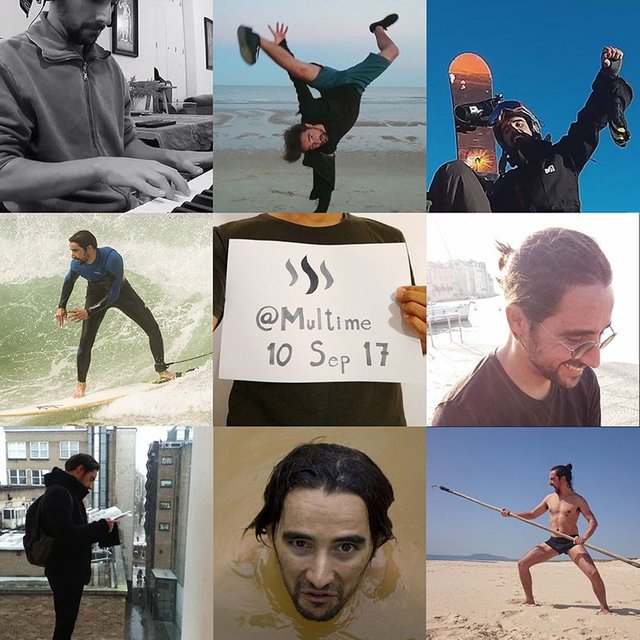 A naked monkey born by the sea in Portugal.
After graduating in Biology the monkey kept on searching and eventually went on to study Architecture, where he first came in contact with the world of Computer Graphics.
Today he is a passionate instructor and freelancer working in all sort of jobs in the CG industry.
Here he found the perfect playground to explore the wonders of the Universe and recreate them on the virtual plane.
But he is a Renaissance Monkey, a Simius Universalis, if you want, and he feels the need to make as much use of his mind as of his body. So he does his yoga, his workouts, his surfing, his running,.....
The hardest thing for this monkey is to choose what to learn next.
He loves to cook (doesn't eat meat) and is interested in all nutrition related things.
He loves music, and can't decide if he prefers to hear or to play.
He loves movies and tv series...
The world is so full of wonder and amazing things that a lifetime just isn't enough but it will have to do.
I wish to share interesting, useful, relevant and inspiring things that I discover through my own journey, hoping they might resonate, inspire or just put a smile on some of you.
Ambitious I know, but I'll give it an honest try :)