Hey everybody!
My name is Nathan and I'm from the United States. I was born in New York, grew up in Florida, and now live in California, talk about going coastal! I like making corny puns and word play, hiking, and rock climbing. Here I am on a hike along the north California coast, it's really beautiful up there!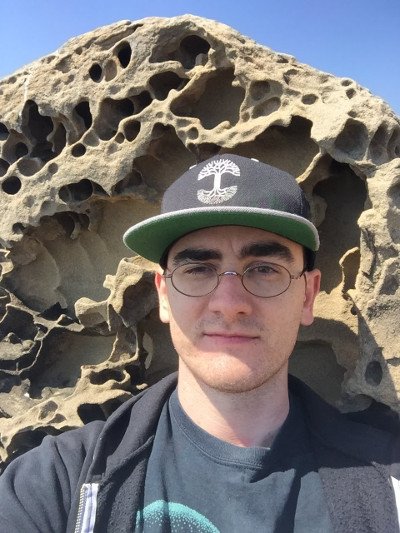 This is what my profile picture is supposed to look like, I'm not sure why it got flipped sideways when I uploaded it. Maybe some senior Steemian can help me out with that.
Anyways, I've been interested in crypto for a long time, although unfortunately I didn't invest early enough to get mega rich :). I think that Steemit is one of the more interesting crypto projects out there, so I figured I'd give it a try and start blogging at the same time. It seems like a really cool incentive for content creation, and I've been thinking a lot recently about how I want to balance my life with more creation and less consumption, because at the moment I'm almost 100% reading, watching, or looking at other people's books, videos, movies and posts, without exercising my own creative muscles at all. So now it's time to change that!
My life has gone through a bunch of twists and turns, I've been everything from a GIS programmer to English teacher, editor, and international trade consultant. I've lived in China off and on for about 5 years and I speak, read and write Mandarin fluently, and I can speak Russian and Dutch as well.
My plans for now are to start blogging about my experiences practicing coding, learning languages, and sharing some cool pictures of the beautiful nature around my new home in California.
I am looking forward to contributing to this awesome community as well as learning from it and growing along with everybody in it. I am open to suggestions and advice from anybody about how to best integrate into this community or anything else you want to tell me about!