Hi I Am Michael The Green Internet Guy From Tokyo
Steemit looks great. Thank you for the warm welcome yesterday. Many of you are suggesting that I write an "Introduce Yourself" post so here it is. It is pretty random sorry but I hope you keep reading.
Self Introduction. Hi I Am Michael The Green Internet Guy From Tokyo — #Steemit https://t.co/EMOQ1CAfO6

— Make $$ Online Now (@CrowdifyClub) August 31, 2016
Feel free to give me a tweet too!
I have been an entrepeneur since my parents got me selling programs at our local Caledonian games when I was about 8. They were always very careful to give me as little as possible and I am grateful for that. They also got me into sports and public speaking and gave me a love for the environment.
I live in Tokyo with my wife Yoriko (will get her into Steemit this week so you can meet her too). I have had a very lucky life in many many ways but the luckiest break was meeting
I use Social Media for a reason. I spend around 15 hours a day 7 days a week getting as good as I possibly can at it. It is aligned to my passion and purpose. After reading this you will easily see why.
I used to collect frogs on the way home from primary school and release them in our house. Sorry Mum.
I love juggling and teaching people to juggle.
I have been lucky enough to visit and have friends from many countries. The more I learn the more I realise that we are all connected
I love any kind of sport especially golf and have been down to a 4 handicap. Now 5. I was ranked #3 in tennis for New Zealand when I was 13.I can also ski and snowboard pretty good.I am a sportsman!I have my parents to thank for encouraging this when I was young.
I am 51 going on 6. When I was 1 I had just begun.........Now I am 6 I want to stay 6 forever and ever.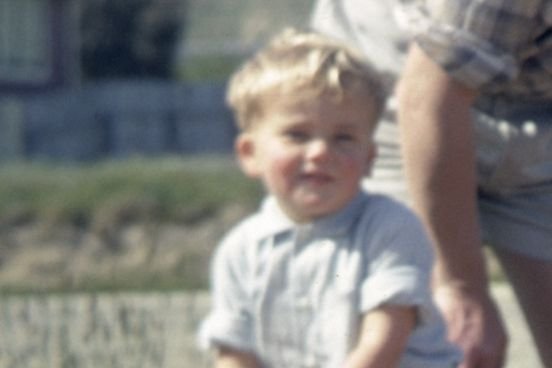 I went by mountain bike from Singapore to London on a shostring budget (including no alcohol) with a girlfriend 20 years ago.It took 9 months. We lived! We had amazing adventures in about 30 different countries.
I have been twice laid out flat paralysed by Reiters syndrome.I have received steroid pulsing treatment and bottles and bottles of terrible medicines. At a different time my left eye froze and I had cortizone steroid injections 10 days straight.I still have 20/20 vision. I was told by doctors that I would not walk again nor see out of that eye. I no longer take any medication.
My wonderful Dad died in September 2008.On his deathbed I had a fantastic spritual connection with my younger and much more spiritual brother.Since then I have explored my past lives and have done a lot of thinking.
I played social rugby in Tokyo till I was 51 and have been getting fitter and will play again soon with a great group of French, South African, Japanese and New Zealand guys. Some people say I am too old to be doing this. That makes me laugh.
I am a believer in collaboration and positivity. 2 of my favourite quotes are that "...you can do nothing alone, nothing great" and that "Nothing great was ever achieved with a pessimistic attitude".
I once chopped down all the asparagus in our garden when I was 8. Did not like the smell and colour of my urine after eating it. Sorry Dad. I love asparagus now though and when practical I follow the eating patterns of a raw food vegan.
I stayed at University for 6 years because I could not bear the thought of leaving. Was having too much fun. The admission to the bar day was the end of an era!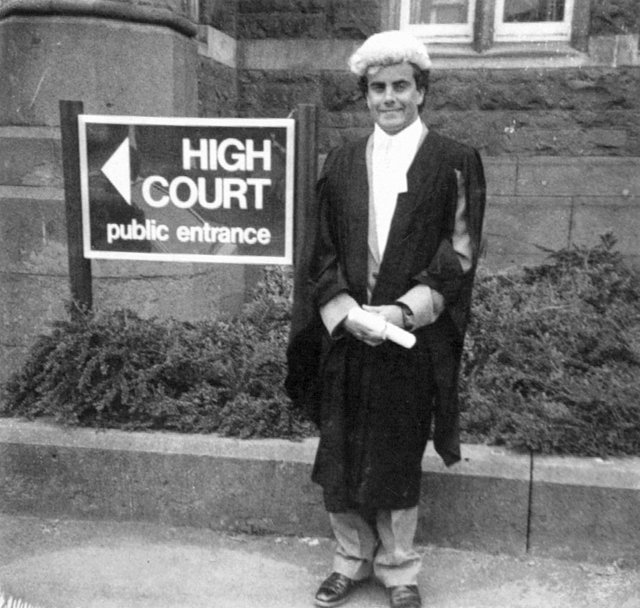 I speak fast but grammatically inept Japanese. I can listen to nearly all of it.The most important thing right!
I am determined to leave the planet better than when I found it.I am only a guest here.
I love fasting. Have done a 10 day water only fast 11 times now and do it 3 times a year and even give up supplements. Great detox. I swear my hair has got thicker since then and my asthma has all but vanished. I no longer get colds.
I love public speaking and cannot say enough about Toastmasters.It also teaches you to lead which a lot of people do not realise. When I speak I am leading, educating and energetic.
I have 4 children 25, 21, 16 and 12 and am thrilled to say they are all turning out great!
I love the internet mainly for the fact that is rapidly breaking down national borders and hatred and giving the chance to anyone to do business with anyone anywhere. When I joined Twitter back in 2008 I realised that I had finally come home.
What we are doing here on Steemit is a great example of leveraging the power of the Internet.
I have had 2 near death experiences so I treasure my time. I got rid of TV a long time ago. How many friends have you met by watching TV?
I have unconditional love for all those that have wronged me in the past. I am writing a book but it is about my future not my past.
I love music and own over 1000 albums. I play guitar a bit and would love to be a great dancer.
I have been blessed by my legal education,my robust health and great life experiences.I firmly believe it is time to give back.I believe that the best way to do this is by studying up about all the various free tools available and harnessing the power of the internet.
I will very probably eventually base myself in Tokyo for the rest of my life.I feel drawn to the place. No day is ever the same and there are always questions to be answered. I am a country kid from New Zealand who loves living in places like this and London. Confused? Me too!

I am awesomely grateful and I love the power that gives me. Finally I want to explain my passion for crypto currencies and especially decentralisation. Around 5 billion people are being excluded from the online economy because they cannot access bank accounts and/ or credit cards/ pay pal etc. These people deserve an even chance.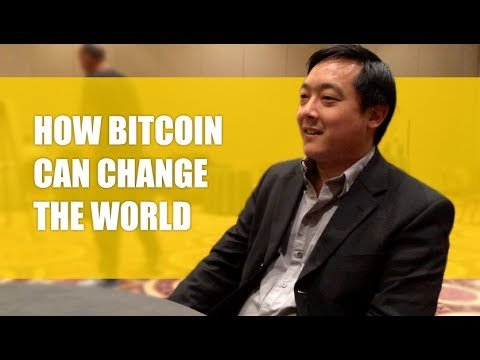 Thanks so much for reading so far. I hope to get to know you all much better on Steemit.
Michael