This is my first post so I'll begin by telling you my story. I work at a bank part-time taking phone calls and I spend most of my time researching and investing. I started out in the resource sector in late 2015 at the beginning of the rally in gold and silver and was very successful. I made 300% gains in the first nine months of 2016 by getting in early on some of the best performing resource stocks on the TSX.V.
The gains we're staggering and I thought I was invincible. Every company I read about and invested in went up. I opened a margin account and bought the same companies and made amazing returns. When the miners started to slow down in the summer of 2016 I started liquidating shares and I got into trading options. The first few trades I made we're incredible, I had bought calls on Exxon and XLE just before OPEC announced a total decrease in oil output and both of the shares I held options on went up 4%. My options doubled in value.
Being a gold bull I had also bought call options on the NUGT which is a volatile ETF for the miners. The ETF's went up, and my options doubled in value. I thought I was a very smart trader, I added a screenshot of my typical day at the time that I found on my old phone (please excuse the blue light filter):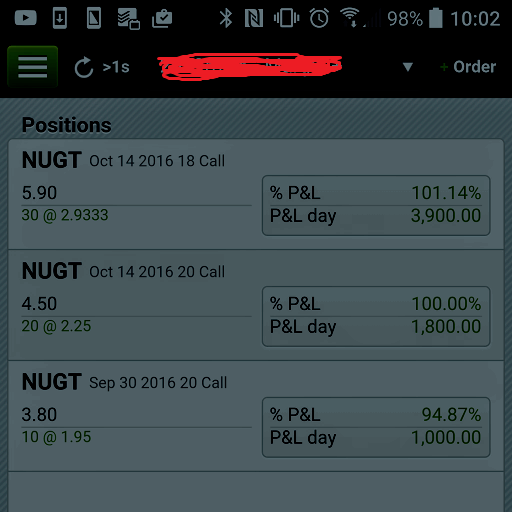 All in all, I was much richer than I was used to. Still holding my NUGT call options, on September 30th 2016 I sold some of my key holdings and wagered a huge bet and bought "out of the money" calls on SLV.
The next trading day, October the 3rd 2016, I woke up to silver crashing 5%. I still remember the feeling. The only way I could find words to describe it was after looking in the mirror to see that my face was pale, as if all of the blood was drained out of my face. The feeling was dread. After Trump's election, the metals crashed and my remaining fundamental investments started to dwindle. This was the beginning of the end of my first episode of investing and I barely broke even that year. I learned some valuable lessons in money management and discipline.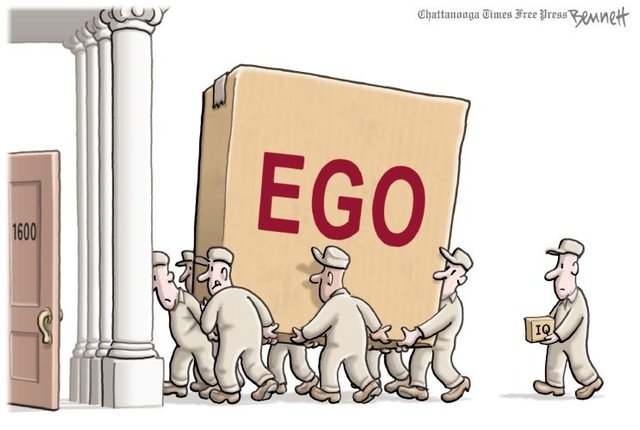 Fast-forward to the new year, the cryptocurrencies really started to shine in 2017 and I figured that there must be opportunities' that have not yet been recognized by the market mania, so decided to revert back to my fundamentals and began searching for value. I began searching for altcoins with high functionality and extremely low market cap.
What was evident from the beginning was that this was going to be difficult because of the ensuing mania, ICO's left and right, and investors with herd mentality dumping money into anything clever-sounding. I did find some potentials, but the overload of constantly changing information in this new field made it difficult to decipher what was valuable and what wasn't.
I woke up early one morning because I couldn't sleep and opened up my laptop to see some retweets on twitter about a cryptocurrency called fastcoin. A general rule of mine is not to invest into anything that is being pumped unless it actually has value. They claimed to hold the fastest transaction time, and their market cap was hovering at less than $1 million. I looked up the coin and followed them. They had around 8000 followers and were quite active.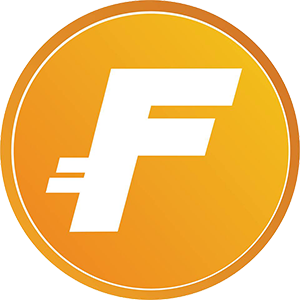 I found an article that was written about fastcoin on steemit titled The Case for Fastcoin (FST). It explained how fastcoin will forever hold the title of having the deepest blockchain due to its head start, being 4 years old. Apparently, there are some believers, I thought.
I wanted to learn more and so I continued to scour the net for more information, and at one point I got involved in a little twitter scuffle involving them about cryptocurrencies' and inflation. I took the chance to inquire and offer some suggestions about their presentation. There was a lot of memes and random tweets which made me entertain the idea that this was not a serious project. But why would that be the case if it's such a great coin? I wondered. Apparently, they had an announcement on August the 1st, so I decided to give them a try and waited.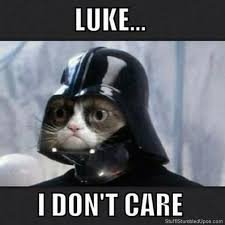 August the 1st came and the only thing that changed was a video posted on their YouTube account. It was a 6-minute Starwars looking meme that looked like it was made for shits and giggles. Unimpressed, the next day I decided I would look for an answer.
I emailed them and also blatantly made a note about it on twitter by responding to a post involving them and another fan by asking where I could find this supposed announcement on August the 1st. I was told to "DYOR" by the fan, who was flat out being a douche, but fastcoin responded by contacting me and the next day we scheduled a skype conversation with three of their engineers. We had a two-hour conversation about the coin and we scheduled to meet in Toronto the following weekend.
When I met them in Toronto I was greeted by three kind middle-aged men who introduced themselves and their credentials. To say the least they are all highly educated and comfortable, yet they are very enthusiastic about their coin. They told me about how they met; that they essentially came together in 2013 through bitcoin message boards where they and a few others who remain anonymous wanted to create a replica of bitcoin, only faster.
They had completed and introduced the coin in 2013, and when bitcoin was peaking towards $1200 followed by litecoin, they temporarily enjoyed a spot in the top 10 in terms of market capitalization.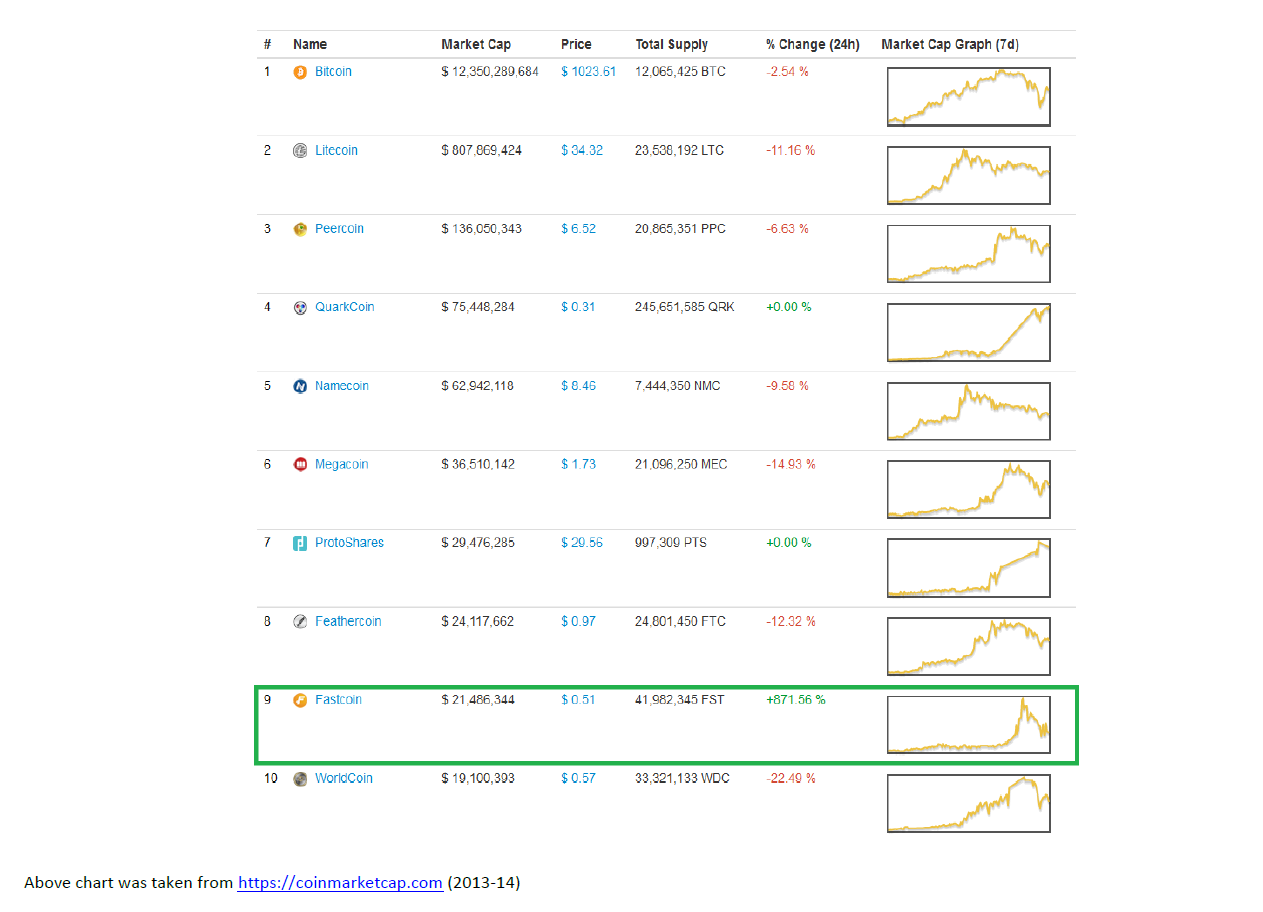 Since then, the crypto market has exploded and because of limited manpower and the sheer volume of the competition of ICO's, fastcoin got lost in the shadows and today is mostly unheard of.
Fastcoin is a faster bitcoin, and a more secure bitcoin. It's like litecoin, but faster. It's an open source project, which means that anyone could contribute. It has 12 second block targets and 4 confirmations per transaction, which means that transactions take no longer than a minute from start to finish, making it currently the fastest coin on the market. The total coins are limited to 165 888 000, and that is all that will ever exist, so the value of the coin will forever be stable. Because of the speed of the transactions, by default we also have the most transactions, and therefore the longest blockchains, and thus the most secure coin. Longer blockchain=more security. They announced on their twitter page that a new mobile wallet will be announced in September, and I could tell you from first hand experience that the people behind this coin are constantly working hard to improve its functionality and its user-friendly transition on to the market.
Yes, I do own FST, but I wrote this article because this is a great opportunity for enthusiasts and investors to get in while its still incredibly under-priced. When the market recognizes fastcoin's potential I think its going to absolutely explode in price. If we compare it with valuations like litecoin and bitcoin, it's a mere 1/1000th of a fraction of the valuations of those two coins, yet functionally it's a better coin. It's faster and it's more secure. The upside that we're dealing with is tremendous. If cryptos really are the next innovation of the 20th century then this is a once in a lifetime opportunity. It even has the perfect name that defines its advantage. Fastcoin. How much catchier could it get?
They are currently only traded on cryptopia and livecoin, but there are some technical issues on livecoin server and I do not recommend that you buy off livecoin at the moment. They're also in the works of being added to some new exchanges. I left some links for volunteers, programmers, and for those who want to hodl.
https://fastcoinchat.slack.com
https://bitcointalk.org/index.php?topic=218852.0