An Introduction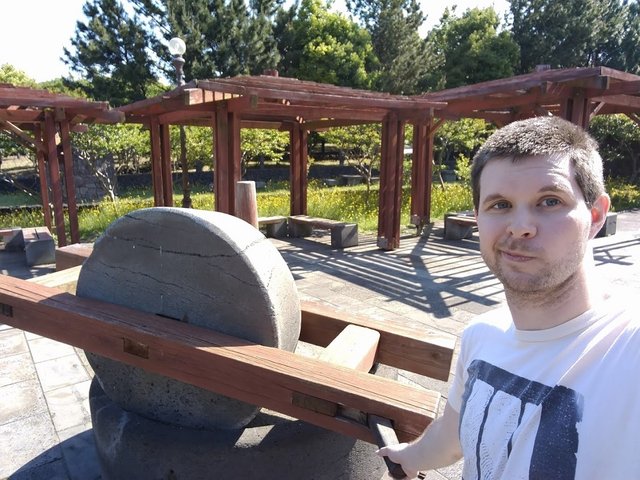 Hello and welcome. I've been meaning to write, needing to write, for a long while now. I've been a writer all my life, but I've also always been an exceptional procrastinator. I'm sure no one reading this can relate. /s
**
A quick disclaimer before I get too far into this: I am currently affiliated with Ark Tribe. I do some of the writing, revising, and editing for the group, and I thoroughly enjoy that work. I like our project, and I love helping promote a practical, real-world application of blockchain technology. That said, the opinions contained on this blog are completely my own. None of the opinions expressed herein should be associated with Ark Tribe, any of its affiliates, or with any other individual (unless I ever specify otherwise).
**
At one point, I was quite prolific, even taking the time to pen a few unpublished novels, write a couple of master's theses, complete a number of short stories, and churn out a lot of flash fiction and prose-poetry. You see, I'm very familiar with the craft, and I enjoy the hell out of it. I like stringing ideas together. I like writing my way to answers and to a better comprehension of complex ideas. I also like to compose a story and watch my characters develop rich lives that they struggle to navigate in worlds they often find hostile to them. My entire life, writing has been one of my greatest joys.
But that's only part of the story. On the other side of that drive and joy lurks a lot of fear, uncertainty, and doubt. A show of hands, please, if you've ever been there. And, yes, I'm intentionally playing around with the FUD acronym because I think it's apt here. Lately, it's the thing that not only tanks my projects, but it keeps me from even starting.
To make sense of this, for the sake of argument, let's suppose we could quantitatively rank authors according to the quality of their writing. For simplicity's sake, though, we'll put these authors on a grading scale where S is the highest rank, followed in order by A, B, C, D, E, and F.
Now, at the top, the S-rank, we have the likes of Shakespeare, Virginia Woolf, Dante Alighieri, William Faulkner, James Joyce, etc. As the worst "best writer," Theodore Dreiser is obviously rounding out the bottom of this rank. (We can quibble over who gets included or not and about my personal biases, if you really want, but that's probably missing the bigger point).
Under the S-rank, we have some solid A-rankers. There are lots of these--far more than there are S-rankers. The A-rankers are those folks who get published and maybe even get minor-level famous. I'm sure there are plenty of unpublished folks in this category as well.
B-rankers are even more common, and B-level work is, I think, still really good, but these folks aren't the ones who have the best ideas. Good ideas, but not great ideas; good execution, but not great execution.
C-rankers are your average writers, and then once we get down any lower, we're running into people who maybe still have good ideas, but can't communicate them through the written word for shit.
One's position in this ranking scale is fluid, of course. If the S-rankers stop practicing, they're likely going to drop down to A. Conversely, shitty writers can become good writers with enough practice.
Stephen King has said that while bad writers can become good ones, good writers can never become great. I don't know if I agree with that. There are a few too many variables, and I'm always skeptical of arguments about ability that hinge, in the final instance, on some kind of innate ability or je ne sais quois. But King's a published novelist, and I'm not, so what the hell do I know?
Most of my life, friends, teachers, and family members talked to and about me like I was easily an A+ writer, and as an arrogant kid, I figured that with a little practice, I was going to skyrocket up to the S-rank by the age of nineteen and write the Great American Novel. (I think I still have a story saved on a hard disk somewhere with that exact, ludicrous title).
I'm no longer that arrogant, which I think is overall a good thing. As a writer, I'm going to situate myself somewhere in the B range. Still good, not great. But now I've run into this trap that grinds my writing to a halt.
Stephen King's postulate looms large. I don't think I'm good enough to break into the A-ranks and definitely not the S-ranks. So I fear I'm never going to have the best ideas or write the best prose. But I and other B's like me will always recognize A-level or S-level work, and we'll judge ourselves against that. And that fear of inadequacy, that uncertainty about my ability to produce and compete, my doubt that I even belong in the B-ranks some days is exhausting. It's paralyzing.
The fear escalates until I internalize the message that not only will perfection never be attainable, but neither will greatness. I can't even hope to approximate it. Instead, I'll grind out my days in mediocrity, in obscurity.
So I procrastinate. I never start. And the self-talk gets worse. And I fill my days with distraction or escapism.
But I don't want to work this way, or, more accurately, procrastinate on my work this way, anymore. I have so many thoughts I'd like to share. I don't know how many of them are worthwhile or useful or even accurate. But I'm getting over that anxiety of needing perfection or even greatness. Hell, if I get it 51% right, that's most of the way there.
So I'm here to start something. I'm here to let the ideas out. I'll be writing about philosophy, art, literature, economics, religion, ethics, and anything I damn well please.