Hi Steemers!
You finally convinced me. I'm moving to steemit from Google+. I'm building a new home here! But I don't know how to build it in this platform. I have questions that I will arrive at after a short background story.
First impression of steemit.
I started my steemit-journey by following a few people here, to help me get a feeling about this place. Let me use a picture to express my feelings right now :)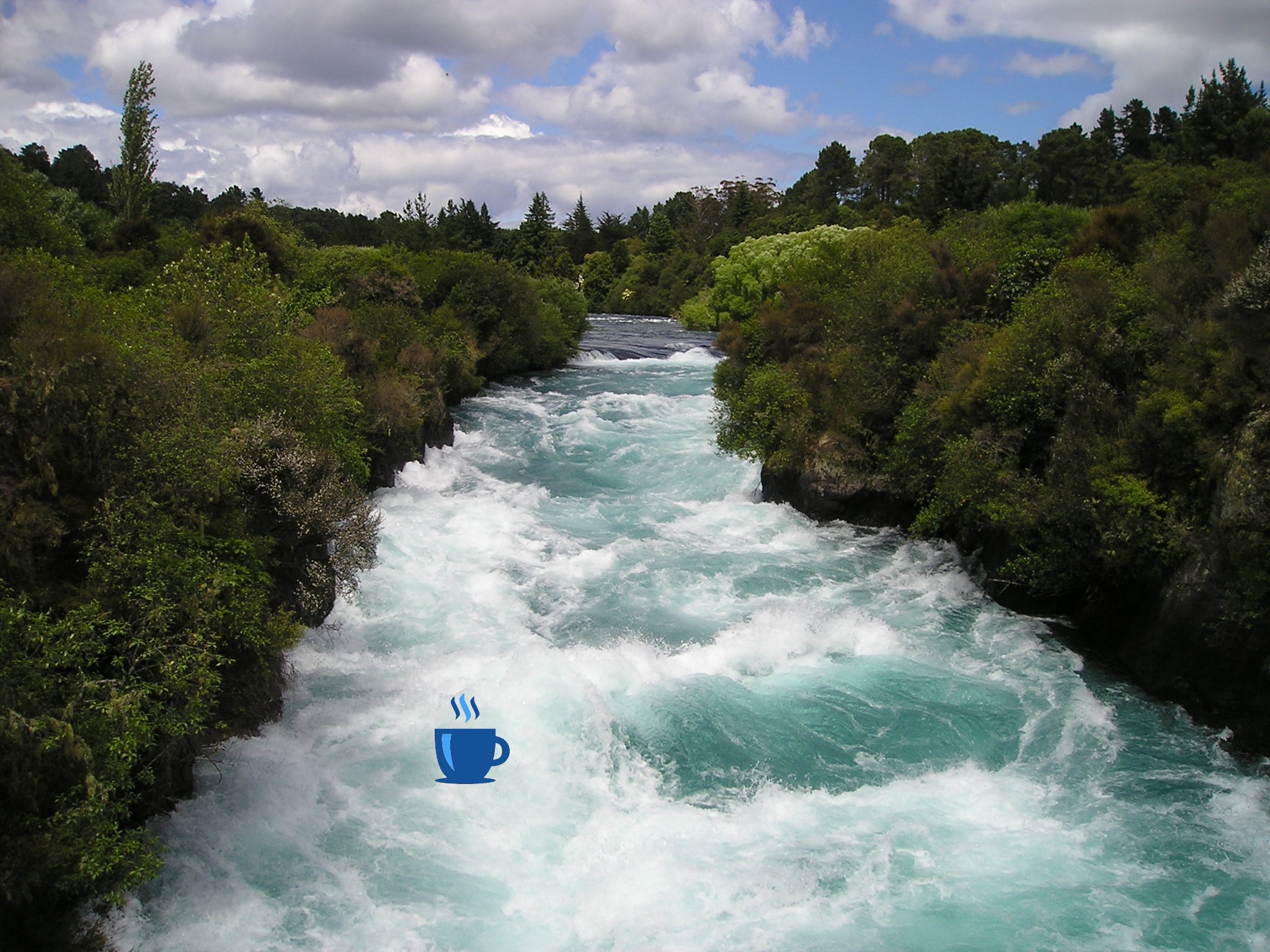 Source
I find a lot of energy here! A lot of people with a lot of interesting thoughts. It's exactly the kind of stuff I enjoy to read, understand, and curate into an interesting feed. But most of it is hard to find. (It was hard to find it in G+ also.)
Short introduction
I enjoy curating the internet.
I collect essays, stories, predictions and #techporn (And Yes, it is safe for work. I'll explain below. It seems the concept is not yet rooted here :).
I like to collect posts about The human mind. I love to explore our strengths and weaknesses as humans. Cognitive bias, often our weakness, is probably the most interesting topic. It touches all other topics, and is at the root of our ability to make sense of the world around us. I also love to find stuff about group behavior and collaboration, often our strength as herd animals.
I also love to curate texts about one of the most impressive tools we humans have invented. Money, a tool to create more efficient collaboration. It is a concept we all use and benefit from every day. But strangely we don't all agree what it actually is. It seems to be an invention so genius that few of us actually understand it. And the more I study it, the less I think I have it figured out. There are so many interesting angles to this subject. And yes, the blockchain is a part of this topic.
Other topics relating to group behavior and collaboration are:
Science, and other systematic processes that exist in order to convince other people and/or convey information.
Fairness. Concepts like Unearned income, Economic rent, Distributive justice, Procedural justice, Interactional justice, Environmental justice, Sportsmanship and Social justice.
The commons. This always relates to fairness in one way or another.
Sharing. This also relates to fairness and Reciprocal behavior. Herd animals expects sharing behavior.
Ideologies. Btw, The most successful ones seems to share an interesting trait. They all have antagonists. My number one recommendation for people that want their ideas to spread faster is to start a successful counter-movement.

I know a lot about Geonomics and Georgism. And so does the steemer @ekklesiagora
Gift economy (Reciprocal gifting between people)

Democracy and other forms of collaboration. (The power struggles found everywhere, especially here on steemit. I really enjoy to study the relationships between the "whales" and the "small" steemers that are Upvoting and flagging each other like a beautiful symphony!)
Leisure, work and robots. When Robots do all the work, What are we humans then supposed to do with our lives?
Most of the above topics are also part of the topic Universal Basic Income. But this topic is literally to BIG for me. So I have specialized my knowledge in three branches of the movement. The branch that wants a Citizen's dividend , the branch that believes in QE for people and those that want a Carbon Fee and Dividend. Key concepts in these branches are Economic rent, Demurrage, Seigniorage, Pigouvian taxes and Monetary theory.
These branches are small in relation to the rest of the movement. But they are worthy more attention. My current understanding is that the key concepts are hard to explain and understand. And this creates a barrier of understanding. Nowadays I mostly experiment with different Mental models on my friends in order to understand how to explain the concepts more efficiently. So far I have failed to find an easy-to-understand-mental-model. But the search for it is fun and interesting. Some credit is due, I really enjoy reading the material created by steemer @mark4ubi and @scottsantens .

Source. Recommended reading!
Cryptocurrencies relating to the above topics. Examples:
Also...
I have two thoughts right now
Thought one.
The value from my curation has previously been in the form of a feed. I have collected well written related articles and created a kind of corpus of thoughts and ideas in different topics. I believe an individual post is less interesting compared to a good collection of them. But this platform primarily rewards individual posts. There is no reward in curating your own feed by removing, or rewriting, your failed posts that others did not find interesting. The decision to delete a failed post in order to create a top quality feed is in my humble opinion as important as the creation of new good posts. Sometimes you even give more value to your followers by deleting/hiding something of low quality in order to enhance the feed itself. Your followers can then enjoy the best material.
This line of thinking could be the solution to all the spamming in this community. The quality of visible previous posts could have an impact on the rewards for new posts. This could bring people to curate their feeds and only leave the best ones for people to scroll through. Has this been discussed before?
It is important to reduce the amount of valueless information that is taking up our valuable time. Cleaning up the mess should be rewarded.
Do you have any suggestions how I could make the best use of this platform and provide this community with top quality collections of interesting material?
Second thought.
Why stop rewarding a good post after 7 days? This enforces the spamming behavior. Only new posts are rewarded. This makes people create as many new posts as possible in order to get the rewards. Well written posts older than 7 days are treated as worthless by the community and are no longer rewarded.
Old evergreen posts are the backbone of every online community. They are the reason people decide to spend time in the community. But they are not rewarded. Why is this?
I want to reward old wellwritten steemit posts. How would you suggest I do that?