I'm so excited to be joining Steemit! I've been wanting to join for a long time!
Name: Lamech Mokono
Country: Kenya
Born: January 7th, 1981
Sponsors
New Balance: 2006-2007
Nike: 2008-2010
Current sponsors
I've received a couple offers and some of those offers are still on the table, but after thoughtful considerations, I deemed those offers unsatisfactory. (More on this below)
Personal Bests
5000m 14:11.00
10 km Road 29:40
Half Marathon 1:02:53
Marathon 2:13:28
How I learned about Steemit!
I was first introduced to Steemit by @teamsteem We meet in Montreal, back in June, at some friend's place. TeamSteem was there to be coach on his running technics. I was in Canada as a pacer for the Ottawa Marathon. Being a pacer for a race, consist in maintaining a constant speed through out the first 30 km of the 42k that make a marathon (26 miles). I had to maintain a pace of 3:08 per kilometers! Pacers are there so runners don't have to concentrate on the speed they're going. They can follow the pacer. Among the runners, a couple of Canadians were trying to make the Olympic Team.
This is a picture of when I broke the record for the Victoria's marathon race in 2013!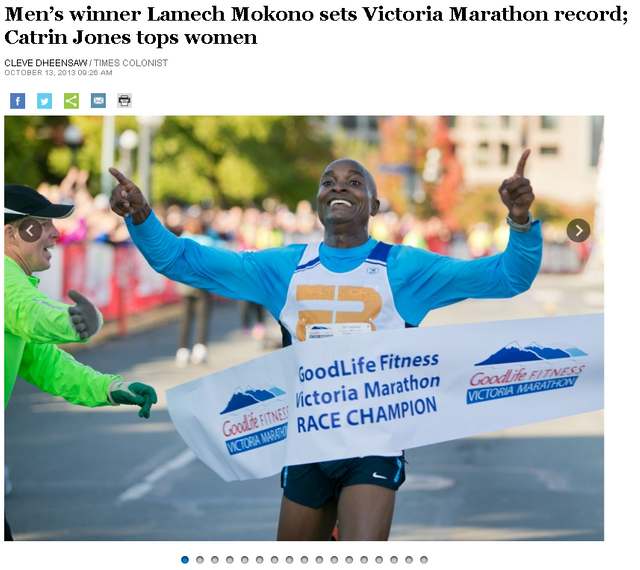 This year I would really love to be wearing a Steemit tank top at this event!
How I got on Steemit!
Back in Kenya, @teamsteem added me on Facebook. He first mentioned that he talked about me, in one of his Steemit article. From the very first moment he talked to me, he was talking about Steemit. He was very enthused about it and kept telling me I should sign up and that a lot of people would love to hear from a professional runner and my training. Why I didn't join earlier is a long story but here I am now! Finally!
About me!
I'm currently training for either Victoria's (B.C.) or Twin Cities's marathon in Minnesota. I'm aiming at 2:09. I know I can do it and if I succeed, then I know Nike will offer me a good contract, then I'll know not signing the contracts Nike and others were offering me, will have been a good decision, because I'll be able to sign something significantly better.
Let me back track a bit, in 2010, I got injured during training. I couldn't run full speed for at least a year. That's when Nike decided they would not renew my contract. From that time on, I'm training to get back to where I was and even faster.
Steemit and me!
I'll be sharing my trainings, my diets, mental training, daily life and much more. I'm part of a training club with more than 60 other professional runners, so I'll be sharing a lot about them too. I'm also planning to make video about the world of professional running.
I'm currently looking into making a quality running tank top with a Steem logo. I'm super excited about it!
I want to thank @teamsteem for having edited this article and created this account for me. He's doing this for free and have been helping me a lot to write this introduction post! He'll be posting on my behalf for a while. Thank you!
He also, taught me about this incredible website called https://skiplagged.com/. This website saves hundreds of dollars on flights. See for yourself, it only takes a few seconds and the savings are mind-blowing! This website will saves me so much whenever I'm running outside Kenya! I've already shared it with so many runners and friends and now even more with Steemit!
Thank you Steemit!
See you soon!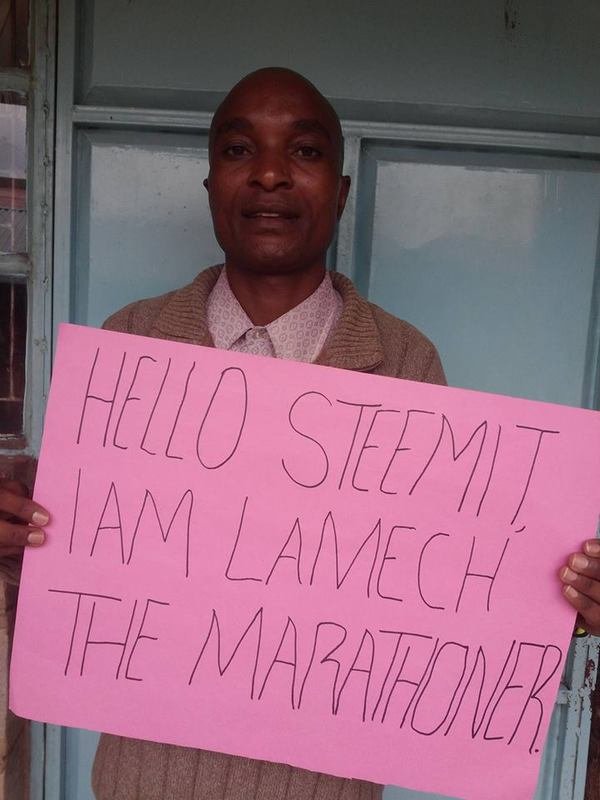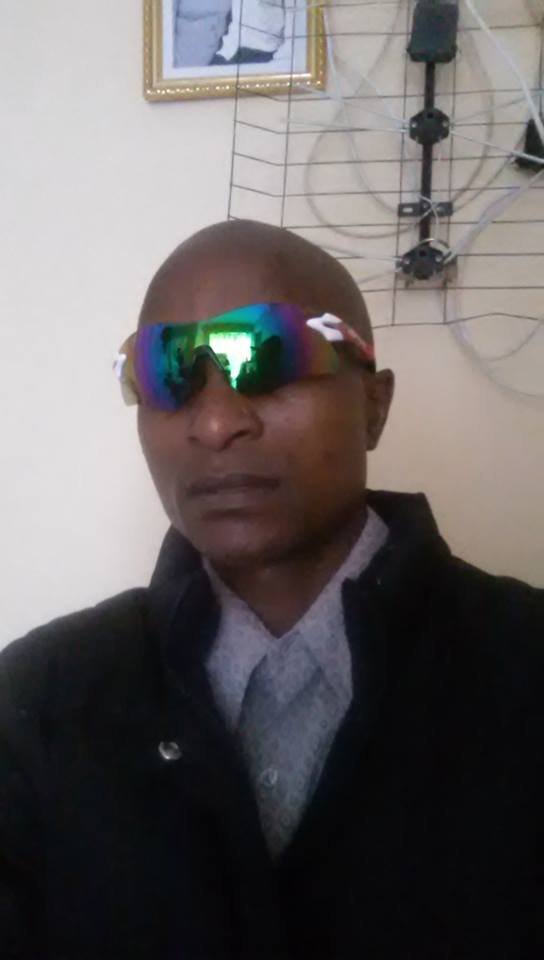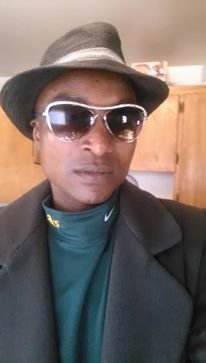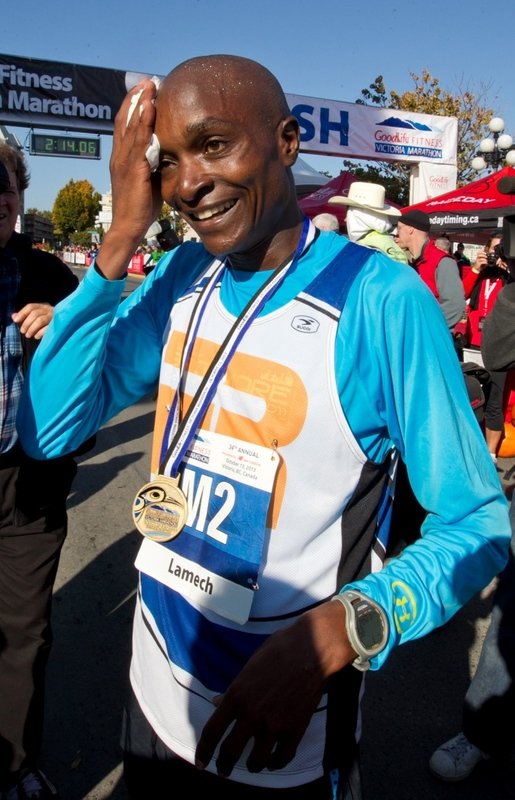 Links: