Kaitlyn Anderson: an introduction.
An Introduction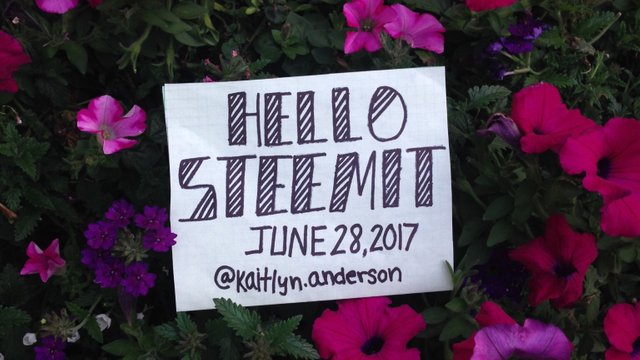 Hi Steemit!


Allow me to introduce myself. The cliché "My name is..." feels a little awkward, but here goes nothing...
My name is Kaitlyn Anderson and I attend school in Massachusetts. I live on a farm with an eccentric but lovable family. I'm interested in joining the steemit community to learn and share my passions. My blog is going to be a smorgasbord of all my many interests, from my poetry, art, and opinions, to lucid dreaming and conspiracy theories. Basically just a big page of things I like. I love learning and hope to share my finds with my fellow steemers. Most importantly I hope to express my most authentic self here on steemit.
I have been writing and drawing for as long as I can remember. I have always been the girl whose schoolbooks are more full of doodles and poems than actual notes, and walls are full of taped up art. I remember even in preschool, I would spend my recess drawing obsessively and teaching my friends tutorials. During car rides, I either had my nose stuck in a book or my head caught up in my stories (all of which had unicorns back then). I never outgrew these habits, and to this day, my passion for creativity only grows.
These are some of our first doodles: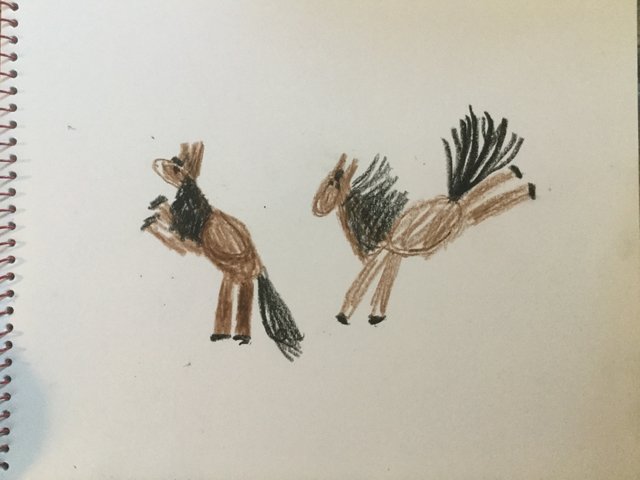 And here are some more recent sketchbook pages: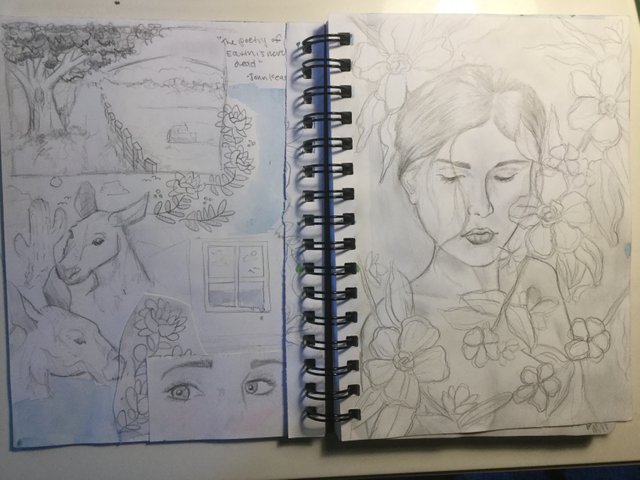 Today one of our hens hatched four new chicks into our ever growing family, and more are on the way. On days like this I can't be more grateful to live how we do, life would be so dull without our animals.
Here is mother hen with her four new babies.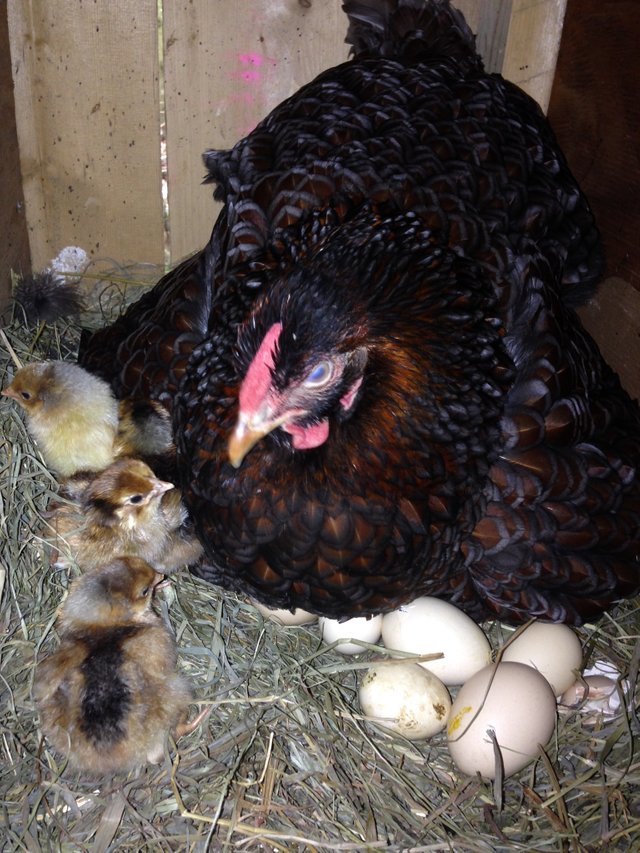 Here is one of the chicks. Any name suggestions?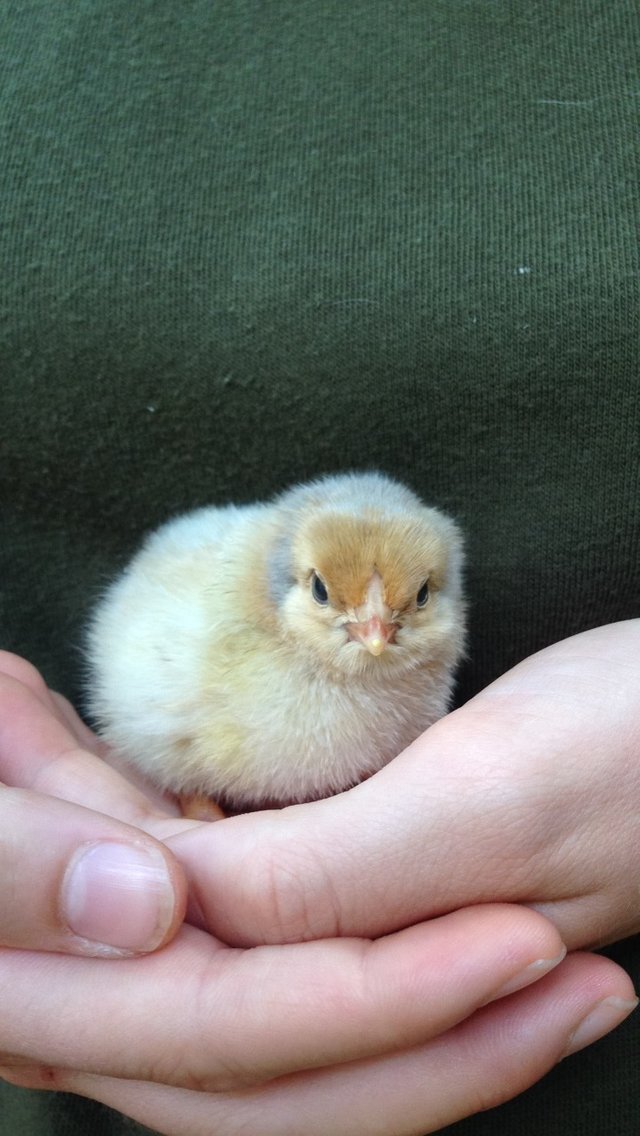 I'm excited to share my thoughts with you all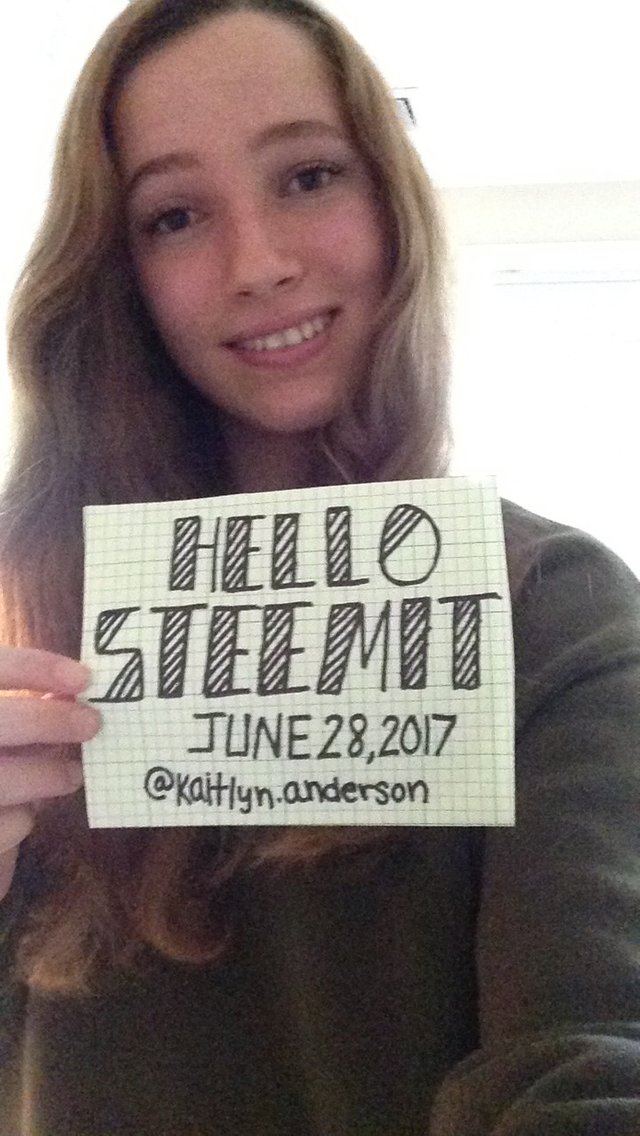 -Kaitlyn