Hi, I'm David Kadavy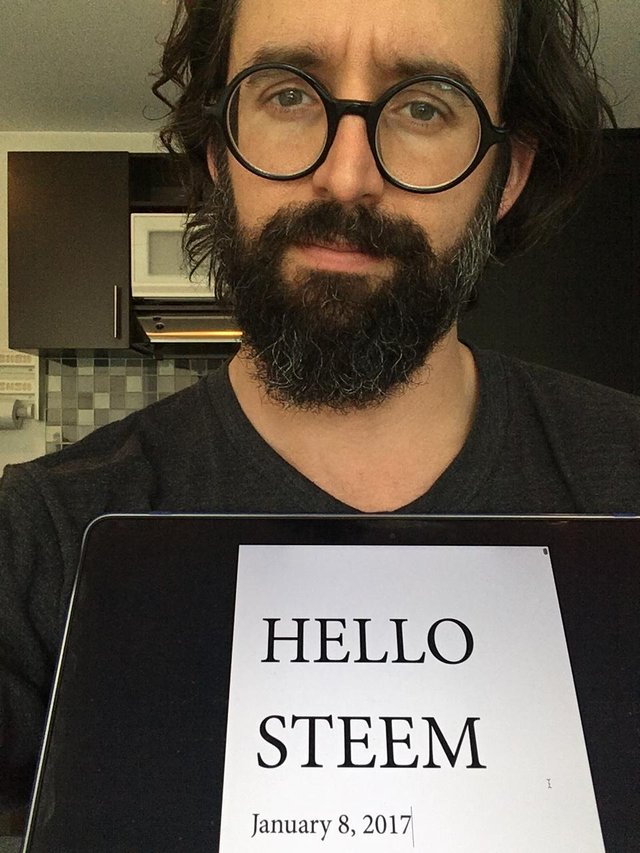 Hey there, Steem. I found out about Steem through this post by venture capitalist Fred Wilson, regarding Medium's recent change of model.
I've long worried about the economics of the web. I used to work in Silicon Valley as a product designer, and even tried starting my own companies several times, but I didn't like the advertising model. I'm also a bootstrapper and solopreneur, so I don't like being beholden to investors, either.
Along the way, I became an author. My first book, Design for Hackers, breaks down visual design for engineering-types. I make my money from book royalties, online courses I create, affiliate relationships with other online course builders, and ads on my podcast, Love Your Work.
Lately, I've been writing a lot on Medium. It's been a great place to exercise my thoughts, and I even got paid a bit in their Creative Exchange program. They ended that program, and that's got me thinking about how writers can be rewarded for their work – aside from books, which I still believe have a bright future.
I'm still a fan of traditional publishing, and am in the process of trying to get another book deal, but I'm interested to see new ways that writing and thinking can be rewarded—especially during those long slogs thought experimentation in between books.
As part of my quest to make a living writing, I've moved to Colombia (from the US). The cost-of-living is much lower here, and I can really cultivate focus. There's something about being a foreigner that reduces cognitive load, because you aren't as exposed to advertising in your native language. Plus, the weather is great.
I didn't want to delay in introducing myself. I didn't want to end up lurking endlessly. Here I am, and I'm looking forward to seeing how this community works.