Steemit, meet @johnthefelon
Hello, fellow cryptocurrency speculators. My name is John DiFelice (@johnthefelon). I am a novelist, short story writer, playwright, and poet. Do I write professionally?  Yes, but not often enough. Writing can be a grind filled with disappointments and dashed hopes, but it is something I love and will continue to do for the rest of my life, or as long as a massive head injury, stroke, Alzheimer's, or other dementia allows.  
This is my professional headshot: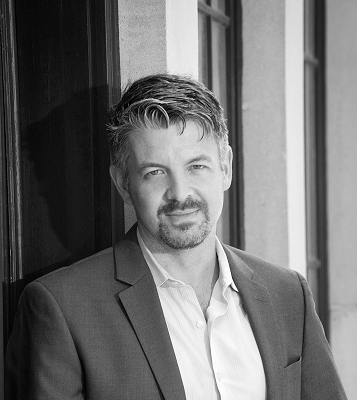 This is what I look like most of the time: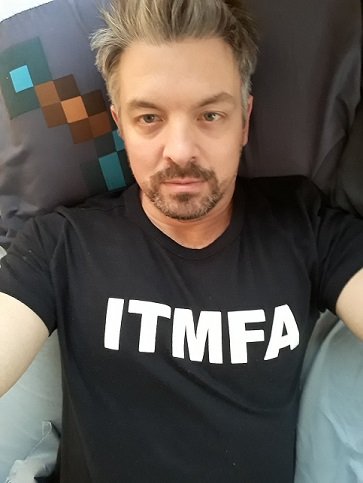 I have self-published one novel and one collection of short stories.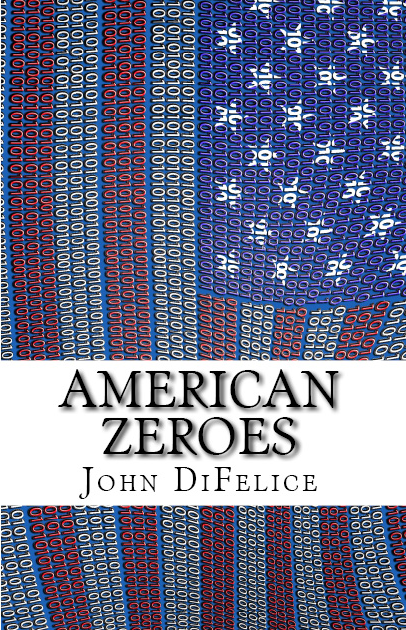 American Zeroes is about a hulking brute who thinks his next-door neighbors are terrorists. He devises a ridiculous black ops mission to take them out, along with his roommate who is a short, bald man who wants nothing more than to restore Russia to its former glory. Many readers think I wrote this about Trump and Putin. I did not, although it's fascinating how well it fits, especially since I wrote it a year before Trump announced his candidacy. If you read it, you may come away thinking I have psychic powers. I do, and that's why I know you will read it now. YOU WILL READ IT NOW. Just kidding. IT IS ON AMAZON NOW.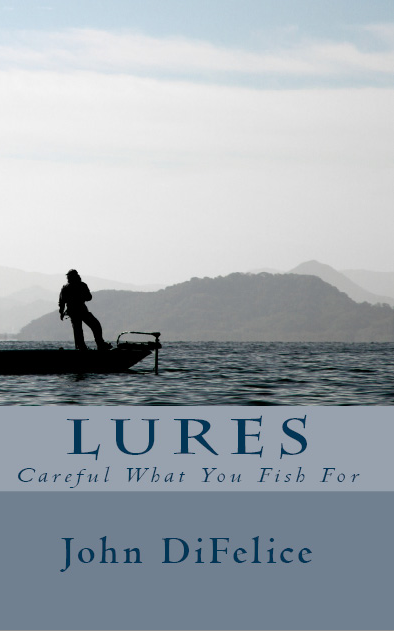 Lures is a collection of short stories about people who are drawn out of their comfortable lives to satisfy some ill-defined longing.  The lure of fame draws a meme detective to a hostile sports arena in Philadelphia. The chance to earn their dead father's love lures his children to an electronic necromancer.  The lure of vengeance causes a man to invite his best friend to an ill-fated fishing trip 
Lures also contains poetry:

One or More of the Above
What is love?
Is it someone you can't live without?
No
That's called obsession
Is it someone that your eye adores?
No
That lacks discretion
Is it someone who makes you feel alive
When life made you dead inside?
Is it one or more of the above?
I have no idea what is love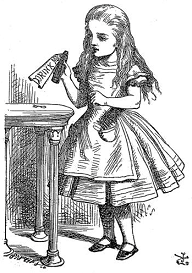 Swallow me
Swallow me
Like Alice did
And Neo's choice
That wasn't his
Drink from a cup
Or use a dish
Tadpole size
From Jonah's fish
And when at last
The time has come
Smile sweetly
My dear one  

This reminds me, I have a confession to make. I like poetry that rhymes. I do, I'm sorry, and I refuse to apologize for it. But if rhyming poetry is not your thing, this may be more to your taste: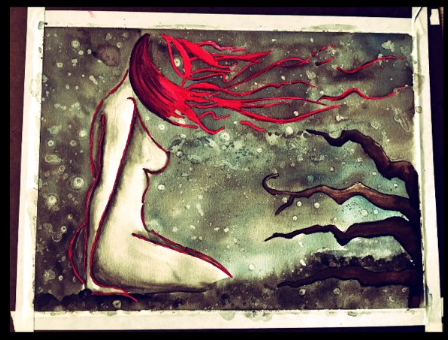 Stray Colors
Wavelengths
pulled from
crest to crest
shifting light
into the red
I can't see
but sense you there
Your stray colors
left a trail
I wrote that when I was high on 'shrooms. That's a lie. I've never tried them, mainly because I don't trust my friends who would no doubt take me to a circus, cosplay convention, or the middle of a flashmob where everyone is dressed as Dementors. And I usually don't pair my poems with anything, but a) this is original artwork, and b) I wanted something visually stimulating.
Other fun facts about me
In addition to writing fiction, I also write essays and book reviews.
I have an eleven-year-old son, although his age is prone to change.
I am divorced to a wonderful woman.
I am dating a different wonderful woman who likes to paint selfies like this one: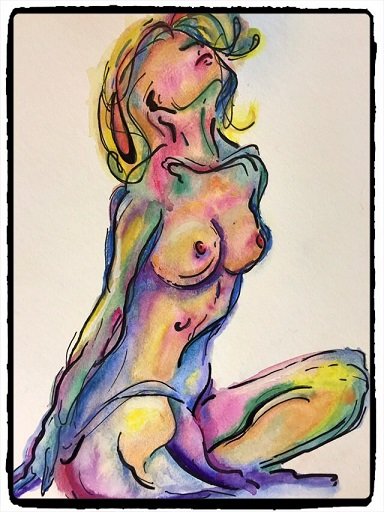 She also did the art for "Stray Colors" (which I think is also a selfie).
So what do you say?
That's it for this short introduction.  I posted a few poems and one short story ahead of this introductory post.  Won't you join me on my Steemit journey? If you follow me, I guarantee nothing except that you will be entertained. I look forward to meeting all of you and supporting your talents.
- John