Introducing: Myself
I've been a member of this community for a while now, so an #introduceyourself post is long overdue. I'll try to make it brief, but this could take a while. So, grab a cup of coffee and be comfortable while you read.
Who am I then?
I was born in Sweden, have lived half my life in Denmark and have recently moved to Spain. (Travelling has always been a big part of my life, and sometimes it utterly amazes me how much I take it for granted these days.)
The great passion in my life is music and has been ever since I can remember. I started playing music at the age of eight, and during most of my adult life I've worked as a musician. When I turned nine, I chose the trombone as my "main" instrument and it has stuck with me ever since.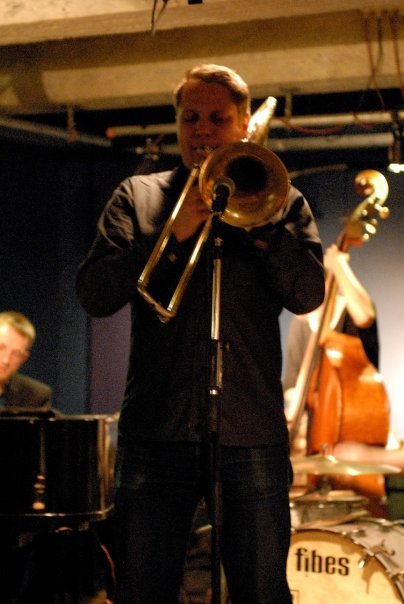 Monday Night Big Band, Paradise Jazz, Huset, Copenhagen, Denmark.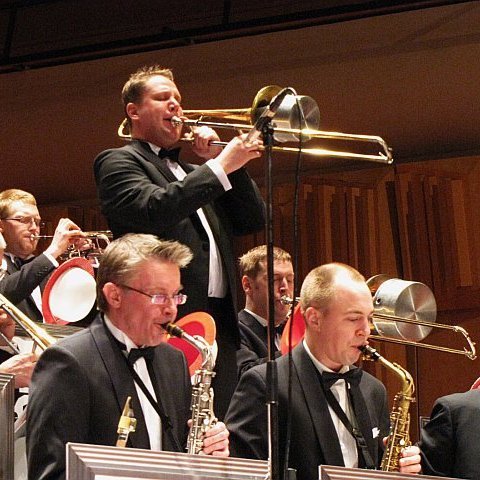 Roger Berg Big Band, Berwaldhallen, Stockholm, Sweden.
During my music school years in Sweden, just before moving to Denmark, I started playing more and more as a professional alongside my studies. I then moved to Denmark to study, continued to play professionally, and when I graduated after five years, I already had so many engagements with several orchestras, that I could easily support myself as a professional. By now, I've been a professional musician for more than 25 years, with the trombone as my weapon of choice.
I studied music at the Rhythmic Music Conservatory (https://rmc.dk/en) in Copenhagen, Denmark, for five years, one of the most well-renowned non-classical music schools in Europe. I graduated with the then-equivalency of an Advanced Postgraduate Diploma in Performance – Trombone, getting a top grade in composition/arranging along the way.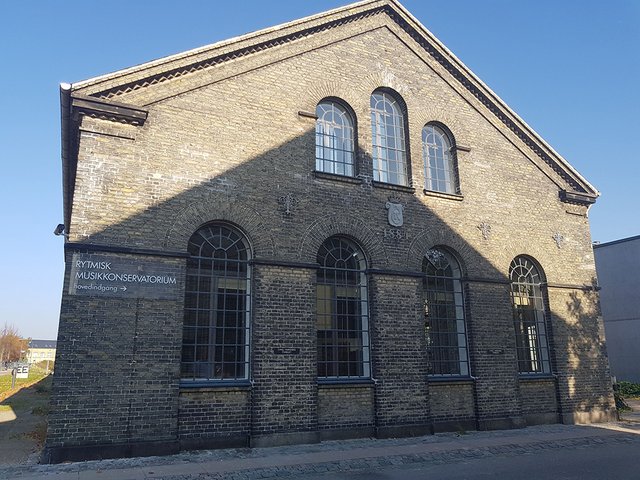 RMC entrance, my home away from home for five years. Photo courtesy of @nelyp.

Screen shot from a score of mine, taken from Sibelius (music notation software).
Trombone players, as a group, are what I usually refer to as an endangered species. There are relatively few of us, so we need to stay very versatile, and above all open-minded towards many music genres. You never know what you might be asked to play tomorrow... During my professional career as a musician, I have mostly played big band music (ranging from old-school jazz to new and experimental), but also a lot of theatre music, musicals, pop, soul, funk, reggae, hip-hop, disco - and the list goes on and on. I have done studio recordings within most of these genres, and even managed to squeeze in recordings for a couple of TV-commercials.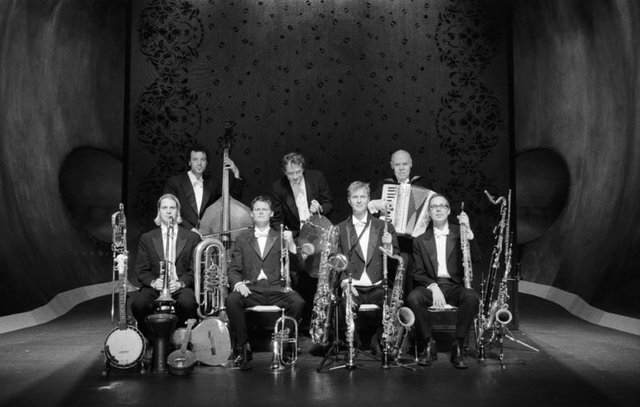 The orchestra from "Die Dreigroschenoper", The Betty Nansen Theatre, Copenhagen, Denmark.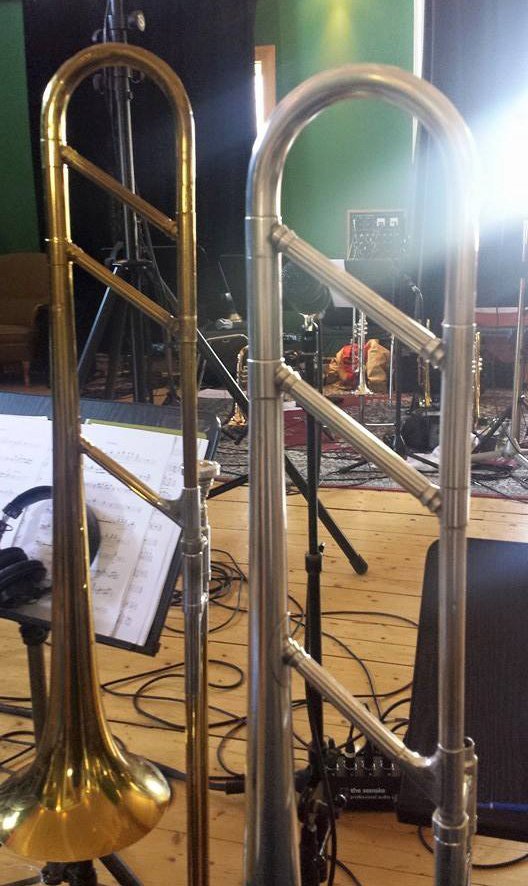 My babies at a recording session, a farm (!) outside Lund, Sweden.
Besides playing, I have also spent a lot of my professional career arranging, transcribing, composing and conducting.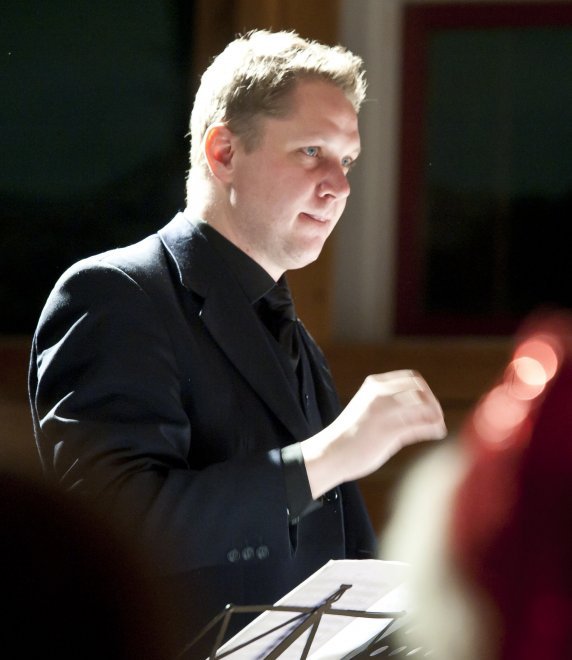 Conducting Duke Ellington's Sacred Concert (for big band and choir).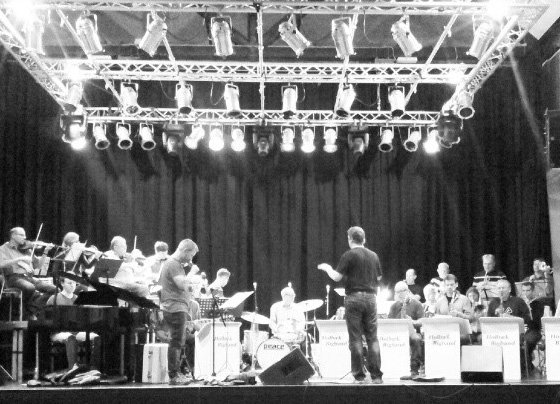 Conducting rehearsals of a Ray Charles-themed concert (strings and big band).
I have also been lucky enough to travel around the world while performing, visiting most of Europe as well as USA and Japan. Much, much more on this in future posts.

These are the countries I've performed in as a musician.
Being a professional musician (especially as a freelancer) can be very stressful from a financial point of view. You never know when you are going to get your next paycheck... So, during the last fifteen years, I've also worked full-time in the market research industry, mainly as a project manager. Doing this, I've had a lot of opportunities to dabble in graphic design and video editing, so I'm certainly no stranger to Photoshop or Premiere Pro.

One of my other passions is photography. Let me state this from the outset; I am an amateur who just happens to love taking pictures. For some reason, analogue (or film-) photography has always appealed to me, which has resulted in a collection of numerous weird and wonderful cameras over the years.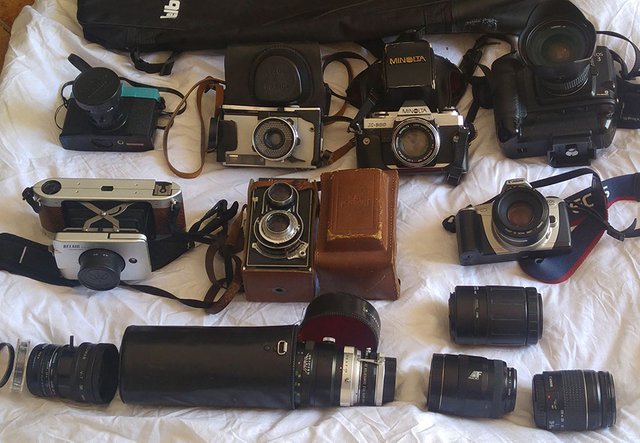 This is the bulk of my photographic arsenal (not everything is unpacked yet…). Left to right and top to bottom: Diana F+ (Lomography version), upside-down KMZ Zorki 10 (?), Minolta X-300, Canon EOS 3, Bel-Air X 6-12 ("Globetrotter" version, by Lomography), Flexaret (probably one of the IV models), Canon EOS 300, (+a variety of filters and lenses).
Being a musician and a hobby photographer sometimes gives me very unique (and privileged) points-of-view. When you're on stage, you don't always have the time to take pictures (except the occasional documentary and/or stupid selfie) but sometimes you do, and if you're lucky, you might find some interesting results…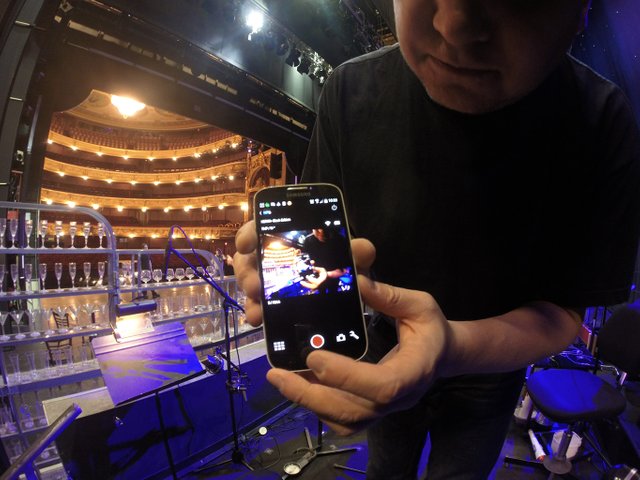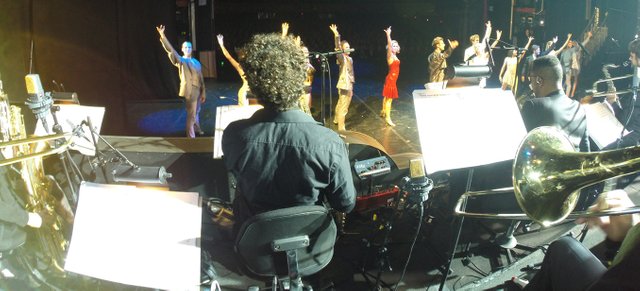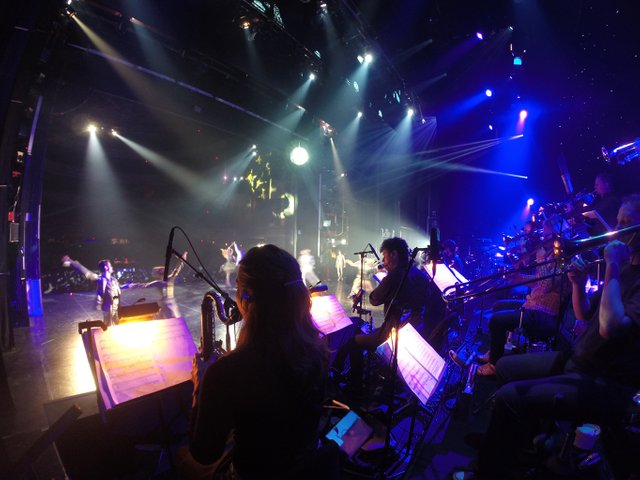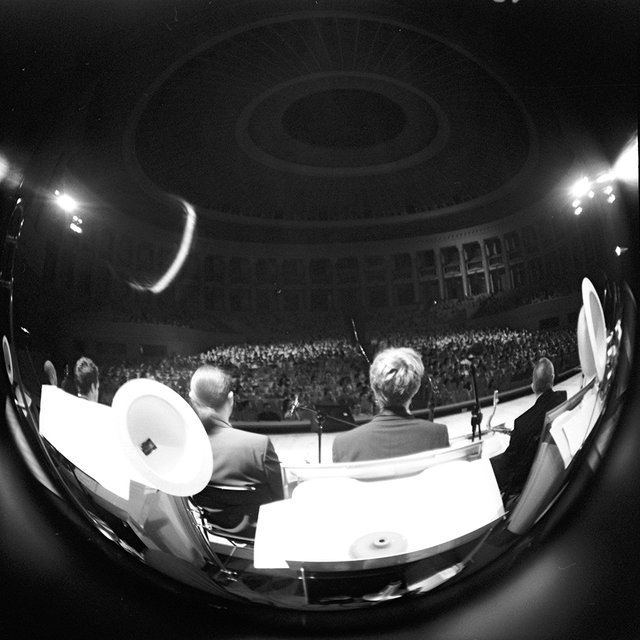 In future posts, I plan to tell you more in-depth about my musical career, showcase my instruments (I have a lot of instruments, including seven trombones), perhaps do some music tutorials and (of course!) post photographs. As I have had some very unique opportunities regarding music and photography, I like to combine the two. Aaand whatever I think might be interesting or useful, maybe some graphic design or editing tips. I'm also a fairly kick-ass cook (even if I do say so myself) so I will probably dish out some recipes for you as well… You can catch me on other SoMe platforms too, I'm not that hard to find. If you have any questions for me, I'd be more than happy to answer in the comments below.
I sincerely hope you enjoyed this intro of mine and I hope you have a great day.
---
Source notes:
As a performing musician, it is often very hard to find pictures of yourself, to use as you please without copyright infringement. So, a disclaimer is definitely in order; pictures/designs/photographs/etc. in this post which do not have a source stated, fall under either of the following criteria; 1) they are designed/photographed by me or 2) explicit permission of use has been given by the photographer/designer or 3) they have been passed on through usual social media channels or in DM's. If you'd like details on cameras (or film) used, get in touch in a comment below.
---