Hello steemians!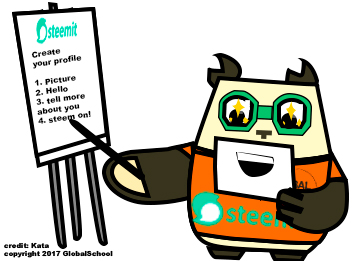 I realized by spending some weeks on steemit that a lot of new members don't have a presentation post yet. I have to confess, it is not that easy to present oneself and ask for some help. So, before everything, it is important for me to clarify or re-clarify that my articles are the result of teamwork. I would like especially to thank @manncpt for his help, the time he is taking to review my articles and to support me.
As I am starting to involve more and more contacts to the #community, it is also important for me to guide you through the first steps on this wonderful platform.
Yes, the world has globalized. It is already a reality for the distribution of goods in the global markets, thanks to the internet it is also true for people online. But did we really realize the potential yet? And if yes, what are the outcomes?
Be aware of some basics against the lack of attractiveness by design
Theoretically, we could relate a personal presentation to the " communication for developement " theory which is putting the accent on the risks of communicating for developement as well as its citical lack of attractiveness, that we somethimes simply like:
to express too much arrogance
to express too much modesty
"Don't be (only) a user, so, steem on!" JNM
---
Write your Profile - DIY guide:
1. Make a picture
ask a friend or make yourself a picture of you holding a paper on which you can indicate
- a simple hello to the steemit community (its just nicer with a hello :))
- the date of the day (it shows it is really you)
- your steemit alias (@, so people can find you easily)
Example: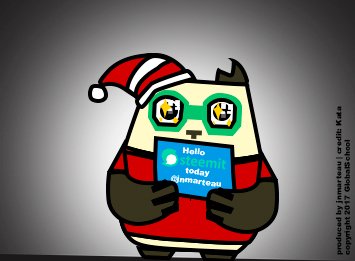 ---
2. Begin to write
To write a simple and short introduction, start by greetings, be yourself, write what you would say in your words. Make short sentences (that is really not easy for me, hihihi).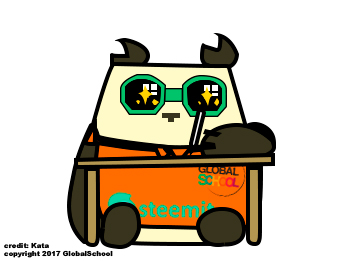 Example:
Bonjour, Hello, Hallo :-)
---
3. Tell us who you are and where you are living
Let people know something personal about you, maybe it is about your country, maybe it is about your parents, brothers or sisters or even about what you think about the city you are living in.
Example:
When I was a kid and as long as I remember, I was willing to become a doctor to heal people or an inventor to find new solutions to make the world a better place. My name is Jean-Noël but my dad and my parents call me Rajiv, I am a 34 years old creative strategist and solution architect based in Vienna, Austria. Born in Mauritius from a family of 10 children, I have been adopted and raised as a single child by a single philanthropist in Waterloo, Belgium.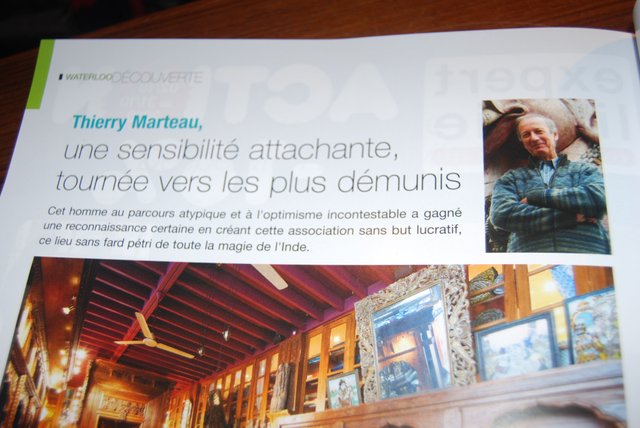 Credit: Waterloo Decouverte
---
4. Tell something about what you love
people like to get to know you and relate, tell what you like, maybe you'll find some people who are sharing the same interests ;-)
Example:
I love loving, people, ideas, learning, researching, coding, teamworking, cooking, creating, developing synergies and alchemy. I am acting, animating, conceiving, drawing, painting, performing, thinking too much and known to be asking always questions to everybody in order to make a decision. I also love burlesque, satire and black humor.
---
5. Tell the languages you are speaking
Which languages you are speaking or even writing or coding, we are in a modern era after all and GIFS and HTML are global languages ;-) !
Example:
I am speaking french, english, and beginner in german. I can also write and understand action-script, css, html, html5, dhtml, php, javascript, some java, mxml, and some other scripting languages :-)
6. Tell what you are doing
You are working, passionately working on an idea, a creation, a project, tell us what you are making of your days, you'll maybe find out that others are sharing common activities or are interested by what you are doing, maybe even more than you thought, as much as you tell you'll find new friends and supporters!
Example:
I am launching the Global school with Generation Europa, Solidarity World and Option 2.0 as an important step in the further implementation of the Idea Machine initiative. (http://internetofideas.eu )
---
7. Tell how you came here on steemit
How did you get here? Did you find it out by yourself? Or you have been introduced to the platform by a friend or a contact? Tell us the story how you met steemit, why you are on steemit and what you are planning to do with your revenues. :-)
Example:
I met @Nicoletta at the #HugInnVienna hosted by my good friend @Manncpt who explained me the steemit platform. With my steemit revenues I am planning to develop further the Global School and offer free workshops and open source courses to empower entrepreneurs and creatives worldwide.
---
8. Tell more about who you are
Telling who you are and what you are doing, eventually give an example of people who are doing the same. ;-)
Example:
As well as @Manncpt I am a (creative) communication strategist, working with him on a lot of different projects beside coding the engine of the Internet of Ideas network.
---
9. Tell more about what you are planning to post
This is important if you want to find people who would like to follow your publications considering maybe common interests.
Example:
I planning to post about my researches on artificial intelligence, collaboration, idea developments and achievements of the global school, and what the community would appreciate to explore.
---
10. Contact
Add your personal data and email addresses to allow your readers to reach you more easily.
Example:
Jean Marteau
[email protected] || [email protected]
---
11. Channels
You have already an active account somewhere in the internet? Creating a "channels section" will definitely enable the people who are reading your post and want to connect with you to get to know you better. It will also create trust which is important if you want to empower people to get in contact with you. You can add your personal and/or professional website, about.me, facebook profile url, hi5, linkedin, youtube, vimeo, dtube, maybe your job profiles, or even links that you want to share with a short introduction notice to explain why you want to share them ;-)
Example:
http://www.about.me/iot
http://www.facebook.com/jnmarteau
https://www.linkedin.com/in/transdiciplinarity
---
12. Tags
select 5 hashtags to be viewd and found on steemit
Example: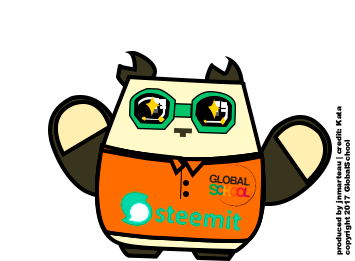 Congrats! You made it :-)
Your presentation is (nearly?) done :-) No? Still not the case? Do not hesitate to tell your unique story and how you see the world, add some personal pictures, draws or even pictures you like from the internet, but don't forget to credit the authors and respect the copyright by providing the sources and credits. ;-)
I can't do it, I need help, what should I do?
You need some more help? In that case, the last advice I can give you is to ask some help! You can always ask a friend or somebody from your family to review it, but do not hesitate to ask anybody for example on steemit, I am sure you will be surprised to see how much help and support you can get from the community curation! Take a break before to write ;-)
Check this wondeful and inspiring introduction My life a life full of fairy tales by @martinamartini or check out the list of Helpful Posts from Steemit Users (on the end of the page) or at the #introduceyourself to find last presentation posts, some are really inspiring ;-)
Call for action
Do you think this article is useful?What are your advices for creating a good introduction post? Please comment to share your experience and your introduction post link :)
Hope this post will be usefull! I wish you the best for 2018 and I am looking forward to read you or to help you if I can, so please, never hesitate :-) Jean
Copyright notice: All the visuals have been made during the Film and animation studio workshop of the Global School in December by Kata and was digitalized by me for a usage on our website and on steemit.