How my crazy dream to become a Chinese singer/songwriter came true: PART 1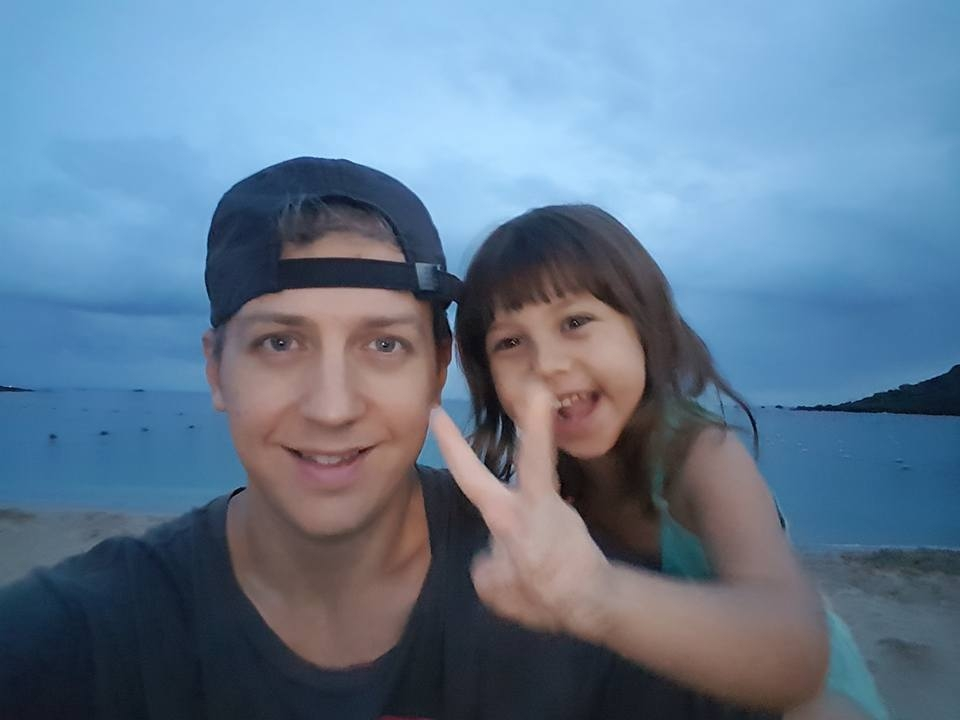 Hi everyone!
My name is Jerome, and this is my very first post here on steemit! I'm really excited to be part of this new platform with you guys, and I'd love to start off by introducing myself a little.
As you can probably guess from the title, I am a bit of a dreamer. I smile a lot, I usually see the good in things instead of the bad, and I've always had this huge passion for music. I'll tell you right now - I am not the best singer. I have to sing every day if I want to keep my voice in check. I had to cheat my way through piano lessons, too. I would listen to the instructor play, memorize everything by ear, and replay it. I somehow got through nine grades of Royal Conservatory without really learning to read music at all. I guess the real zinger, though, was deciding I would become a Chinese singer/songwriter... even though I didn't know Chinese!
It all started in Vancouver, Canada
That's actually a lie, it started in the city of Richmond, five minutes away from Vancouver. I'm actually writing to you from Vancouver right now, by the way! We just moved back and literally finished unpacking only last week. We left a tropical city where it was 24C (75F) all winter to live in sub-zero weather, snow, ice, and lots of rain. My wife is pregnant (Yah, I'm excited!!!), so it has been especially tough on her. She has to dress like she's robbing a bank just to go outside! My daughter, Elise, you've already met through my picture above. My son, Pierre, is a huge Starwars and Roblox fan - and now also officially a teenager as of last week.
Back to Richmond, though! The Richmond I grew up in isn't the Richmond that exists today. There were cows grazing the fields across the street from me, we had tractor rides there during school field trips. Today, those same fields are lined with multi-million dollar mansions, private palaces, and exotic supercars. The area is now predominantly Asian, but that wasn't the case when I grew up.
My parents immigrated from Europe, and our neighborhood was a mixed neighborhood. My next-door neighbors on one side were from the UK. Riding my bike down the street was our plumber's house, he was Italian, and there was a family from India next door to him. There was only one Chinese family I was aware of in the neighborhood, and they happened to live right next door to us also.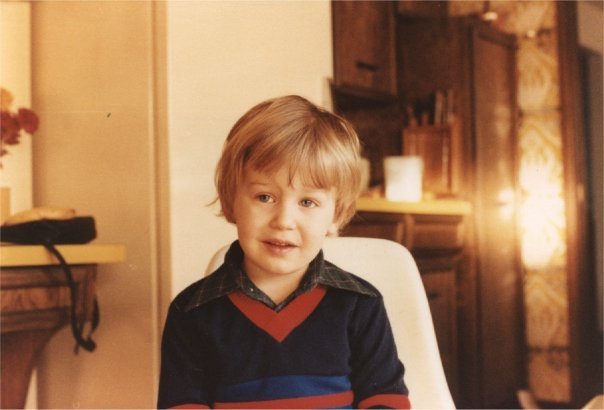 This was me back then. I guess the very first sign I had an interest in Asian culture at all came early, at the age of four. My mom had signed me up for piano school, in a Suzuki Method school. It's not the Suzuki method that I was interested in, in fact, I got myself kicked out of that school. I was kicked out for kissing a girl all class instead of paying attention to the teacher. Dates with my very first girlfriend were of course, at age four, just playdates! My mom would bring me over to her place on weekends, and we would play with toys together while they chatted. It turned out that little Jerome seemed to have a thing for Asian girls.
It was really more of a thing for the Asian culture, though. My next girlfriend didn't come until I turned sixteen, but in the meantime, I did learn quite a bit more about the culture. My parents ended up becoming very close friends with our Chinese next door neighbors. My father was the first to use chopsticks. I still remember my mother laughing at him, teasing him about how he would finally have to eat at a normal pace, instead of gulping down his food as usual. The joke was on her, though, because within a week my dad was eating twice as quickly with chopsticks than a fork. My sister and I had an eraser fastened with elastics between our chopsticks.
Invited by our new friends, we discovered Peking duck, dim sum, fried rice, noodles, and all kinds of other tasty foods. One day, though, they asked my sister and me to come over for a different reason. Their son was getting married, and they were throwing him the most lavish wedding ceremony I would ever see. I was asked to be the ring-bearer, and my sister the flower girl. I was also asked to perform on the piano.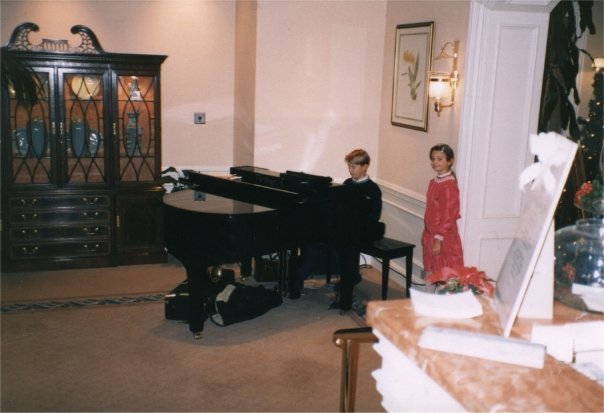 From that day on, whenever we went to a buffet brunch, crossed a hotel lobby, or pretty much anywhere there was a piano, I would wait for the pianist to sneak away (pianists take washroom breaks) and take over. I would play song after song, mashing together whatever popped into my head, making music up when I ran out of ideas. Sometimes the pianists were welcoming, sometimes they chased me away! Still, I had a blast, and the risk was all part of the fun!
I also landed the lead role in all my elementary school musicals. I performed at Expo '86. At age ten, I was already busking at Granville Island playing the keyboard for spare change! I was crazy about music back then, but the whole Chinese thing didn't really evolve until I got to high school.
Magee Secondary School
My high school was different than most other high schools. It had a Sports and Arts program for gifted children, where they could spend half the day at school, and the other half perfecting their art. I was not in that program. There were an amazing amount of talented people in my grade, though. Rachel became a model, landing a lead role opposite Al Pacino. Kasey performed as a member of The Pussycat Dolls. Donna got an accelerated Master of Music from Julliard. Julius got a Lacrosse scholarship to Harvard and is now a professor of Orthopaedic Surgery at Stanford.
I wasn't quite that talented. At the very least, I definitely wasn't that focused. I tend to never choose the easy route. For example, I studied beginners, intermediate, and advanced Japanese - but I took all three courses simultaneously. I was president of four school clubs at the same time. I would play piano in the band room downstairs, but I refused to join the school band. I finished all my graduation requirement courses two years early, then finished every advanced placement course available in grade 11. By grade 12, I didn't actually need to attend school at all, so most of the time I didn't. Why did I do these things? I think I just enjoyed the challenge.
That's exactly the reason why one day I decided I would learn Chinese. Half the kids at my high school were Chinese, and at first, it just bugged me that I couldn't speak it. I spent years trying to pick up Cantonese, and I didn't improve at all. No matter how hard I tried, it just seemed impossible. So, I learned Japanese instead.
Johnny Chiang and his idol
Johnny and I were high school friends. He was a year ahead, and since I had no classes in grade 12, he invited me to come check out his University. Johnny drove a red sports car, and his glovebox was always filled with music. It was all Chinese music, and all of the albums were by the same singer, Dave Wang 王傑. Dave was Johnny's idol, his all-time favorite MandoPop (mandarin pop) star. Let me tell you, at that moment, there is no way I could have possibly known that in just one year's time, I'd be drinking beer with Dave Wang and the president of a radio station as he asked me to write songs for him!
TO BE CONTINUED ...