Hi, I'm Ione Skye!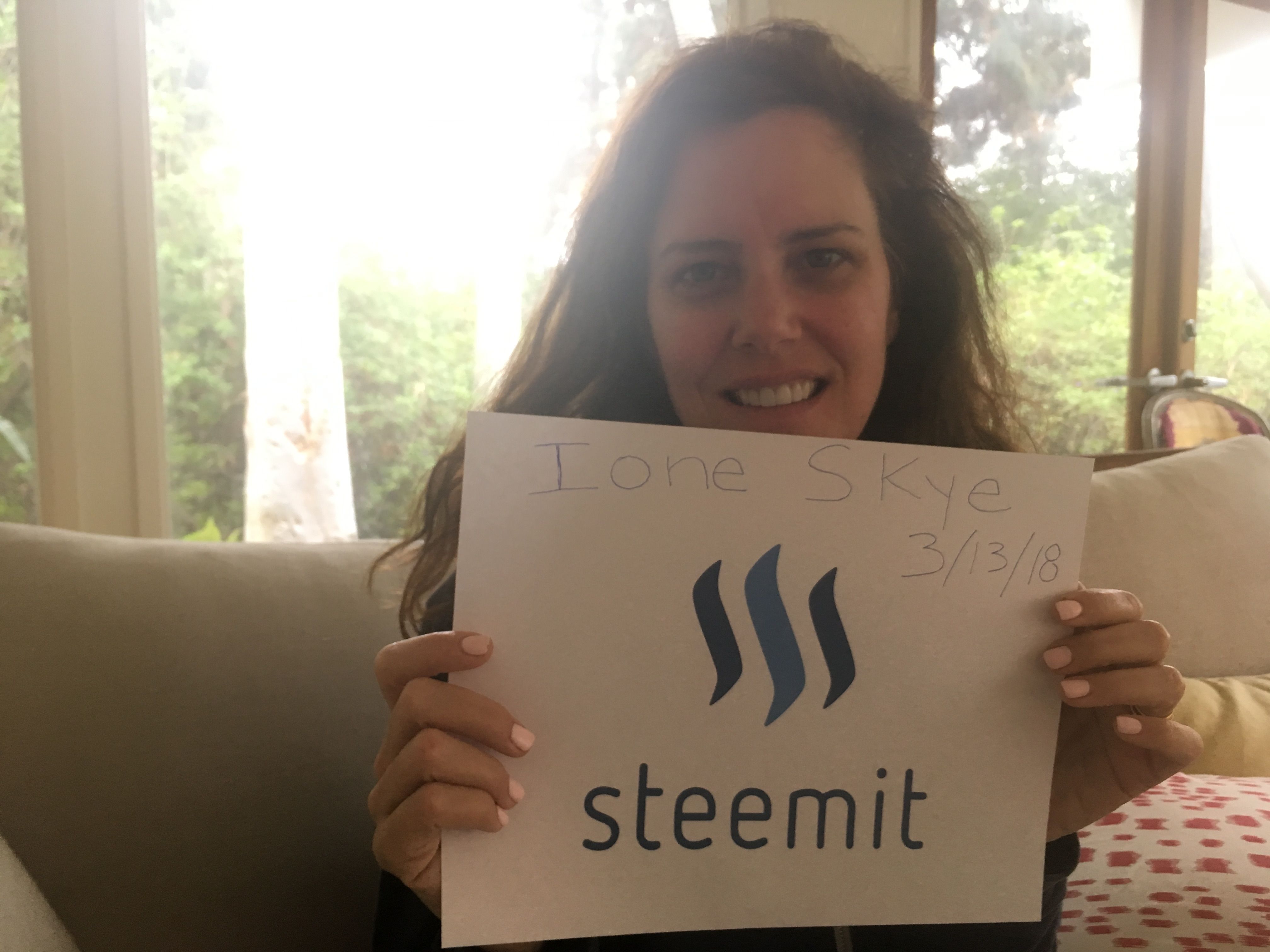 My husband @benleemusic and has been raving about Steemit and I don't like to miss out on things!
I imagine I should tell you about myself. I am an artist. I grew up in Hollywood and got in to films as a teen. I wasn't great in school and acting in high quality films like 'Rivers Edge' and 'Say Anything' was superb because I could be creative and lean how to work. Also traveling and working in Europe was how I spend my teen years. Pas Mal. Non male.
My nickname as a kid was Space Cadet because I was a day dreaming kid who loved to escape in books, writing, drawing, and make believe. I still paint. I have had a few shows in Los Angeles and Tokyo. My painting website is : http://www.Ioneskyepaintings.com
I am starting a directing career my reel is here.

Ive been on Arrested Development and in about 30 films. My father is the singer Donovan but I grew up with my Wonderful Mother and brother Donovan who has produced a broadway musical called 'Head Over Heels' that opens in June. I have two girls one is a teenager and one is 8. I am lucky to come from a line of great Mothers who love mothering. I took forward to sharing things that will entertain you, post things that are fun and warm.