Dear STEEM community,
We, the insoro team, are very excited to introduce ourselves and present our company to you.
insoro is a cologne based fintech boutique specialized in algorithm-based portfolio optimization. Our management team consists of tech-enthusiast and visionaries, graduated from top level European universities with a proven track record in investment banking and blockchain technologies.
We were young, aspiring professionals growing up during the 2008 global financial crisis and the 2010 European sovereign debt crisis. As our interest for economics and capital markets started to develop, we were confronted and shocked by the calculated and deliberate fraud of financial-industry actors, clearly showing the incapability and greediness of banks.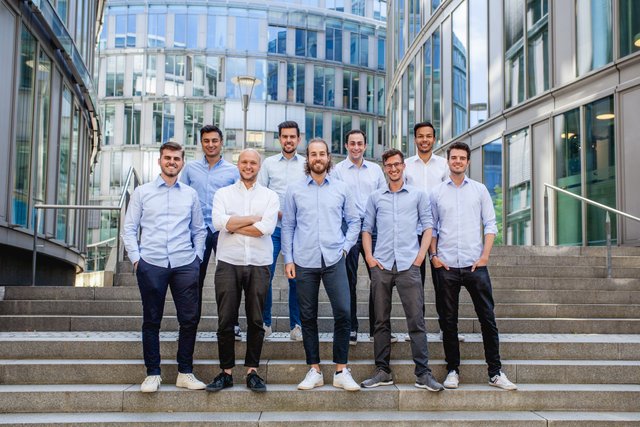 Having witnessed both these crises, primarily driven by the avarice of banks, we, the insoro team, made a promise to ourselves that we would rectify and put an end to the scamming and deceit that dominates the banking industry, and instead create a system free from conflicts of interest in which the supplier always acts as a fiduciary in the interest of the customer and not in their own interest.
What Do We Want to Achieve?
The underlying problem of the finance industry has always been the lack of necessary knowledge of individual investors, who are persistently deceived by banks and financial institutes, leading to an increasing rate of distrust and distaste towards financial services.
Important fundamentals about interest rates and consumption are not part of the educational system of the majority of countries, which is capitalized on by banks and financial service providers. They push clients into consumption on credit, completely useless investment products and overpriced services with the sole objective being to maximize their own profits, instead of prioritizing the goals and needs of clients and focusing on improving the customers financial knowledge.
It is about time, that the general public becomes aware of the fact that financial illiteracy has been exploited by these institutions for decades and we at insoro will do everything in our power to combat the widespread fraud and dishonesty of the financial industry.
With a burning passion, we will fight against the deceit of banks and financial institutions and give everyone a chance for fair and proper financial advice aiming to revolutionize the asset management industry using smart contract and blockchain technology.
What will we be doing on STEEM?
It is of utmost importance that each and everyone of you has access to unbiased financial information, necessary to make informed decisions regarding your wealth. We will dedicate an essential part of our time to proactively prepare you about topics of general financial knowledge via frequent posting of high-quality content, making high level financial research accessible for everyone.
We built insoro based on the principles of creating a transparent and informative financial ecosystem, to safeguard the general public from the prevailing issues at the heart of the traditional financial sector, and we devote ourselves to achieve this.
Apart from keeping you updated on relevant financial topics, we will also be providing you with the tools to access our own upcoming investment software that embodies everything we stand for. We will be sharing more on this in the near future.
We are very excited to finally be apart of the STEEM community and we can't wait to keep you in the loop with great posts and content. Keep posted to find out more.
Find us on:
Telegram: https://t.me/insoro
Steemit: https://steemit.com/@insoro
Facebook: https://www.facebook.com/insoro.official/
Instagram: https://www.instagram.com/insoro_official/
Medium: https://medium.com/@insoro
Reddit: https://www.reddit.com/r/insoro/
Twitter: https://twitter.com/insoro_official
LinkedIn: https://linkedin.com/company/insoro