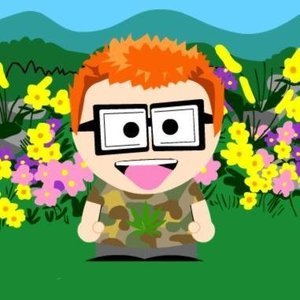 I have been around this wonderful platform for about 1 month now. Hope it's not too late for a proper introductory post.
The delay for this was, because I wanted to get to know Steemit a bit, before letting Steemit know me. But it's about time for me to give a shout out to you all beautiful people.
Here's the shout out on my blog.
---
I decided to call myself Greengroove, but ya'll can call me Green. The second part of my name is Groove - "it can be felt as a persistently repeated music pattern". Or so says the wiki. Here's more about the topic on the wiki.
The feeling is much better than a thousand words... Here's one of my all time favourites; Maceo Parker & company demonstrating groove:
Moving on forward. Yes, I love music. This has been my primary passion for as long as I can remember. I started my journey in music as an aspiring DJ, back in 98. That's a long time ago. In the meantime I got to explore different aspects of the music "business". I worked on 2 radio stations for many years. And it's in those days that I really got to experience a wide genre of music, for which I'm thankful. Music discovery became a big part of my life ever since.
Being the creative type, that was certainly not enough. With the rise of computing power I started to experiment with all kinds of software I could get my hands on. Soon enough I was making my own grooves. That was about 20 years ago. In all the years I got to meet and work with many talented people. I got to run a record label and much more.
---
My last project was a blog website dedicated to scout for outstanding emerging underground artists that give their music for "smiles and hugs". That was really for my personal pleasure, but why not share my findings with the rest of you right? Here's an example for you:
You can find more on the blog itself, the music is categorized, so there's something for anyone. You can also subscribe to any of the the social channels and of course follow me here @greengroove.
There's currently over 1000 songs in my likes on Soundcloud. You can go there and press play, sit back and enjoy. Anyhow, this is getting kinda long. Not everything can be revealed in a short post.
I learned many things in my life. But there's one particular thought that I want to leave you with today:
---
Good music is timeless. Take the time and explore the past, you may be surprised what you can find. The same principle applies for pretty much anything in life. I think this is something we need to remind ourselves from time to time, as it's pretty easy to get ourselves lost in this material world of ours.
Love, Greengroove.
---