GLORIOUS KIDS ACADEMY NOW ON STEEM, STEEMCHURCH AND TELOS VILLAGE
OUR INTRODUCTION TO STEEM NETWORK, THANKS TO STEEMCHURCH TELOS CAMPAIGN TEAM.
---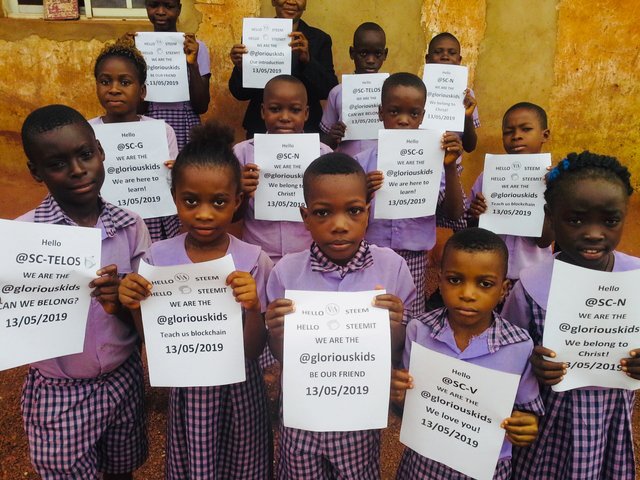 ---
We're Gloriouskids Academy.
A school found on love for humanity especially for the less privileged of our society.
We're here because we believe that blockchain will help in solving many problems facing our society especially those that effects our children.
About the Proprietress.
My name is ebunoha justina. I am the propretress of Glorious Kids Academy aka @gloriouskids on Steem Network . I was born in 1964 in the family of Wilfred O. I attended primary school at Nike primary school and my secondary school at Girls High school Awkunanaw.
As money to further my education was not available, I decided to marry to Mr Crescent E. who promised to send me to any level in my education career. As we started to live, God blessed us with five children, three boys and two girls. After that my husband decided that I should further my education. I entered Teachers training colledge. As I was taking my final Exam, my husband left us and all our dreams and died. That became the end of discussion for me as I couldn't continue with my education but I managed to do my N.C.E and used it to teach in private schools.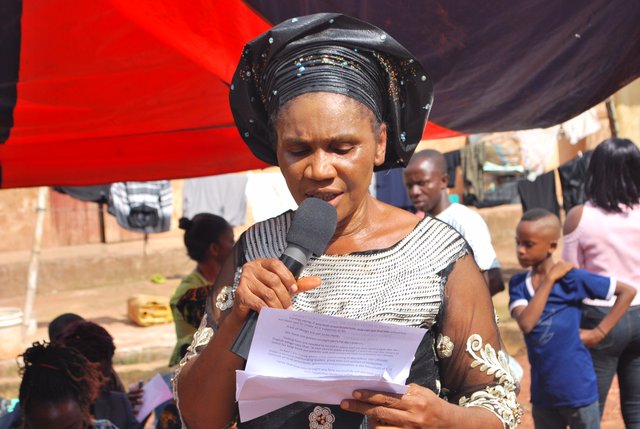 During my public service as a teacher, I observed that many children are being dropped out from school due to lack of support from government, and this ugly situation affects the low class citizens. Having tasted what it feels to have ones dream shattered, and seeing that my surroundings aren't doing much to salvage such situation, I decided to open a school where there'll be opportunity for these beautiful children who also should have full right to education and good living.
My main purpose of opening a school is to train up children academically, with the fear of God, and love for humanity
MAIN OBJECTIVES FOR THIS SCHOOL PROJECT.
---
To help the less privilledge because I have experienced such situation once.

To help the orphans because it is not easy to for me to train my children as now a widow.

To help in the kingdom work, there is God who I believe that he want the best for humankind.
To build up children who are leaders of today and aspirant leaders of tomorrow, through their conduct , behavior and moral ethics in the society.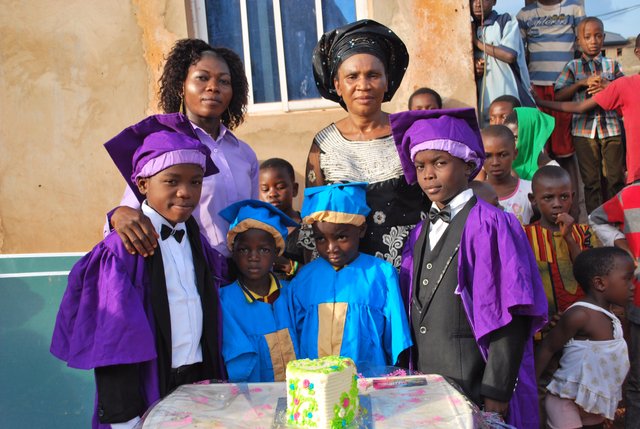 To build up children who are skillful in any fact of life , and to guide and empower them to use it for the betterment of the society.
To help children who finds it very difficulty to read , write and comprehend easily and make sure that due measures are taken into consideration to make them become the best that they should be.
To engage these children to blockchain technology at this earliest stage of their learning period.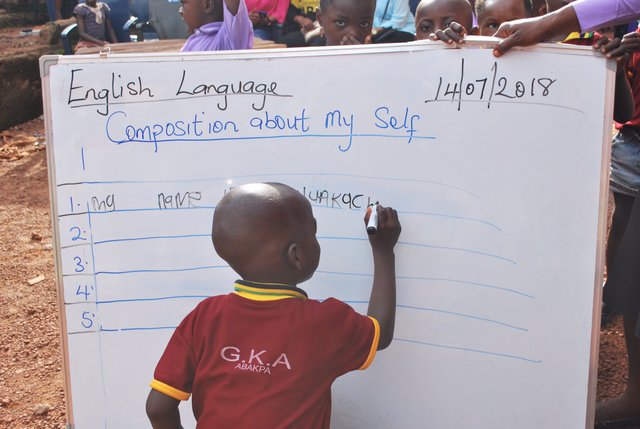 ---
Gallery of our recent excursion on April 2019.
---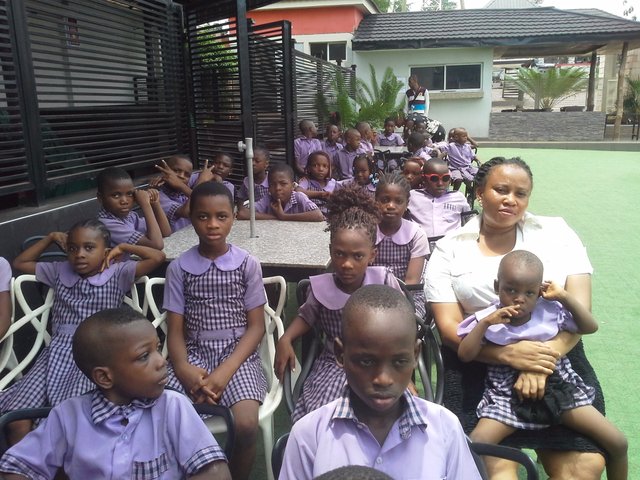 We live in such environment where only rich parents are the ones that has access to good education for their children, out government aren't helping matters as they should, therefore some of us (individuals)who understand human values are taking it upon ourselves to extend help to the vulnerable and poor families who can not afford those luxurious education system in place.
We make sure that our students don't feel denied of any opportunity that a child should get, we take them from time to time on excursions so that they can interact with other students and learn around their environment.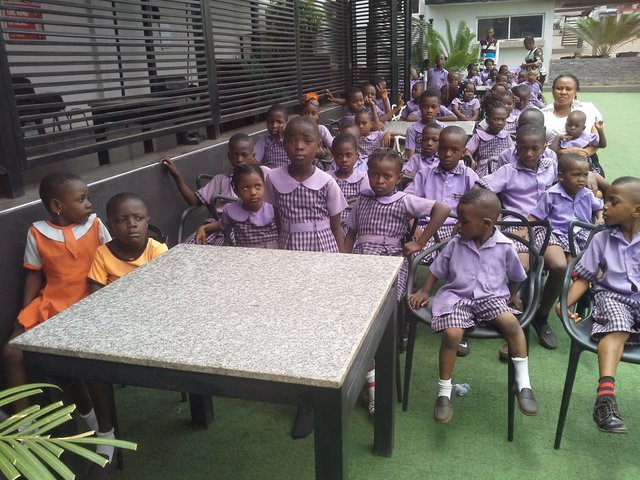 ---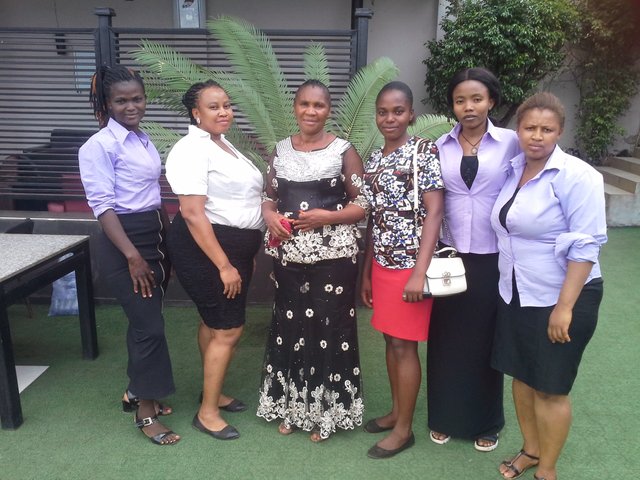 These are some of my teachers that I also placed on salaries for the sake of @gloriouskids.
---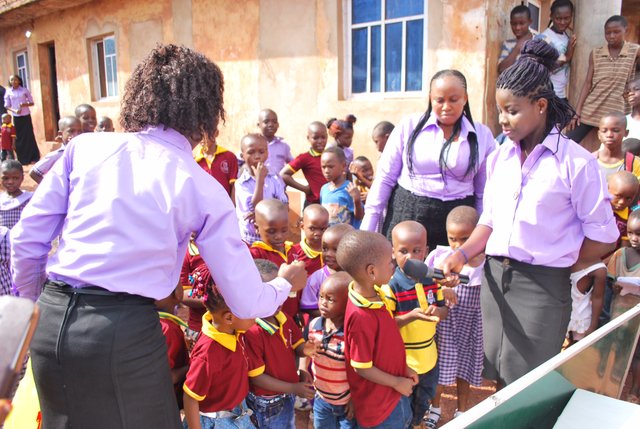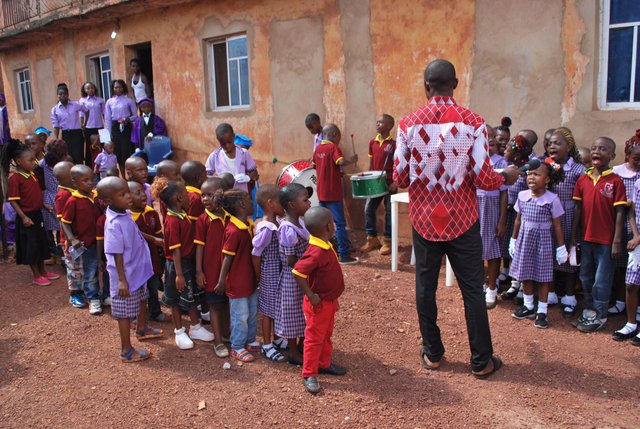 In Conclusion
Our roadmap on blockchain is vast, but this being our introductory article, we may not be able to outline all our vision in this singular write up, but from now onwards, we'll continually put up our blog posts in which we'll be taking it a step after another on our vision in talking up blockchain and decentralized approach in tackling problems facing African children which our centralized system of government ha neglected for decades.
We truly believe that we can get all the support and cooperation that we may need from you.
Please help us resteem to reach to all steemians.
Thanks.