Hi again! it is great to write another post on steemit, it is such a great platform, I love that the comunity is so welcoming.
You guys speak with me like you're knowing me and that brings a smile to my face, I'm glad to be part of the comunity!
Well,I've read a bit about the importance of verifying who I am on the platform, and of course this makes perfect sense. So here it is, little ol' me. (I mean a lot of me, because the photo seems to be quite big) :)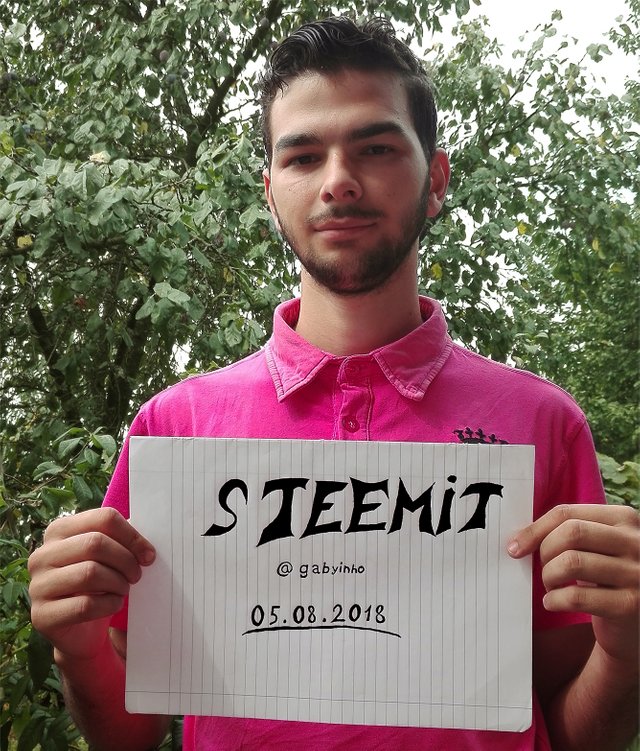 I want to thank @steemladder and @brittandjosie for the warm welcome on steemit and for the information that they give to me!
In any case, I'm excited to be here. I will start to post once a day starting with this evening or if i dont have time, tomorrow. My posts will be about my favorite quots and what that quote means to me! I hope that you'll enjoy every singel one! :)
Once again, thank you to all.
Follow me @gabyinho
Best regards!
Albert