What's up Steemit people, I'm Riccardo "fluffypony" Spagni from the Monero Project
Hi! I'm Riccardo, although you may know me as fluffypony (or fluffyponyza on Twitter and on Reddit). I'm one of the Monero Core Team members, who are stewards of the Monero project.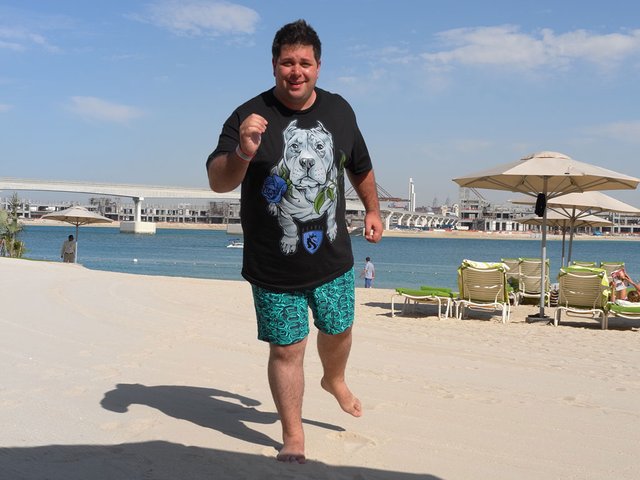 To verify that this is really me, I've linked to this post on my Twitter account. This saves me the hassle of having to write "what's up Steemit people" on a piece of paper and take a picture, especially because I'm totally having a bad hair day (kidding).
I live in Plettenberg Bay, a gorgeous little coastal town along the Garden Route, which is on the southern coast of South Africa. In Plettenberg Bay we have views like this: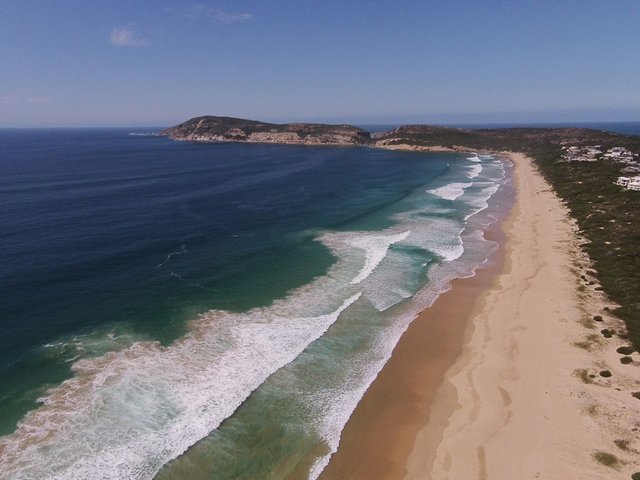 And many people live in houses like this: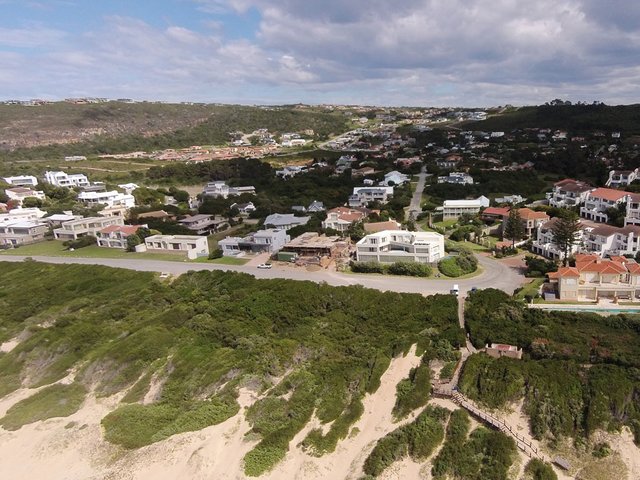 I'm not one of those people, I live a little further inland with a view of the ocean through the lagoon mouth, and relatively easy access to the river in case I feel like packrafting. I'm married to a wonderful dark-skinned woman with big eyes: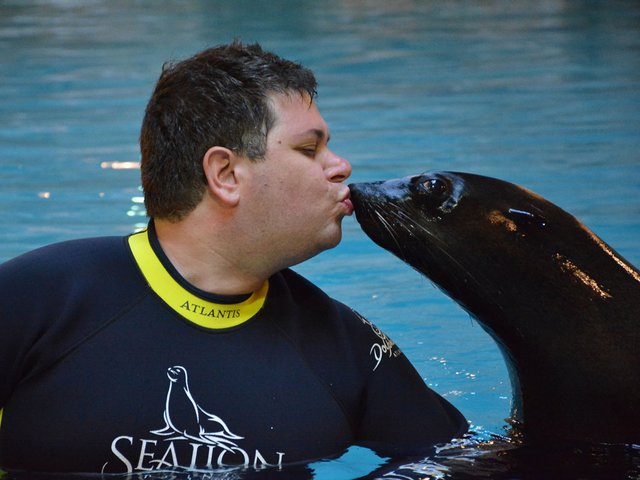 Kidding...that's just some girl I met. My wife has much lighter skin, being of the blonde-haired-blue-eyed German variety. Her name is Saskia, and she's absolutely gorgeous! I always thought I was going to be a bachelor, and didn't put much value in marriage. All that changed when I met Saskia, and within a few months I knew I had to eventually wife her: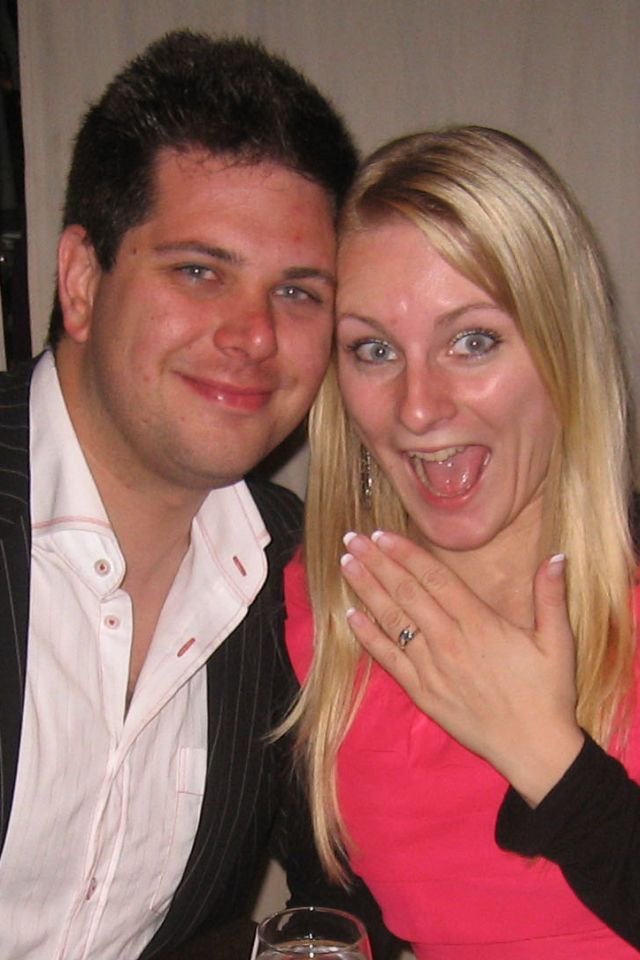 We got married in 2010, on the 10th of October. I chose this date because 10/10/10 is easy to remember, and now there's no risk of me forgetting our anniversary, which as you may know is a cardinal sin and may result in your untimely demise. We were totes the most beautiful couple at our wedding: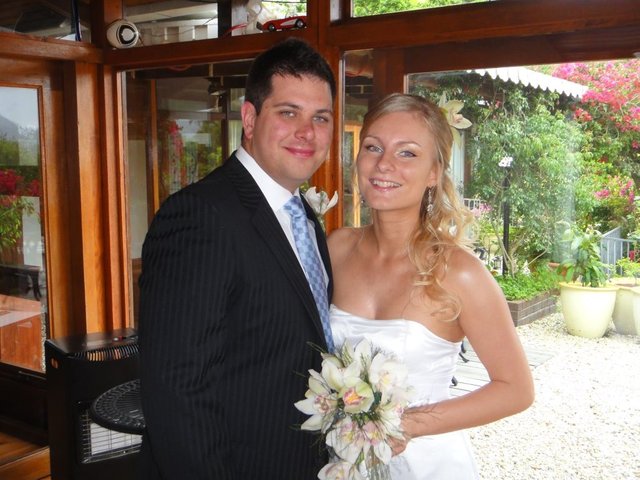 As you may have noticed, I enjoy good food and good wine...sometimes a little more than I should. My wife, on the other hand, is a sporty vegan who hardly drinks alcohol, so I figure she makes up for both of us:
Being in Africa has its perks! For our 5 year anniversary last year I surprised my wife with an elephant ride: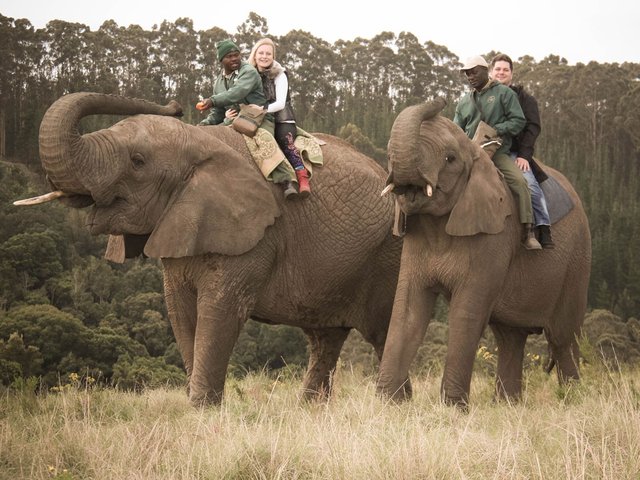 You take for granted how huge an elephant is until you're sitting on the back of one!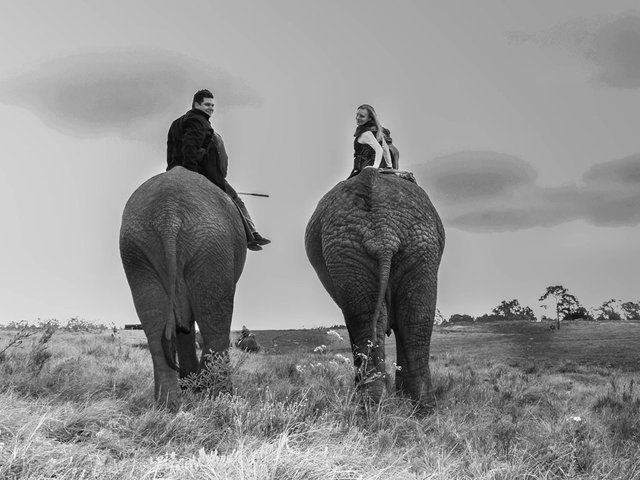 We don't have any children, as we have 6 dogs (SIX!!) and there's simply no space. Plus our dogs are awesome, even though they are getting on in years. One day we found our dogs having their annual Council of the Dogs meeting, which was interesting: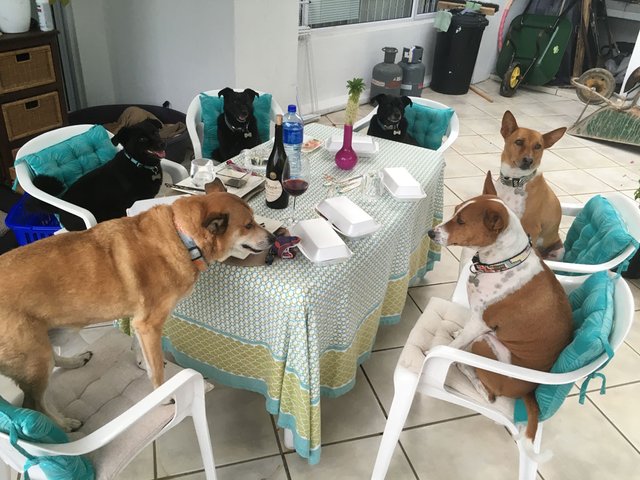 Those two brown dogs on the right are Basenjis. They're pretty awesome - they're the dogs that are in the Egyptian hieroglyphs, and are one of the ancient breed that many other breeds came from. They are mostly silent and don't bark, which means they attack intruders without warning. They're also incredibly independent and absolute escape artists! The other 4 are rescue dogs that we've accumulated, and whilst they aren't unique breeds like the Basenjis, they are all fantastic and cute in their own right.
In my spare time I do all sorts of things like collect watches, play with LEGO, and build and fly multicopters (drones). The dogs hate my drones, and think that it's some sort of buzzing animal that they must kill, which leads to hilarious photos like this: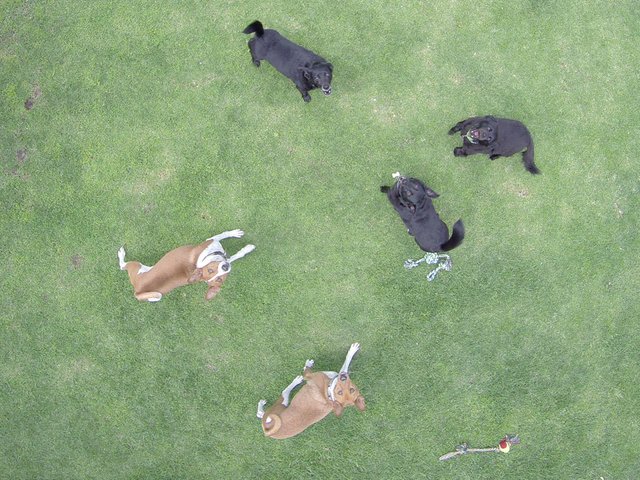 I hope to use Steemit as a platform to start blogging again, as I've been out of it for too long. Thanks for reading, and if you want to keep more current with what I'm up to on Monero and in my life then be sure to catch me on Twitter:)