I have opened this account a while ago, not sure if it is worth joining or not, still not sure yet but I have nothing to lose so here goes.
I am a traveler by heart and has traveled trough most of Asia so far with my sights set on South America next and the final destination being The Land of the Rising Sun. Well, that's the plan anyway.
I am currently living in Thailand and will mostly be writing about it too, everything good and not so good. This would be a place not just for me but for all fellow travelers out there to share, complain and most importantly give advice and tips to help others get out of or avoid unwanted situations. (Speaking of helping each other, if anyone would be so kind as to give me some assistance to correctly upload my profile picture it would be much appreciated. I followed the steps Steemit provides but it seems like I missed some important things since the picture is still messed up.)
I am an English teacher in Thailand, as are most of the foreigners living here. Thailand is a beautiful country to be in, not to mention the low cost of living if you don't go to certain places where you'll be sucked dry with a smile nor get anything in return for your hard earned money in the end. (But that's a whole post on it's own which is soon to come.) I guess most foreigners choose to stay here because of the low costs and friendly locals. Being an expat in Thailand is not always sunshine and roses, especially if you're a teacher in a Thai school. It is pretty demanding and the salary is definitely not worth it, although there are many advantages of living here that I personally find attractive enough to keep me and many other foreigners here for the time being.
I am not on Steemit to talk about me but rather to talk about the ever changing situations here that influence all foreigners, not only that but also many travel tips on where to go, what to see, what to so and what not. As all travelers know, culture shock is a very serious aspect that would set your approach and perspective of any place you travel to thus, it is very important to know what to be able to expect from the place you travel to. This will not only be about Thailand but about any and all travel tips. My aim is to have nothing sugarcoated but to tell it as it is, sweet or bitter people need to know the truth. There will most definitely be some material coming trough here that might be harmful to sensitive eyes. Most guys will probably like it though.
The Buddhist culture is such an amazing way of life and this is one of the things that has drawn me to Thailand. I have been fascinated by this for a long time and I am sure that many of you might have some questions or views of your own regarding this belief which I'd love to hear, so please don't hesitate to share or ask anything.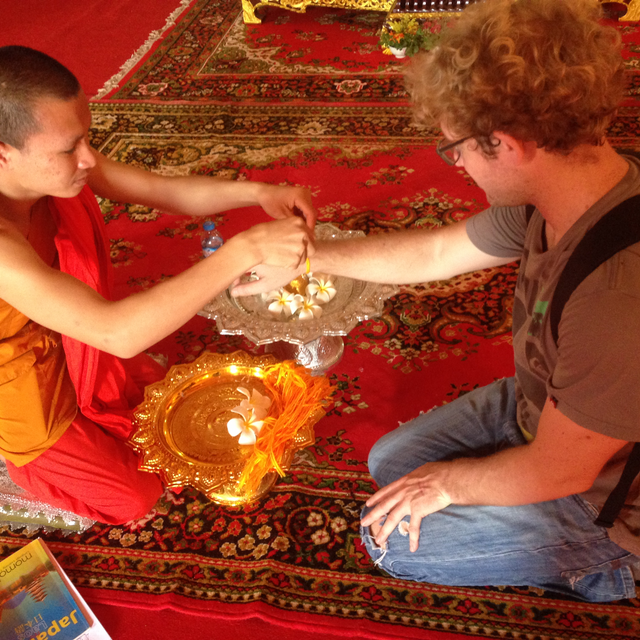 I think I've kind of said it all for an introduction, and again, any help with the profile picture would be nice. I am completely new to Steemit and I hope for a prosperous future with this new and fast growing community. I am very hopeful despite all the negative criticism I've read about it. Anyway, hope all of you can give me a warm welcome and looking forward to hearing from all of you who are looking to blow off some steam or looking for advice.