I believe that to live life is to never stop learning and exploring!
Hello Steemians!
First and foremost I would like to give credit to @shikika for leading me to take part into this community.
I'm Michelle Anor, 34, from the queen city of the south, Cebu City, Philippines, but Leyte is my home province. I've been working here in Cebu for more than ten years now. Been a wife since 32 and became a mother at 33. My one year old adorable daughter Reese is @shikika's godchild.
I've known @shikika for a very long time now. We've been classmates in college and became workmates after. We treat each other not just friends but sisters.
I love arts. I could humbly say that God has given me gifts in singing, drawing and dancing, but just a little bit of those😊. Way back in college days, I used to join singing contests, academic and sports too but only table tennis 😊. Now that I have a family of my own, my focus is on them.
Being a mother makes me feel complete as a woman, but beyond that comes a tough responsibility. It's not easy to raise a child especially for working moms like me. That feeling like you are draining emotionally, physically and mentally and financially as well. But I lift everything to God, praying that He will continue giving me strength to surpass it all especially that I'm still starting my journey of motherhood. Anyways, I am truly grateful to God for experiencing these all.
So here she is, @shikika, encouraging me to join Steemit. She said this is not just a typical form of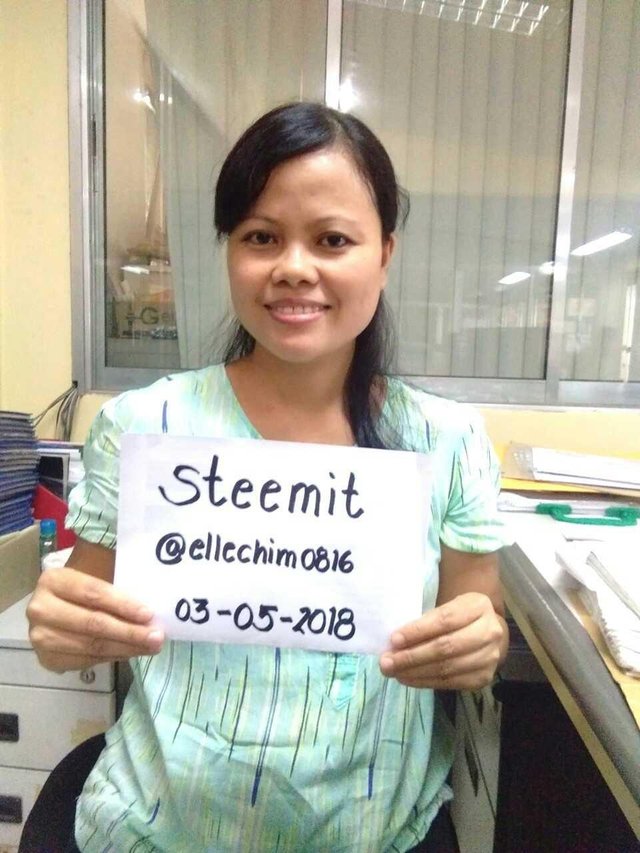 social media but of relevance. A community of amazing people, helping each other to create a better life for everyone.
I am hoping for your support as I begin to learn and explore the Steemit community.
Many thanks Steemians!
God bless!