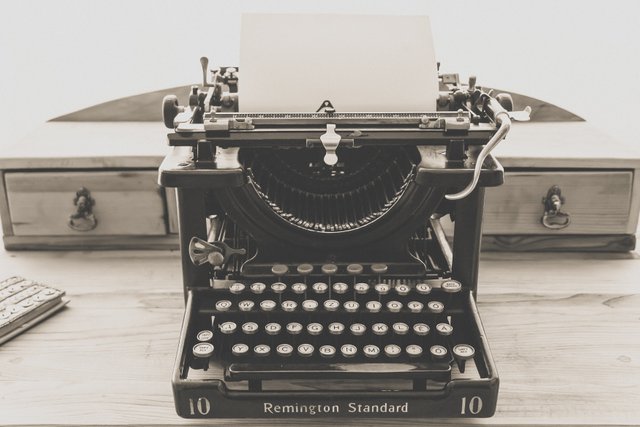 Hello world! This is the first saying of all software developers. :) First of all, I'm Emre, a Computer Engineer and a graduate student in the same field.
I've had blogging experience before, but in this platform I'd share my literary skills alongside technical skills. My writings will be both in English and Turkish. Except from these languages, I'm also fluent in Albanian and beginner in Serbian. Literature is one of the most important thing in our lives, because it helps us to think, speak and use the spoken language well. I've been writing poems for a long time, some of them published in local magazines. If I find a sponsorship, I'd share them all!
In my professional field, Computer Engineering, I also would like to share informative things. Each day technology gets quickly developed. Like the technology, we also need to be developed!
Hope to be read in another post!
If you would like to connect with me, my social media connections are listed below.
---
Merhaba dünya! Bu tüm yazılım geliştiriciler tarafından kullanılan ilk söylemdir. :) Her şeyden önce, adım Emre, Bilgisayar Mühendisi ve aynı alanda yüksek lisans öğrencisiyim.
Daha önce blog tecrübem olmuştu fakat bu platformda teknik yeteneklerimin yanında edebi yeteneklerimi de paylaşmak istedim. Yazılarım hem İngilizce hem de Türkçe olacak. Bu diller dışında Arnavutça konuşabiliyorum ve Sırpça'da da başlangıç seviyesindeyim. Edebiyat hayatımızdaki önemli şeylerden biridir, çünkü düşünmemize, konuşmamıza ve konuşulan dilin düzgün kullanımını sağlar. Uzun süredir şiir yazmaktayım, bazıları yerel dergilerde yayınlandı. Sponsorluk bulabilirsem hepsini yayınlamayı düşünüyorum!
Uzmanlık alanım olan Bilgisayar Mühendisliği alanında da bilgilendirici yazıları paylaşmayı düşünüyorum. Her geçen gün teknoloji hızlı bir şekilde gelişmektedir. Teknoloji gibi biz de gelişmeliyiz!
Başka bir yazıda görüşmek üzere!
Bağlantı kurmak isterseniz sosyal medya bağlantılarım aşağıdadır.