My original post in french : https://steemit.com/introduceyourself/@dorineclay/hello-steemit-je-suis-dorine-clay-francaise-aventuriere-et-voyageuse
My name is Dorine, I'm 27 years old, I'm single and i'm French. I live in Lille (France) when I'm not traveling !
I left home to see the world. I traveled alone for four years with my backpack. I discovered more than thirty countries. I met hundred of people.
Travelling is one of my biggest passion. I felt in love travelling across different contries of the world, admiring the landscapes of Asia and South America. With my photos and little stories, I have one big ambition : to fill your head with dreams and give you a change of scenery.
Among the countries I discovered :
In South-East Asia:
Thailand
Laos
Cambodia
Vietnam
Burma
Indonesia (Bali, Java and Sumatra)
Philippines
Malaysia
Singapore
Hong Kong
India
Nepal
Sri Lanka
Taiwan
Japan.
In South America:
Argentina
Chile
Easter Island
Peru
Bolivia
Ecuador
Uruguay
Brazil
Mexico
Travelling alone when you are a woman is quite an adventure. I'm very proud to have discovered more than 30 countries. This was the greatest experience of my life, i can assure you !
I also love writing. I'm actually writting my own ebook dedicated to women who want to travel alone like me. I will tell you more about this project in a future post ! Patience....
I have of course other passions like photography, sport, gastronomy and ufology.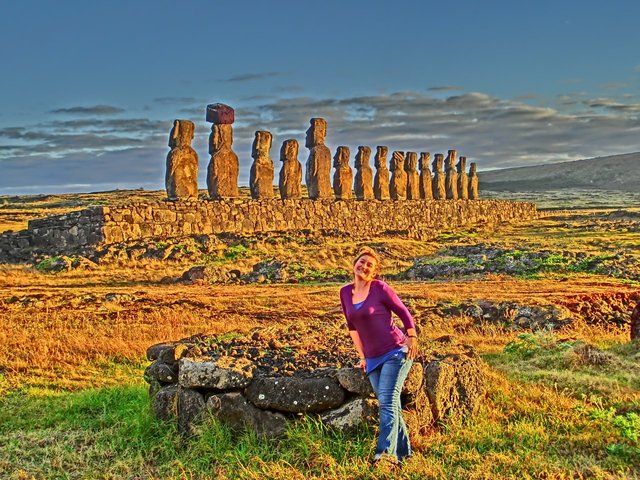 Anyway, I am very happy to have found the Steemit network and this large community of passionnate people. Speaking of cryptocurrency, I have a small mining farm (composed by NVIDIA graphics cards). But I'm mostly a big fan of BitShares (the first creation of Dan Larimer, the creator of Steem and EOS). More than just a cryptocurrency, it's a blockchain, a DEX, a personal bank, and many more ... For me, it's the most underrated cryptocurrency on the market.
I will tell you more about it because I discovered many tips and tricks that I would like to share with you in my future posts.
Don't hesitate to subscribe to my account.
Kiss.
Dorine Clay
PS : Sorry if my english is not perfect, i'm french...