Hullo world my name is Rachael my friends call me Rach
I live in New Zealand or Aotearoa as us natives like to call it.
I am married with half a dozen kids whose ages range from 23 to 3.
I know I have a 23 year old when did that happen?
FYI the 23 year old is not I repeat not in the photo or has been anywhere near any type of family gathering or photo since his 16th, we are obviously way too cool for him....hahahaha!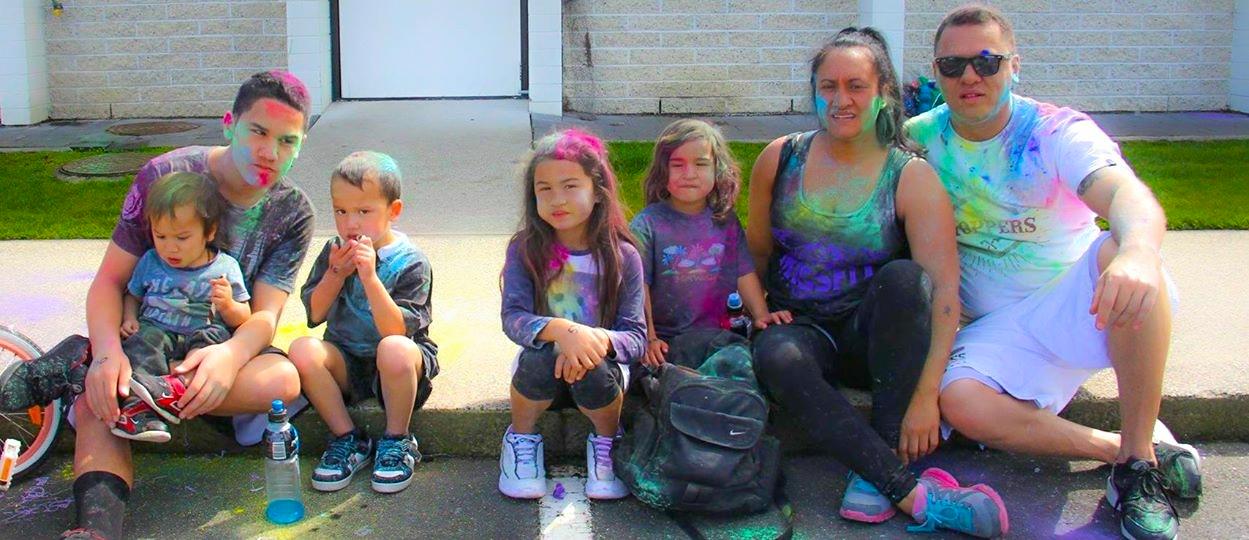 Just quickly and not in any order of importance I like reading Manga's and watching Anime
and all things PsyFi. I also like to create healthy versions of our families favorite foods especially of the desert nature.
I enjoy all the things our Grandmothers used to do like preserving fruit, making Jam, knitting, crochet anything and everything that I can make from scratch. You know all those domestic arts that seem to be going the way of the dinosaurs.
I also make my own Kombucha and sell it from home. My business is called
Missbooch Kombucha and I am looking at expanding it before summer hits to include other probiotic treats!
Whats 45 before I turn 45?
So in 2019 I turn 45 I don't know how I made it this far but whoop whoop to being in my 40's and loving every bit of it.
Anyway back to the 2019 and turning 45 thing.
I have decided to do an epic (to me) bucket list of 45 things to do before 45!
The List is looking like this so far
Make and eat a bombe Alaska dessert
Dress up as Hinata for Armageddon
Run the NY marathon
Shave my hair off for Cancer
Knit a onesie
Feed the homeless every Friday for a month.
Take my kids to Gold Coast fun parks.
Visit Hobbiton
Catch a wave and stand on a surfboard (just once)
Squat 100kgs
Parachute out of a plane
Bungy Jump
Do a triathalon
I have until August 26th 2017 to compile this list, I thought it would be easy but shesh man its not!
Any and all input will be appreciated and thought over thoughtfully and maybe just maybe added to the list.
So that's a little bit about me It's hard to condense me down to some paragraphs but I am totally sure we will all get to know each other over time.
Looking forward to some ideas for my 45 before 45 bucket list!