Songwriter • Activist • Consultant • Builder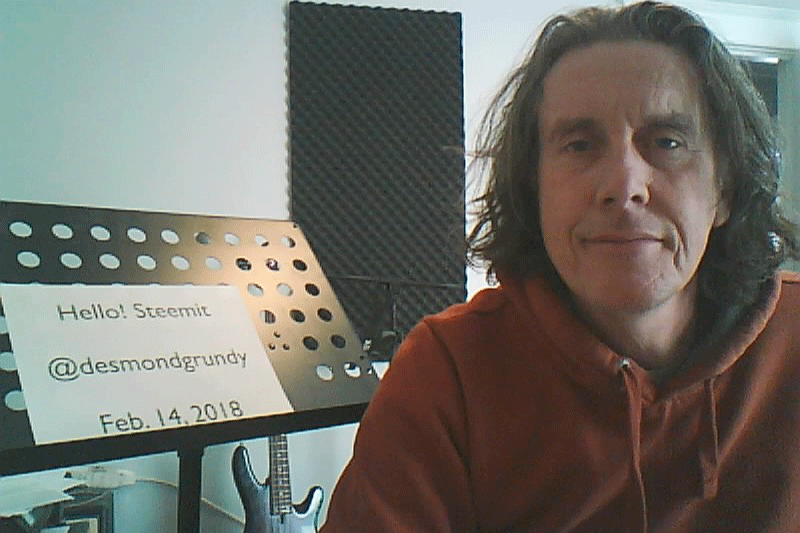 Hello everyone. I am introducing myself to the Steemit community and perhaps also to myself. I've never considered myself to be the kind of person who has to say who I am. I'm 6.1 white and male, born in Scotland, living in Canada. Western culture was developed for me to thrive at the expense of everyone else: the toilet paper is at the right height when I'm sitting down, doorways are never too short when I walk through them, my feet reach the pedals with room to spare, I don't have to say much to get other people's attention. These facts and many more left me with a distorted sense of how the world spins. I've been totally accommodated for - in every way - almost. I never learned how to give back, how to love, how to be a friend to or how to actually ask for respect - regardless of my physical self.
I have always been an activist and a musician. Probably because people wanted to hear what I had to say, they would listen to what I had to play. Because of the way I am (no labels please) it was easy to stick myself out there, play my protest songs to total strangers and generally cause a stir. I never watched my mouth and you couldn't tell me what to say or do. I was arrogant, excessive and yes, sometimes, mean. I came to the Steemit community to find my voice. I came here to open another vein. I came here to help my fellow Steemers to know that joy exists in the material world and every other plane of existence too. When you get out of your own way, happiness is everywhere. It grows between your ears when your senses take a break.
I hope to meet my self here and the selves of others who see things the way I do and the ways I don't; who might enjoy what I have to say and the fruits of my creativity. I'm not looking for an audience or a pay cheque or some other form of blessing. I know a few things. I work from a beginner's mind as much as I can. I hope to learn and to share what I know with others who also want to share what they know. I'll be writing about projects, politics, the metaphysical; of music and writing and the ecstasy I feel when I'm living in the now - loving the life I've been given that I know is so special.
From what I understand huge change is coming to our little blue ball one au from the Sun. I intend to articulate this change in real time, as it happens, and to bring those along who seek to travel this path through time and space with me. Who knows how the block chain became such a vehicle for truth. I don't really care. Bitcoin? I don't care. There is no order of magnitude in miracles. The idea of personal privacy and public transparency will drive my every written word. This is my solemn promise to my new friends. I respect you.