Hello Steemit! I'm Deivid from Brazil also known as Hackerman 2.0, Pun Joke King or Real Life Super Hero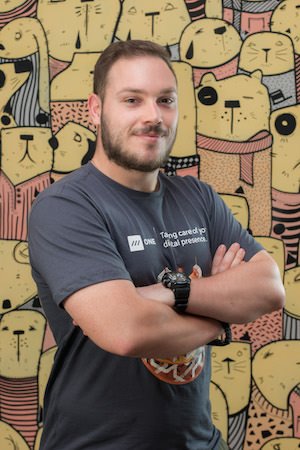 Sorry for not having an proper verification pic with sign and all that, just realized that I don't have pen and paper at home. But trust me, I am myself. You wouldn't understand my handwriting anyway :D
---
Ok, Whoami?
My name is Deivid Luchi, I'm Brazilian and not even close to be famous or popular. I had a blog a few years back with good public but not to be considered something. More on that later.
I have a Technological Degree in Information Security and since I was a little kid I'm passionate about computers. Because that all my life is somewhat linked with technology in general, trying always be tuned in what is happening, now my target is Bitcoin, Blockchain, Cryptos in general and the one that I'm most excited to be part of it, Steemit.
The hackerman nickname came from that. When my friends were playing with toys and stuff I was doing something in my old win95 computer.
Why am I here?
I am here for many reasons. First of all I love to produce content and help people, Steemit look like a good place to publish my articles and if I can help anyone in the process it's pretty good.
As I said earlier I'm into blockchain and cryptos now. I'm studying for about one year but know bitcoin since 2012 (didn't have maturity to understand at the time so set aside) and Steem is one of the projects that I'm looking, and it's already one of my favorite.
Steemit looks like a good place to discover new things and meet people with same interests, that's good too.
And finally, the most challenging reason: practice my writing skills in English. I only write in Portuguese, my main language as you could guess, so don't mind my weak grammar and typos but you can correct me if feel necessary.
About me
26 years old
Brazilian
Before you ask, I don't like Samba, Carnaval and Soccer
Antifraud and cyber security analyst
10 years of professional experience in IT field
Apple fanboy and former Genius
Really bad with jokes (or good, depending on the point of view)
Speak: Portuguese and English (I can speak, but I'm not saying that other people will understand me, this go for both languages :D )
Blogger coming back from retirement
In love with survivalism
Very good at archery (by a twist of fate I lost the chance to participate in the Olympics)
Black belt in Hapkido and Blue belt in Arnis Kali
Super nerd (With comic books, games, Star Wars, the complete package)
Airsoft player
Bookworm
Beer connoisseur
Almost a Barista (if IT blows up or machines take control, who knows)
Trying to learn/understand now: Meditation, programming (Python, JS), Machine Learning, Blockchain and cryptos, and piano (failing miserably in the last one)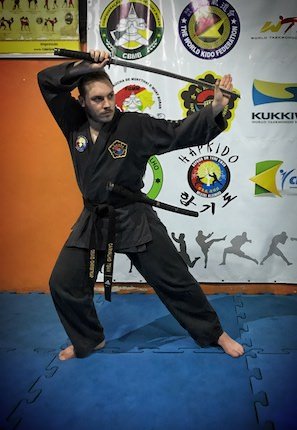 Survivalism + Martial Arts Skills + Archery Skills + Hacking Skills + Comic book nerd = Real Life Super Hero nickname. I just don't go out on the street in a costume fighting crime because I'm not bulletproof yet.
Social Networks
What I will write about?
Mainly about hacking and security information but sometimes I can venture in one of the topics above. As I said a couple of times, I had a blog about information security, with something like 5k articles but last year I got sick of it and retire from writing and maintain the blog. I still have some articles and will post here eventually, after translate of course, it's all in Portuguese. My intention is to start publishing the "for dummies" category to build a knowledge base and after that dig deeper in the subject.
Information security is more than never a big deal, with everything connected bad guys won't waste time, they will do everything to rob/scam you for profit (or activism, religious purposes, political purposes and so on) and I see lots of people that don't know or don't care at all. This motivated me to start writing about then and now.
Thank You!
Thanks for reading all of this, sorry about my English is a work in progress and count on me for everything related to spread the word and contribute with the community.