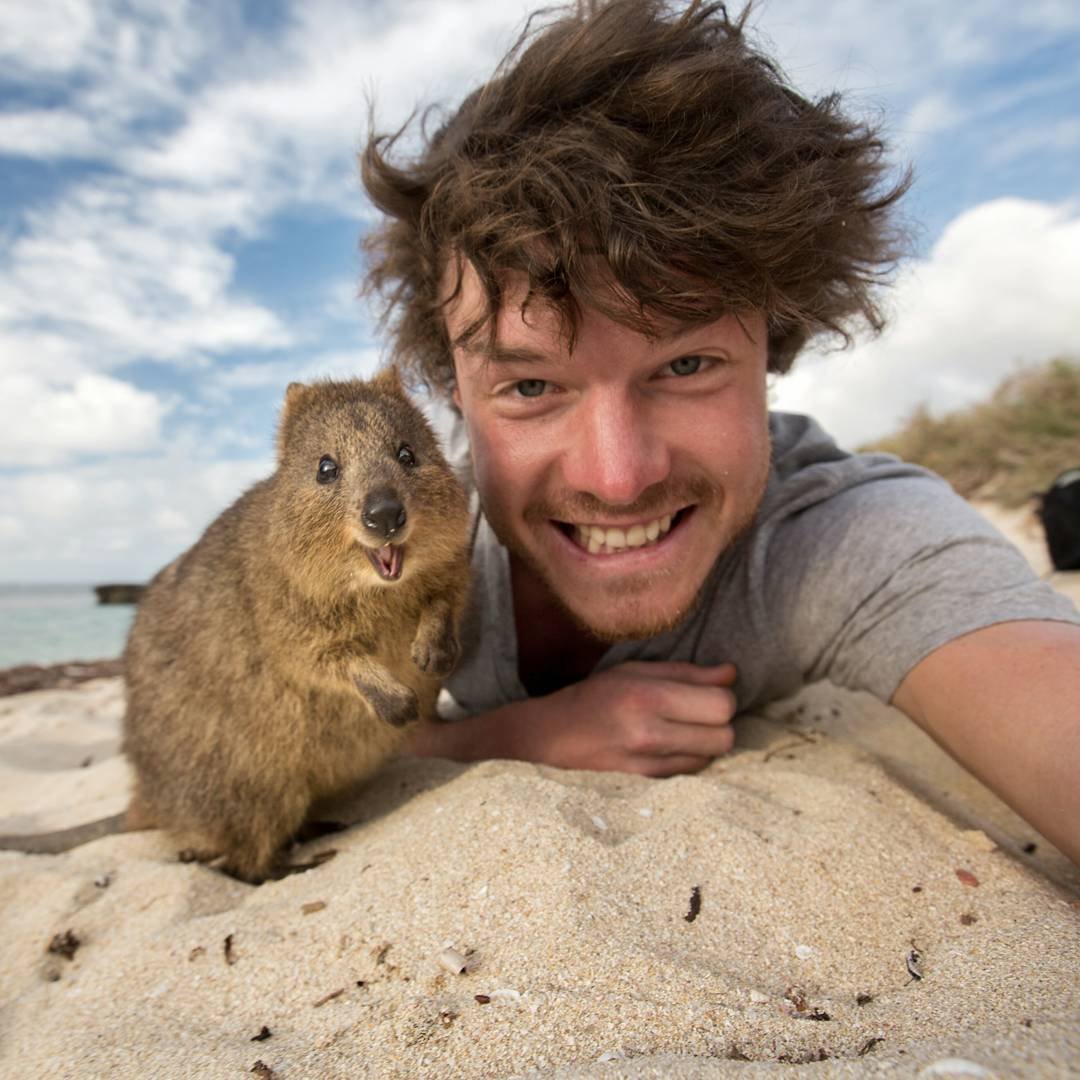 https://www.instagram.com/p/9bQHpjQ7Qi/
In 2013 I quit my career in computer engineering. Dropped programming, talking about it, my networks and the meet-up events. It just wasn't me. 
You know that feeling. Ask yourself, you wake up every morning - are you really excited to start the day and jump into what you do as a career? 
At the time, not me.
It took four years of a push and pull (2009-13) between my parents wishes and my brainwashed educational knowledge of a career path to figure out,  you can do anything you want to in life (subject being it's a positive career topic) as long as you do two things.
1. Be consistent at what you love to do
2. Approach your life plan in a smart and helpful way
Those two sentences have lead me to where I am today. Now I wake up every morning happy to do what I love in life as a career. Not that I make a lot of money from it, yet. However it is slowly turning into something recognisable and stable.
I'm much happier for two reasons. Knowing that I am free to work when I choose to and that work has a positive effect on people's lives.
So what do I actually do in life? 
I capture photos and videos and create content to positively inspire and help people. The main aim to make people smile and think how they can better themselves. Through content, public speaking, or else Instagram influence. I do it fun or paid projects with brands or tourism boards. 
Straight off the bat here is what this post is about, my collection of animal selfies. It's a continuing project that I accidentally started two and a half years ago to bring people smiles. The internet labelled me the 'Real Life-Dr Dolitte' because of it. People were so perplexed from it my photos were featured all over the web.
Like nearly everywhere.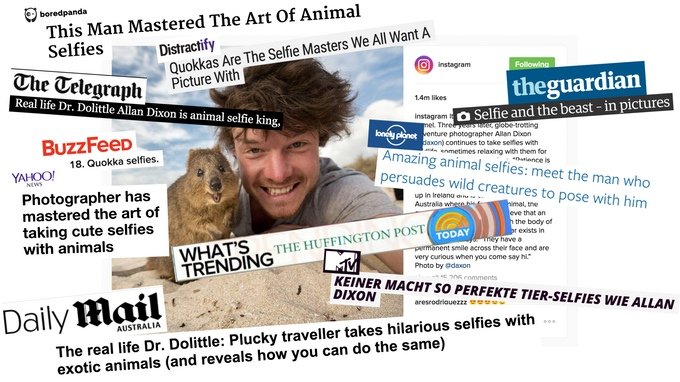 Crazy. 
Here they are.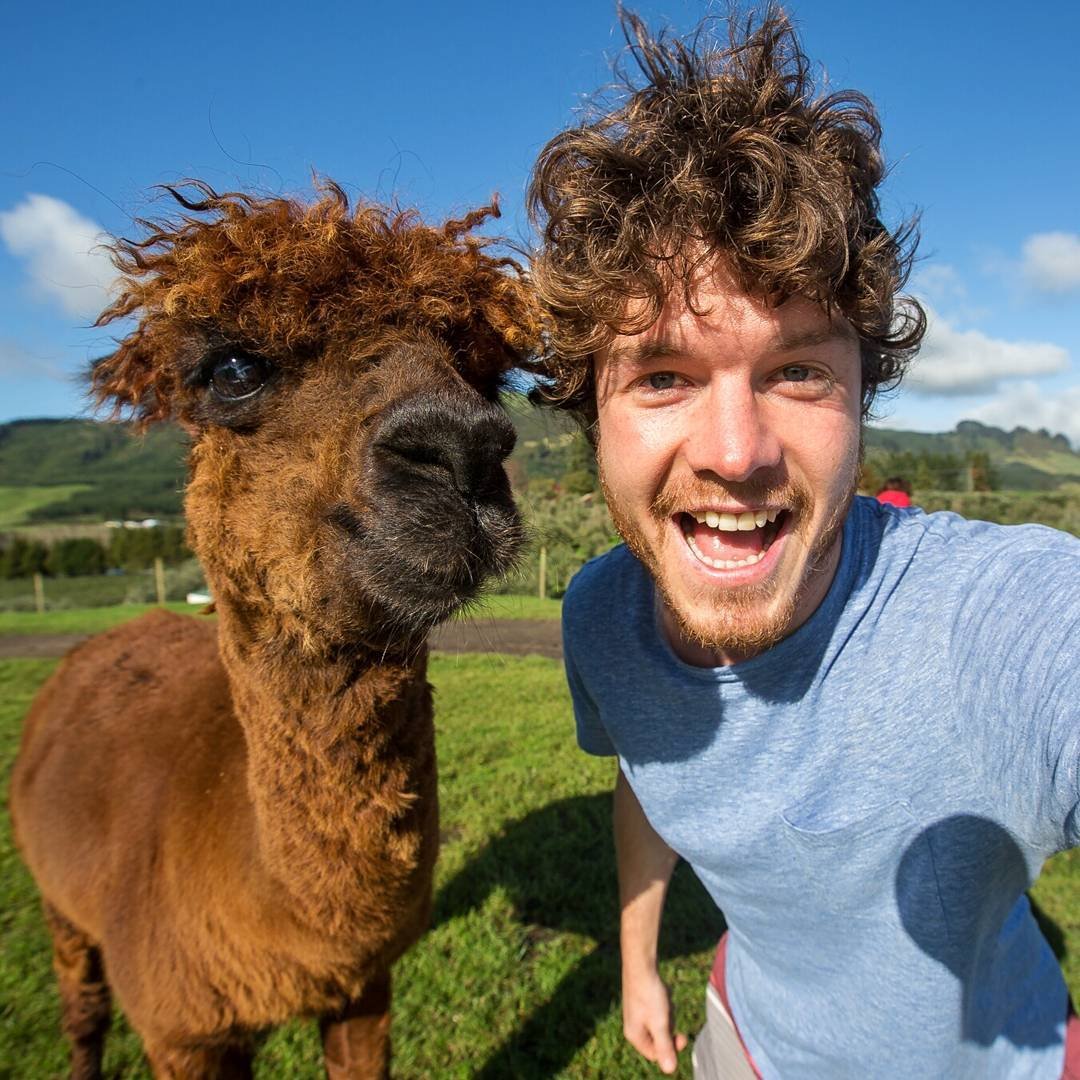 https://www.instagram.com/p/BFyFJU0Q7Ta/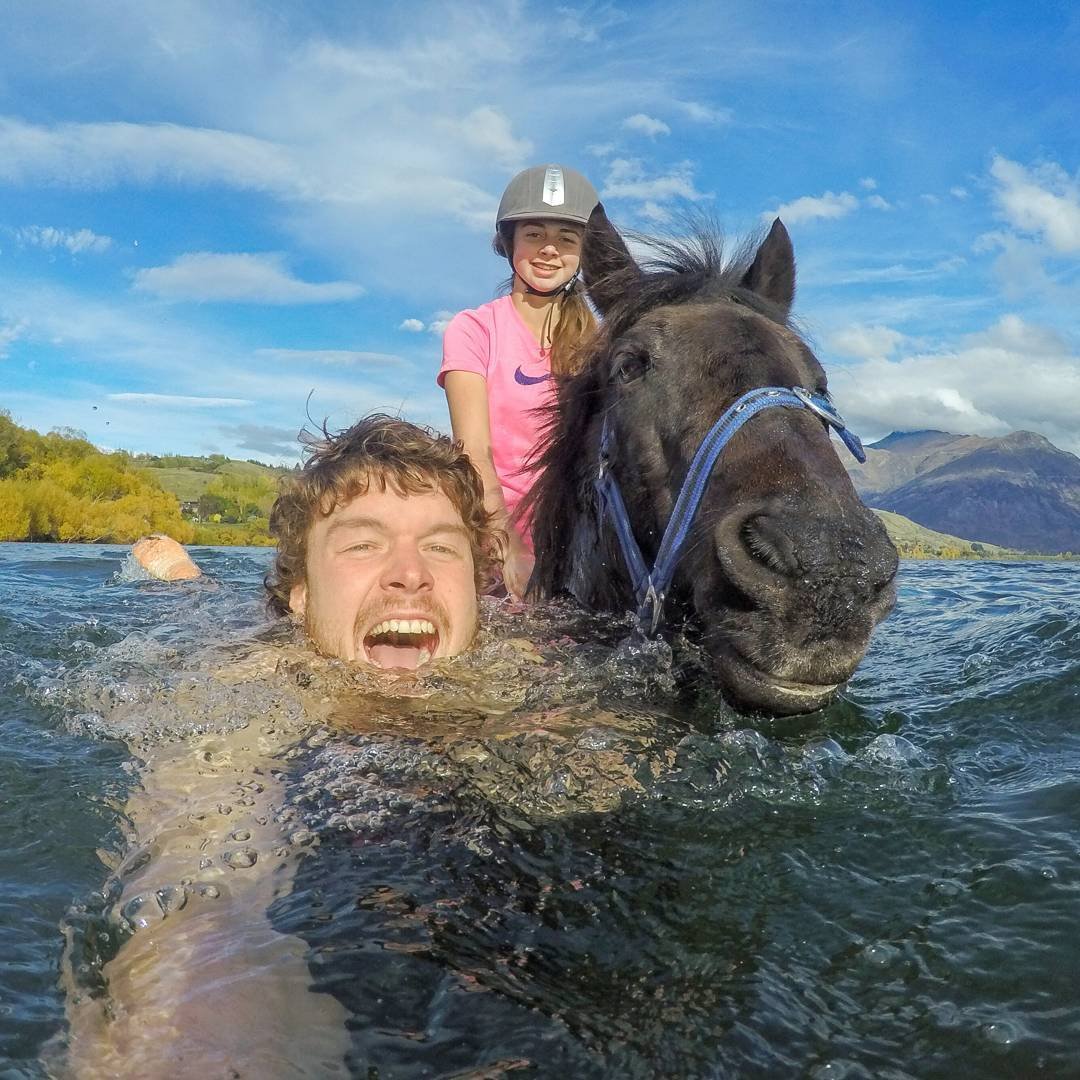 https://www.instagram.com/p/BEyGO2xw7cc/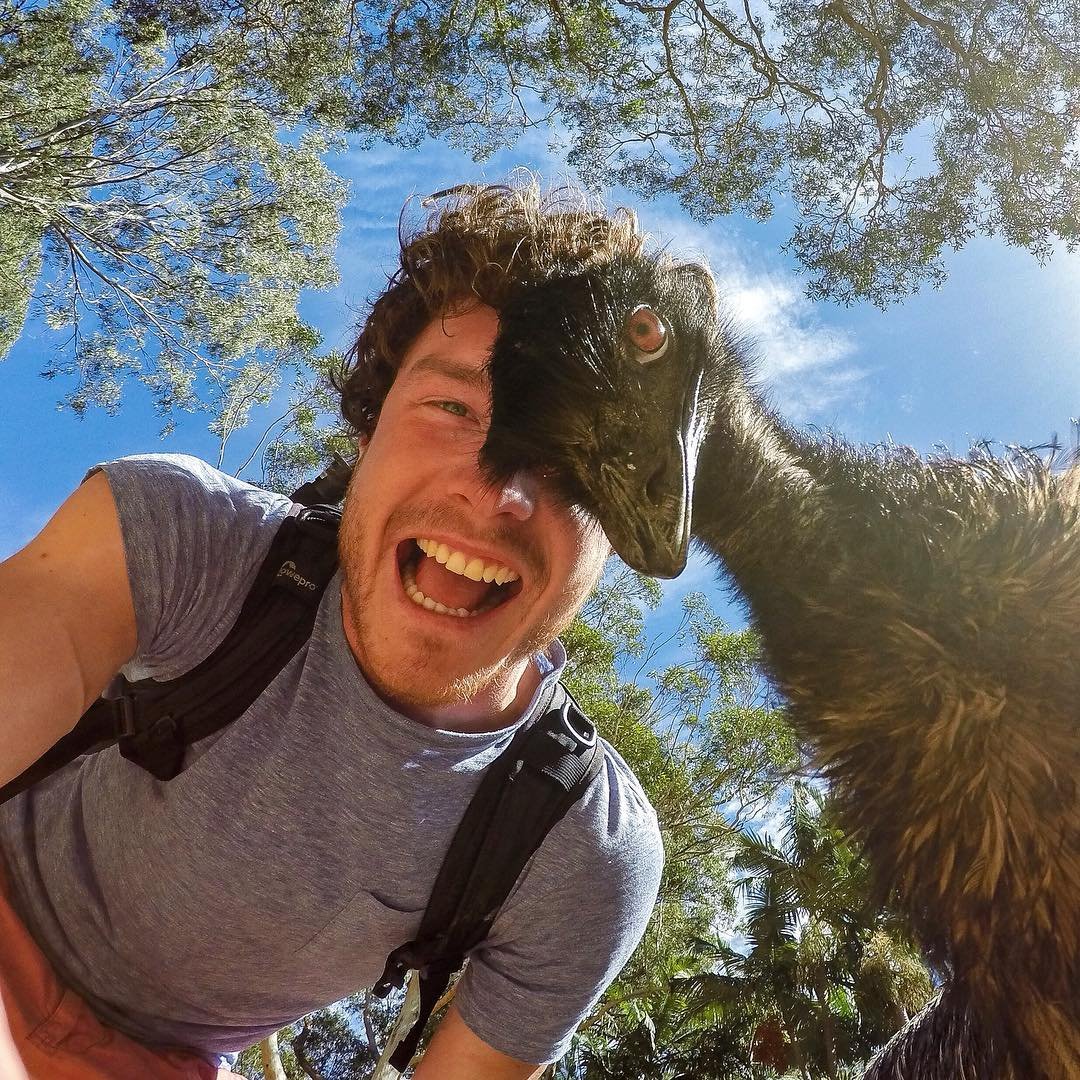 https://www.instagram.com/p/BIz8htphseo/?taken-by=daxon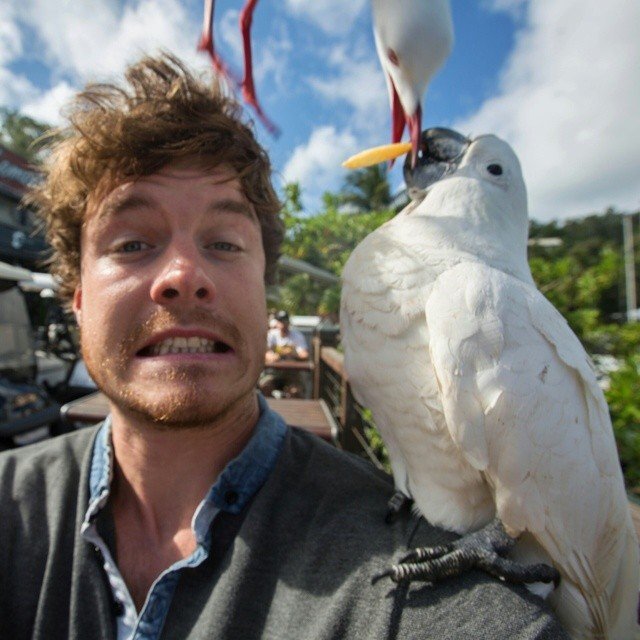 https://www.instagram.com/p/pV3bjaw7YC/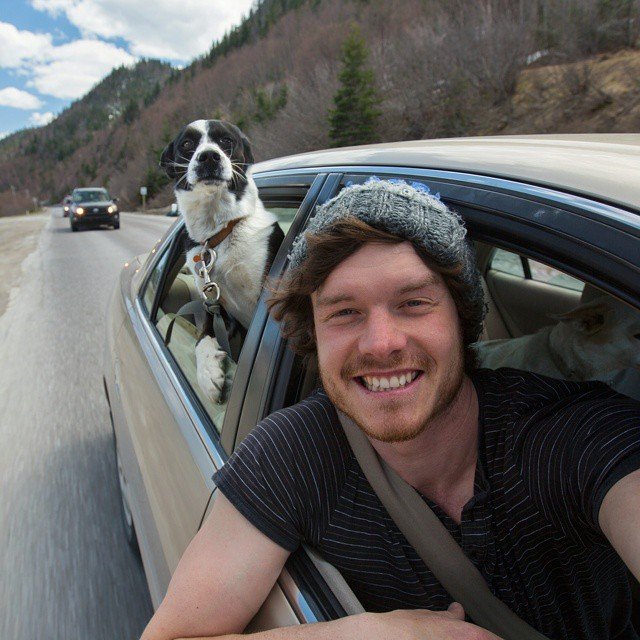 https://www.instagram.com/p/3Bkb6lQ7SF/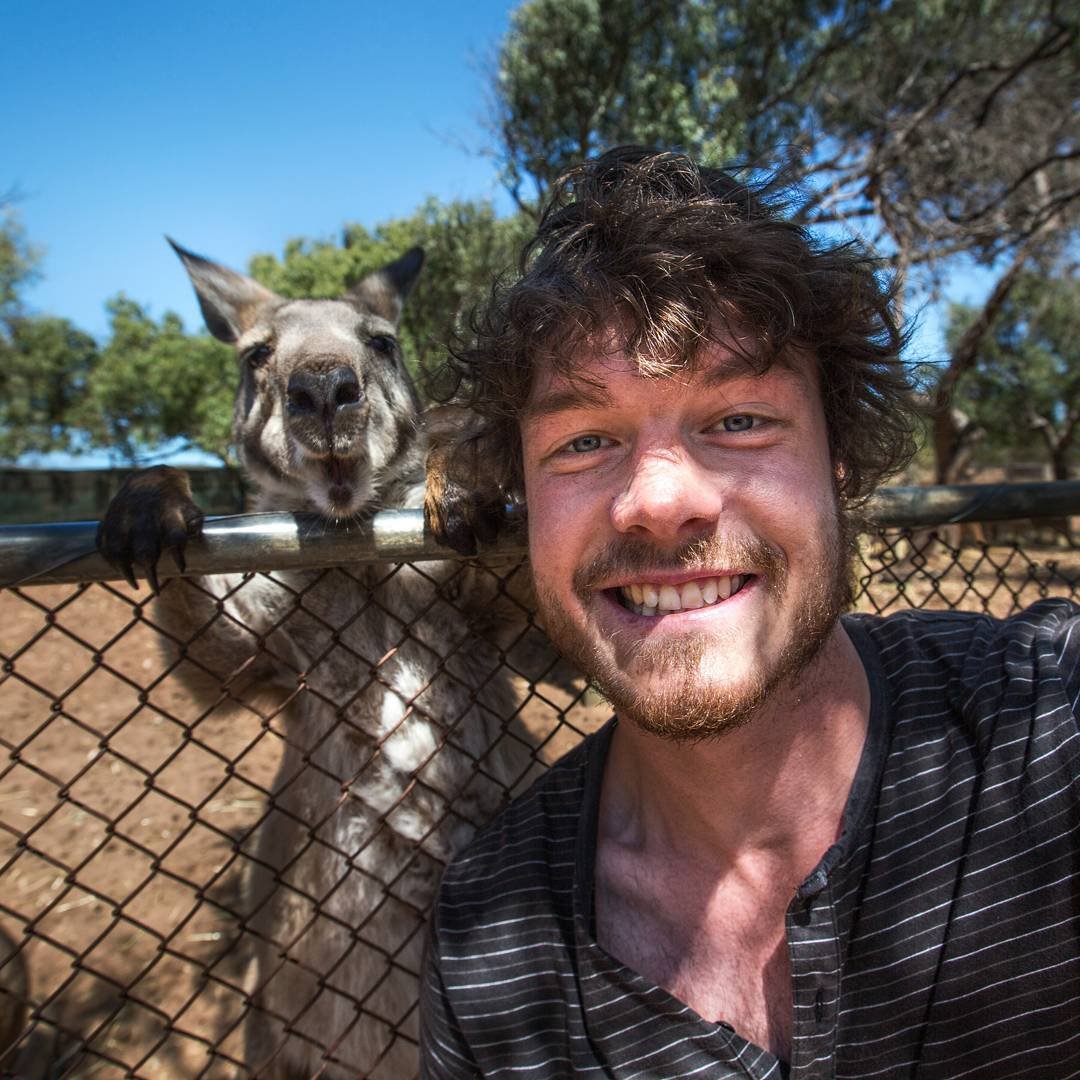 https://www.instagram.com/p/9-9pgvQ7Uj/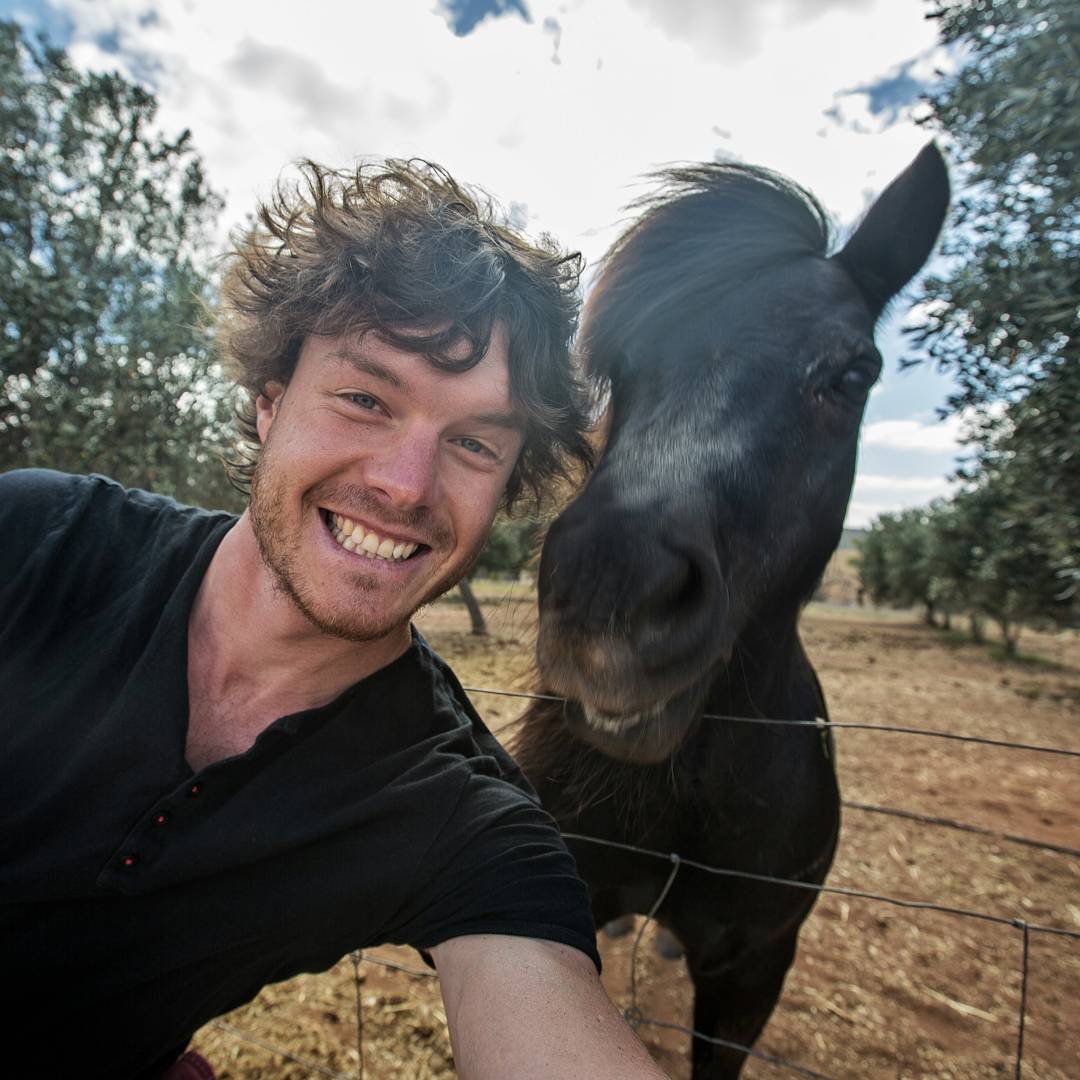 https://www.instagram.com/p/-eC_NFw7Rv/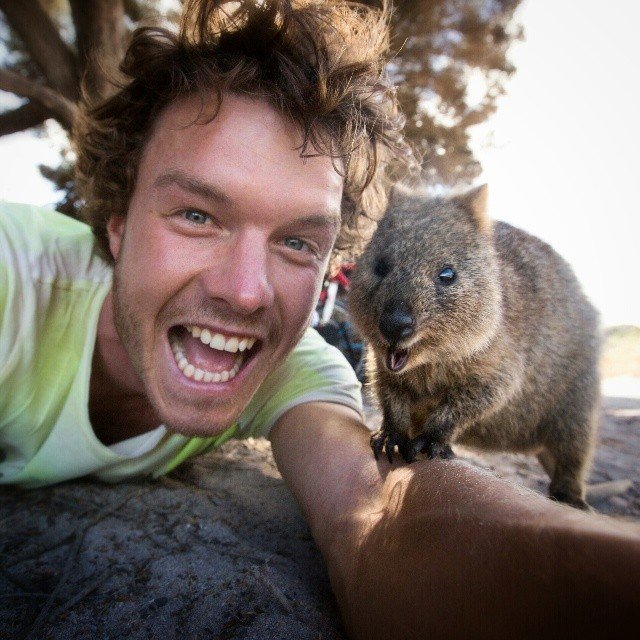 https://www.instagram.com/p/nDggjVQ7Yg/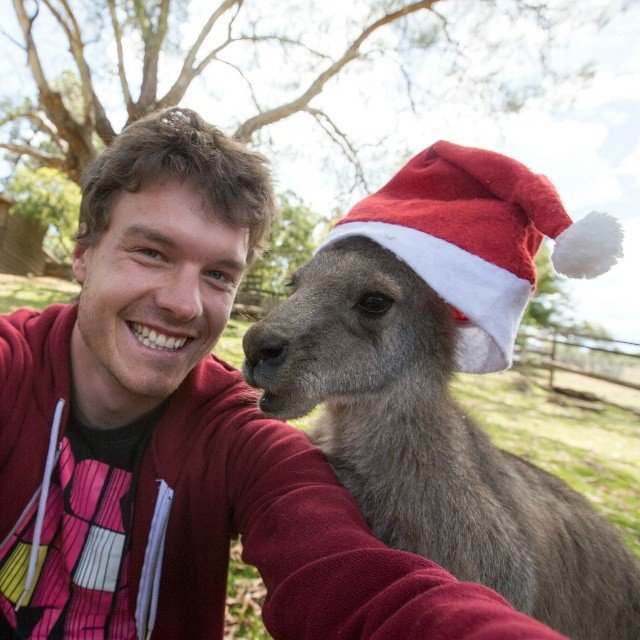 https://www.instagram.com/p/idjo5WQ7dN/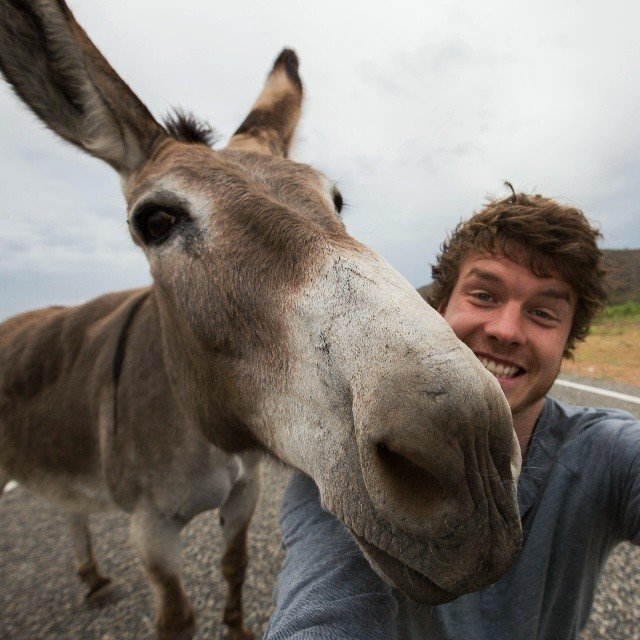 https://www.instagram.com/p/iD7_38w7e2/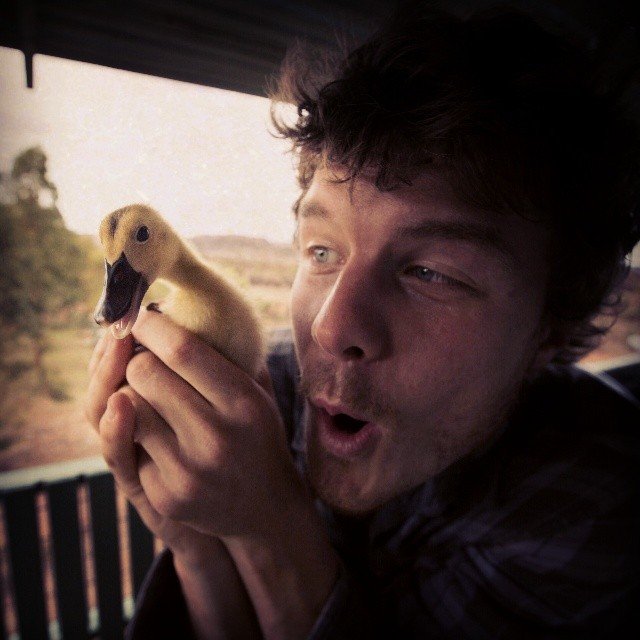 https://www.instagram.com/p/h2HR-LQ7b1/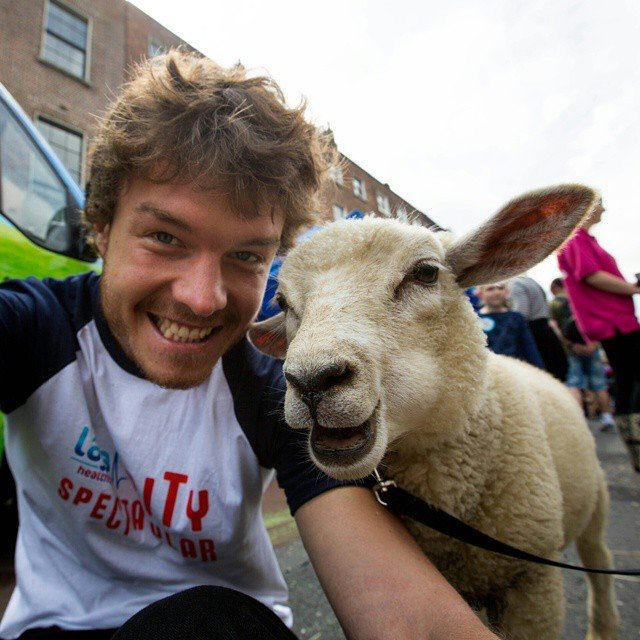 https://www.instagram.com/p/qY66ABQ7ZZ/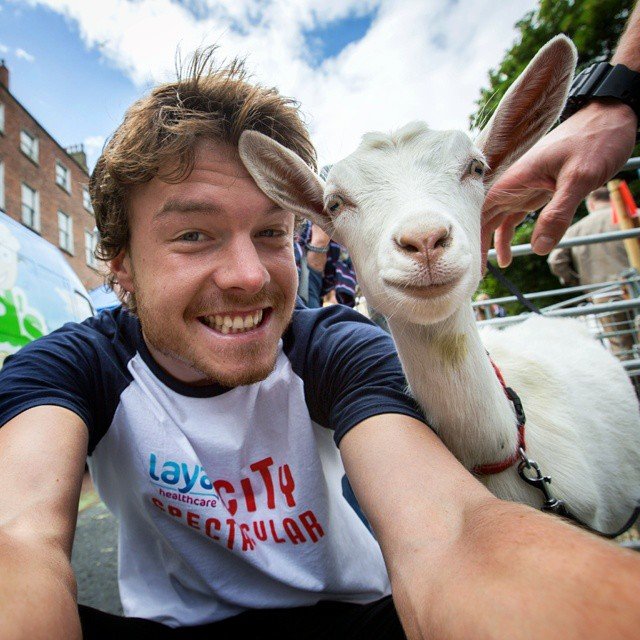 https://www.instagram.com/p/uGdcakw7UH/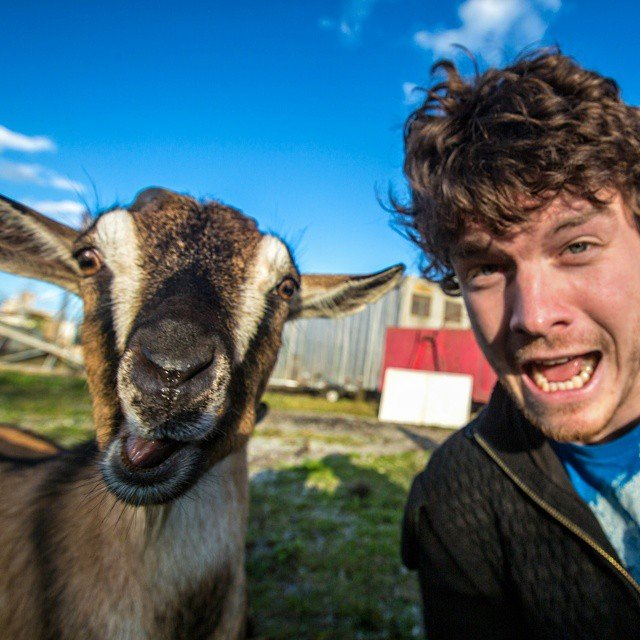 https://www.instagram.com/p/voS45zQ7Zn/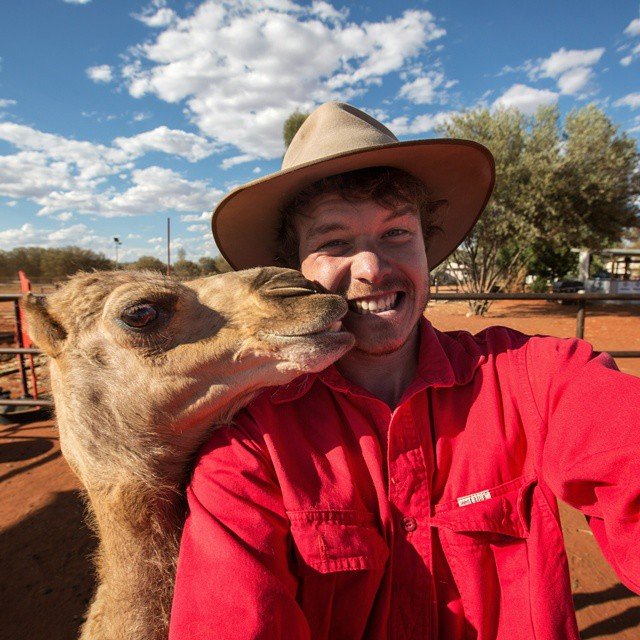 https://www.instagram.com/p/wwKNcGQ7e7/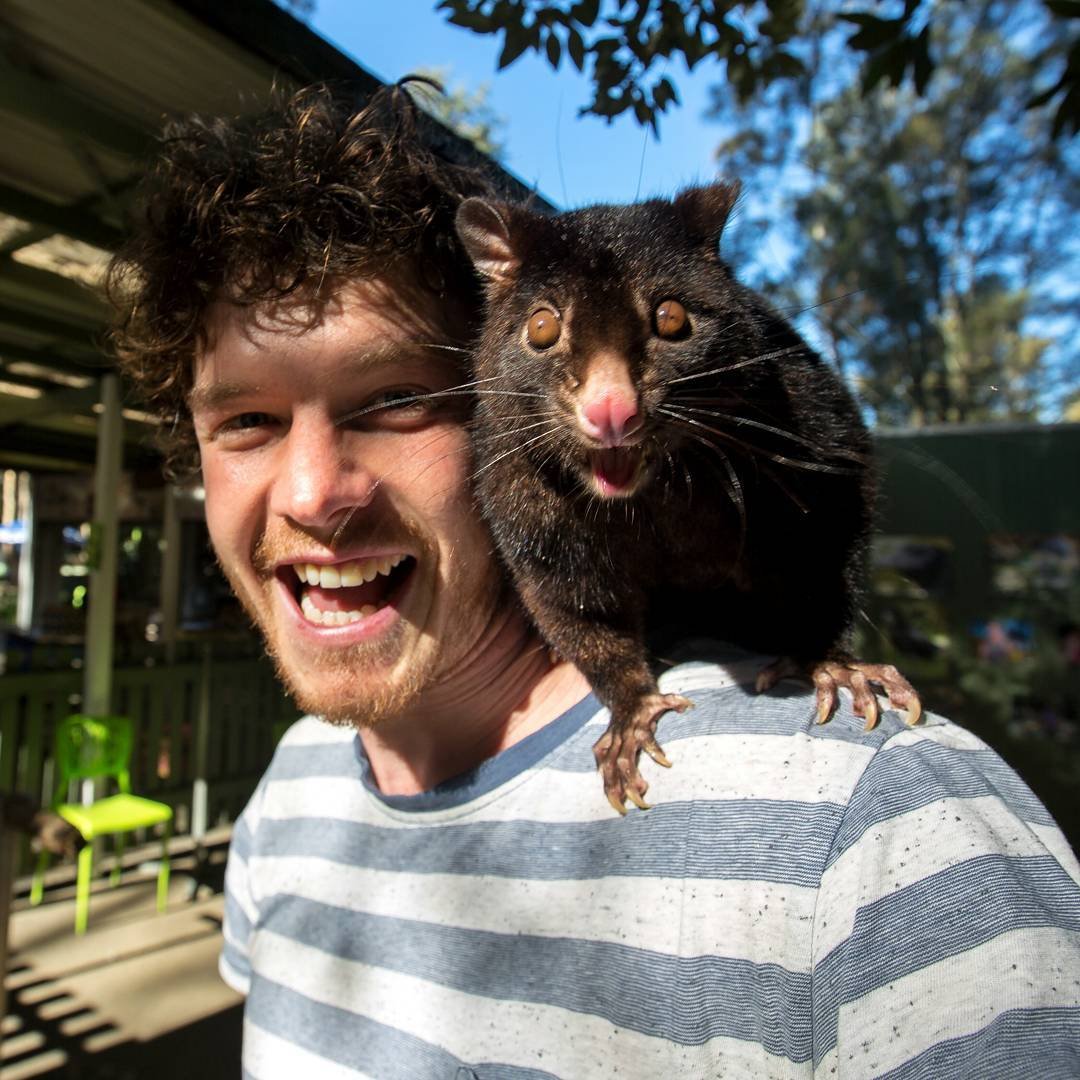 https://www.instagram.com/p/BIb-5BMh_dj/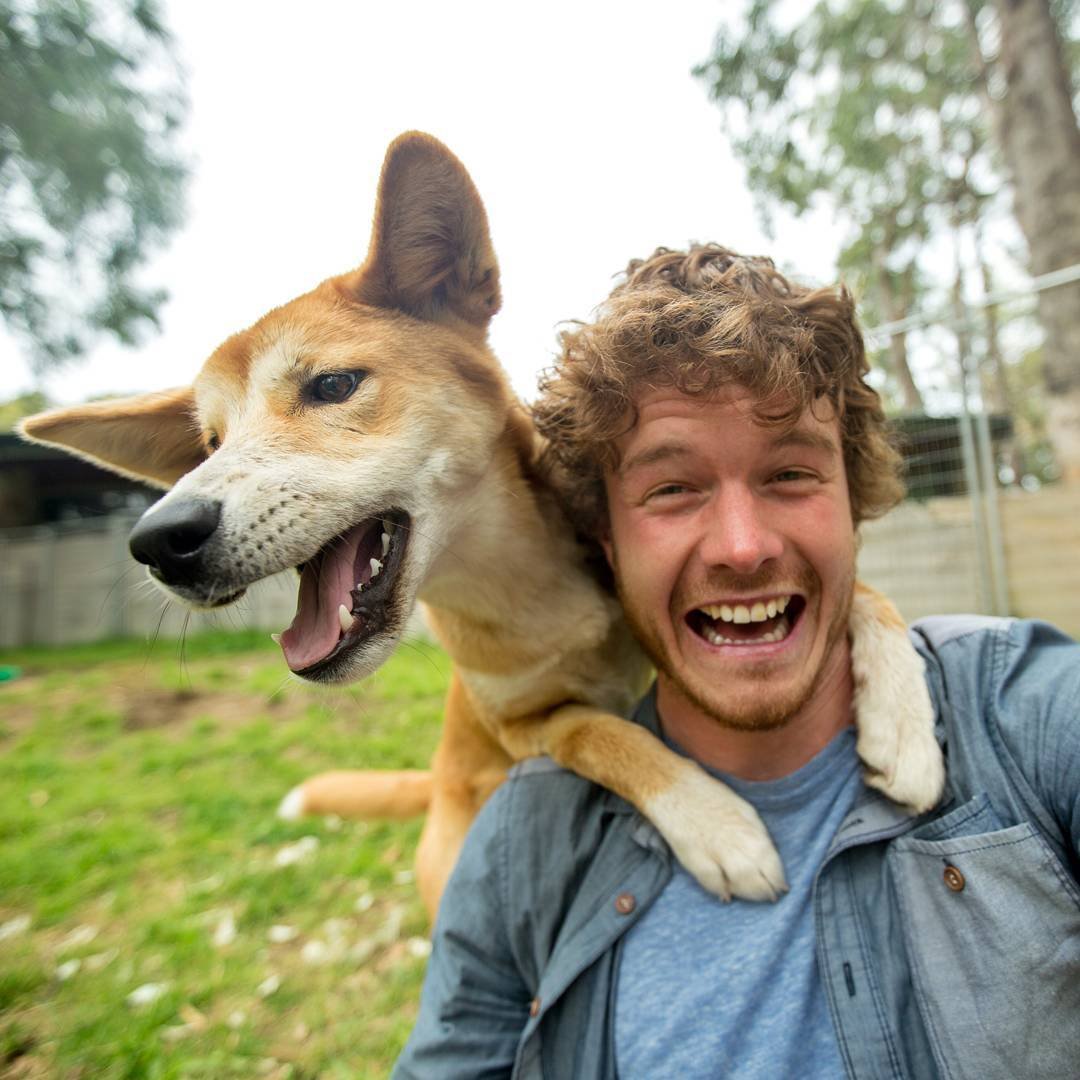 https://www.instagram.com/p/BCaANrnQ7dz/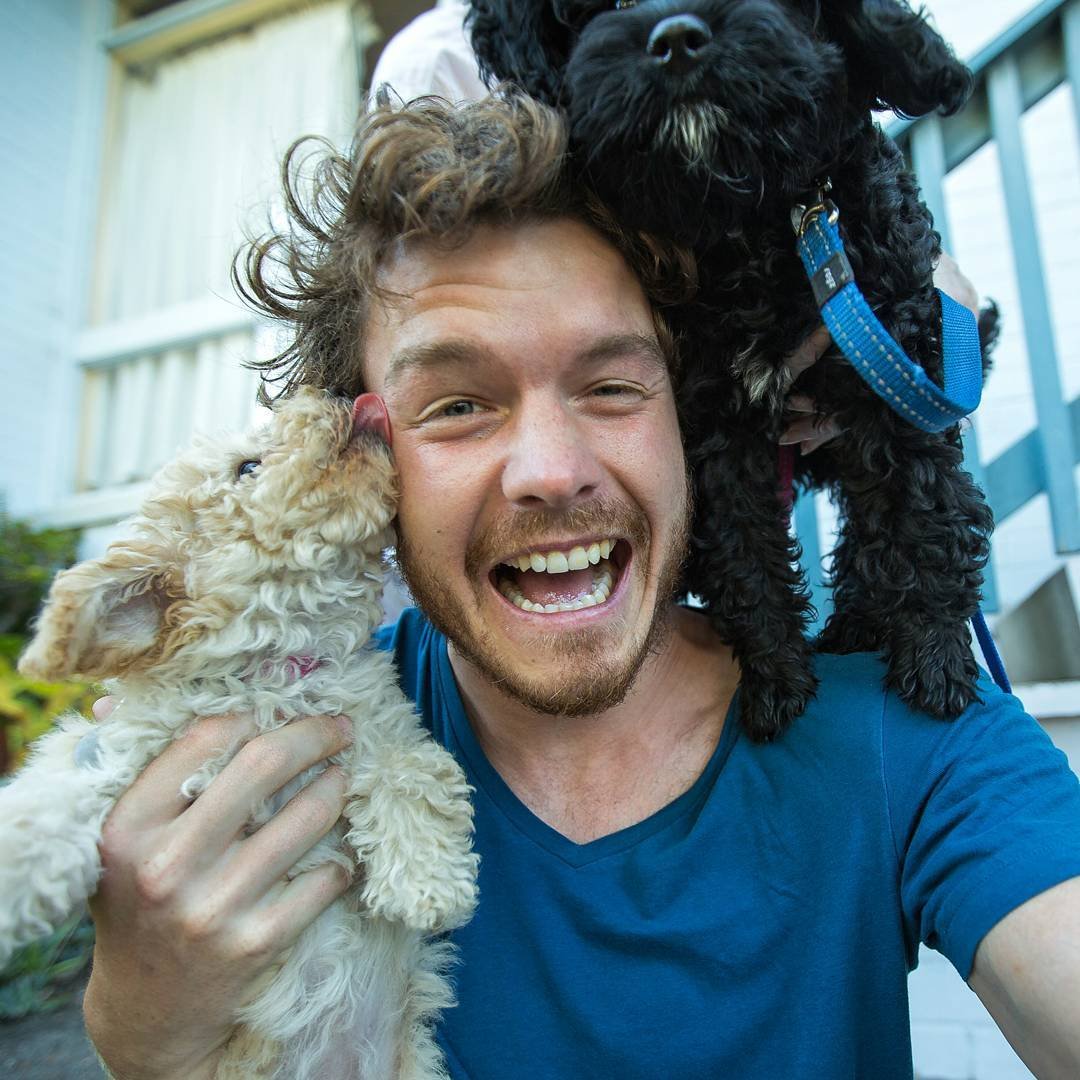 https://www.instagram.com/p/BDnG8lSQ7aB/
These pictures were taken as a side project for fun (side projects seem to be everyones true calling). 
Did you crack a smile? I hope so.

That was only a select few, there are over 60 which all posted images can be found on this Instagram hashtag #DaxonAnimalSelfies if you want to see even more.
Now thanks to the Steemit community I have found an avenue for my photography and videos to help me continue creating.
Thank you for scrolling, I hope it made you smile.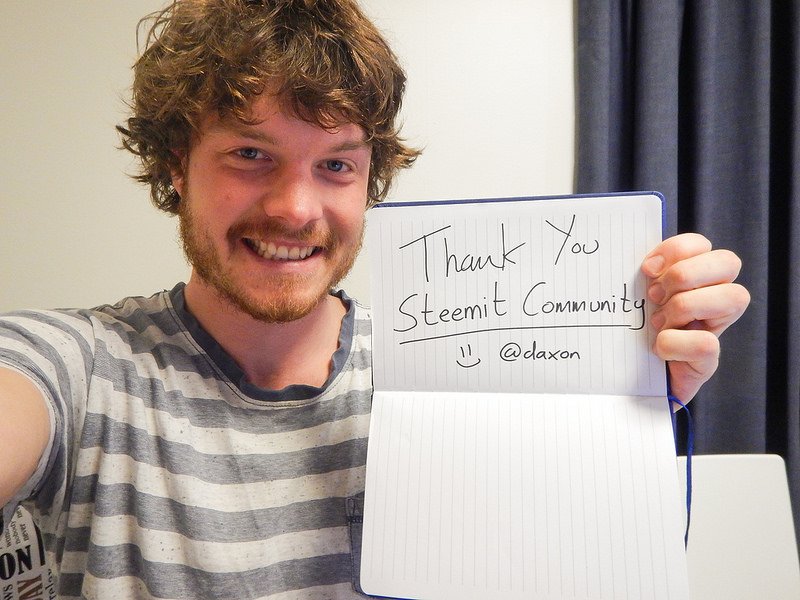 The original if you want a closer look at my signature photo (4608 x 3456) https://www.flickr.com/photos/30309824@N08/28664150610/sizes/o/ 
So who is this animal guy?
I'm Allan Dixon, 29 born in Ireland and half Canadian. 
If you would rather watch a video then cast your attention span to my 18 minute TED talk about how making yourself vulnerable through user generated content will lead you to succeed. It includes more detail on the animal selfies.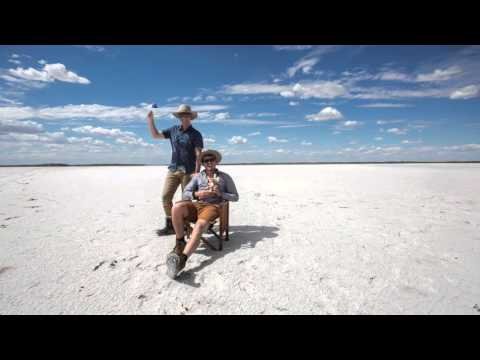 My story in text format:
I started filming on hi8 cassette tapes as a teenager.
Totally hooked on creating media of my friends skateboarding. Took hundreds of thousands of photos on my first digital camera. Contributed photos to magazines and news papers. Started uploading videos on Youtube in 2006. I loved it.
But then forgot my passion at university as studying software engineering took over my life. Of course I partied as well, that also took over my time.
I continued programming for four years and got lost, somewhat depressed as life wasn't working out. I was staring at a computer screen for fourteen hours a day and it wasn't healthy. I wasn't feeling right. My friends could see though me and advised I make a change, a life reset. 
This was my turning point. 
I decided to invent my own dream job so I got the attention of a billionaire in the hopes of getting him to fund me to work for him. Using my video skills to make his company awesome. It's a really long story, I met him in person in California but he wasn't interested.
I went on to do my own videos and people starting taking notice. 
People saw my video work, but also knew I had a background in engineering. With both those skills they asked me to come onboard to film aspects of engineering. E.g. interviews, technology conferences.
Now I was being paid to be half way out of engineering and half way in creating videos. Still not the right topic or fit.
Then in 2013 everything changed. I entered a competition called  'The Best Job in the World'. A campaign run by Tourism Australia in which quarter of a million people entered. 
Impossible competition you say?
But I won it, another really long story. I won a dream job competition!
My job was to showcase why Australia is such a great country to travel to. This was the final nail on my engineering coffin. It was time to peruse a full time career in photography and media.
Now this is were the animal selfies started. While working and travelling throughout Australia I encountered wildlife everywhere. I tried to take a photo but they would come up too close. So close that they wouldn't fit in the frame of the camera, so I turned the camera around and took a selfie instead. 
People thought they were hilarious, so I continued.
I've now been doing this for two and half years and grew an audience of over quarter of a million people on Instagram all because of consistency. I've stuck to my passion of nature, wildlife and media.
As long as people can take value or happiness from your work then I believe you're on a successful path.
My aim is to inspire others to do more of what makes them happy in life.
Start doing what you love and tell the world.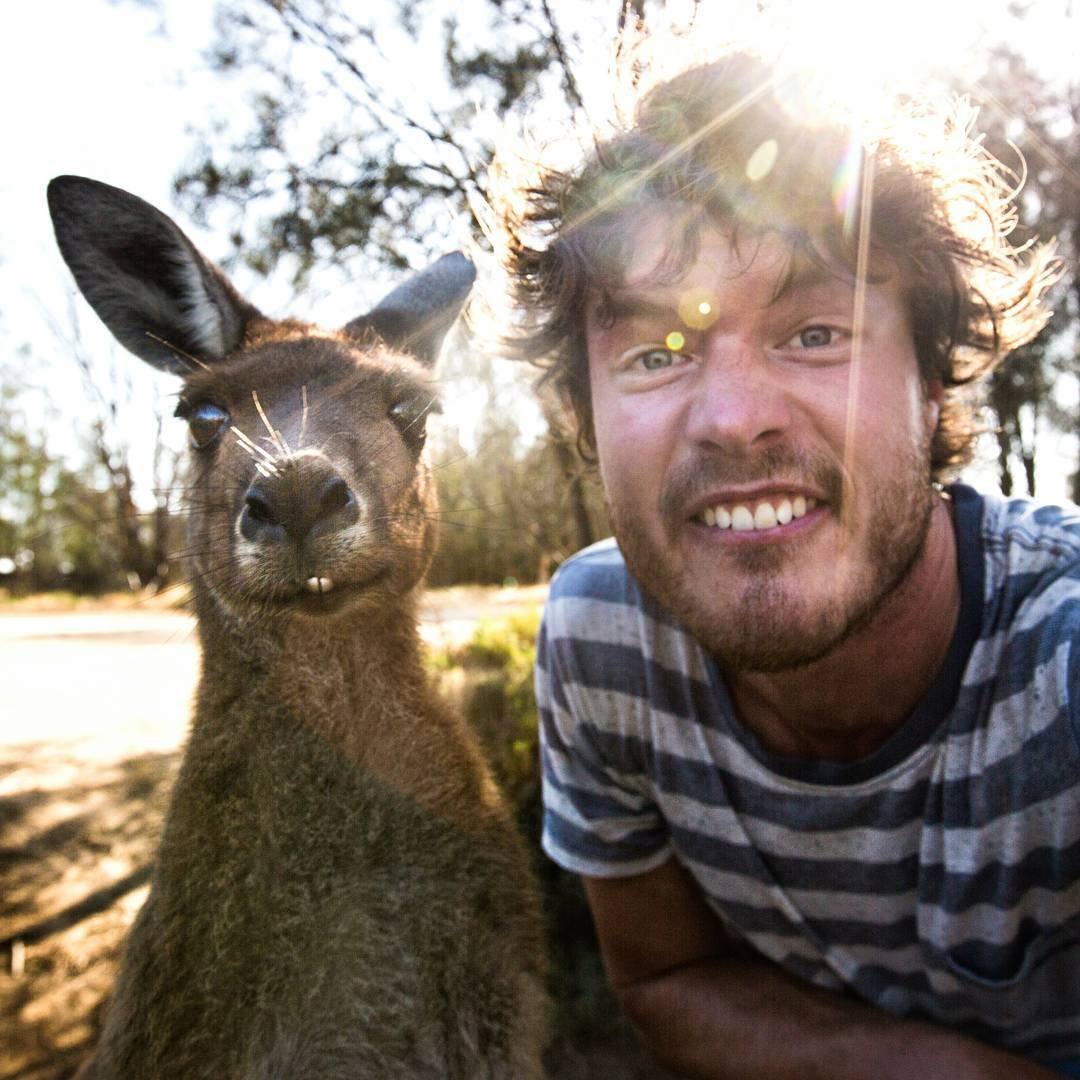 https://www.instagram.com/p/BBo8g9Dw7cf/
Thank You! :)
I'm @daxon on Instagram if you want to follow along, a new photo everyday.