Hi All! We are the future and the future is here! Implementing free and clean technology is what we do!
Here is my introduction post from my GEET-focused and first STEEMIT account: https://steemit.com/introduceyourself/@geetinstitute/introducing-myself-and-the-geet-global-environmental-energy-technology-fuel-processor
I have not posted in a while. I have been meaning to, but I guess maybe I've been worrying to much about my content and presentation. I want to give you the best information, and not a lot to wade through to find it. The reality is, a ton of interesting stuff has been happening which I think is exciting and very worthy of sharing with you. I figured it would be best to make this my account for general posting.
I set up @geetinstitute to share GEET updates. We are making progress on several fronts with GEET, and are going to posting there very soon about it. Hand-in-hand with STEEM, GEET is, in my humble opinion, the fastest, easiest path from where we are to the end of slavery and pollution, so if you don't know about it yet, go check out all my posts, and those I resteemed about GEET on @GEETInstitute.
I set up @synergyU to share information about geodesic domes which I have been building over the last 5 years, the cutting edge design and engineering we're implementing, the limitless network of self-employed network members and the endless benefits of using geodesic domes, as well as any and all other self-sufficiency/sustainability items and method DIY instructionals (including domes and GEET). We're also going be focusing on contest where you can win domes, "free energy" devices, and other things we build or receive from other Steemians for redistribution.
Learning about STEEMIT and getting involved has been a major element toward bringing GEET and other solutions we have to share with each other to fruition, but a couple months ago I was still missing an other very important key element, that being a local team to meet face-to-face and work with daily, to build a model of sustainability. I began searching and received invitations including a free flight to Europe, one to Hawaii, and many more, but each option lacked an immediate team with the time and dedication necessary to accomplish what we need to in order to have the impact we intend. That's until Ted @opsacredfire asked if I would like to share dome building information online for disaster relief aid for Porto Rico. Of course I said yes immediately. He and Justin are the heart (and initiators) of the relief project. I invited Justin to California to the farm I was staying, which he was up for, but after a bit of discussion, realizing that I was more mobile, and that 3 heads are better than two, we decided I would move to West Virginia to set up the disaster relief aid operation center at Ted's house. Ted, of course was on board. Considering there has been one person to my recollection who has donated to GEET since my dad passed away two years ago, and that person is Ted, I didn't mind putting all my stuff into storage, and leaving comfy cozy California for a camp out in the cold wet Eastern U.S. winter to team up with him. He understands the future isn't being brought to us by Walmart. It's refreshing to hear someone talk more about self-reliance than politics. Even more so it's a fantastic relief to meet another person who not only means what he says and turns his words into actions, but does so generously.
So here I am in West Virginia, actually with a warm house and bed for the winter, as well as a good internet connection.
We have a dome workshop set up, the struts for a 47.5-foot wide 6v all machined and color-coded for assembly, a cover piece cutting-board set up, a 50' circle of Earth leveled and ready for the dome greenhouse , and several sections of the cover already cut and installed!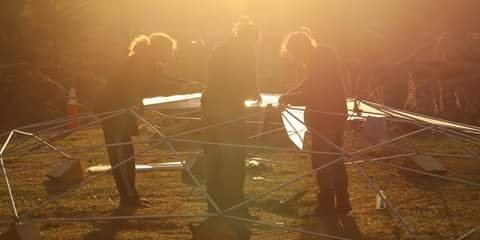 We've got a generator ready for us to strip of unnecessary factory parts so we can plan our GEET assembly positioning. We will be posting our progress on that as it develops. Given the cold wet weather we're expecting over the next several days, we'll probably be working more inside than out for a while. The greenhouse will have to wait, but the GEET project can begin!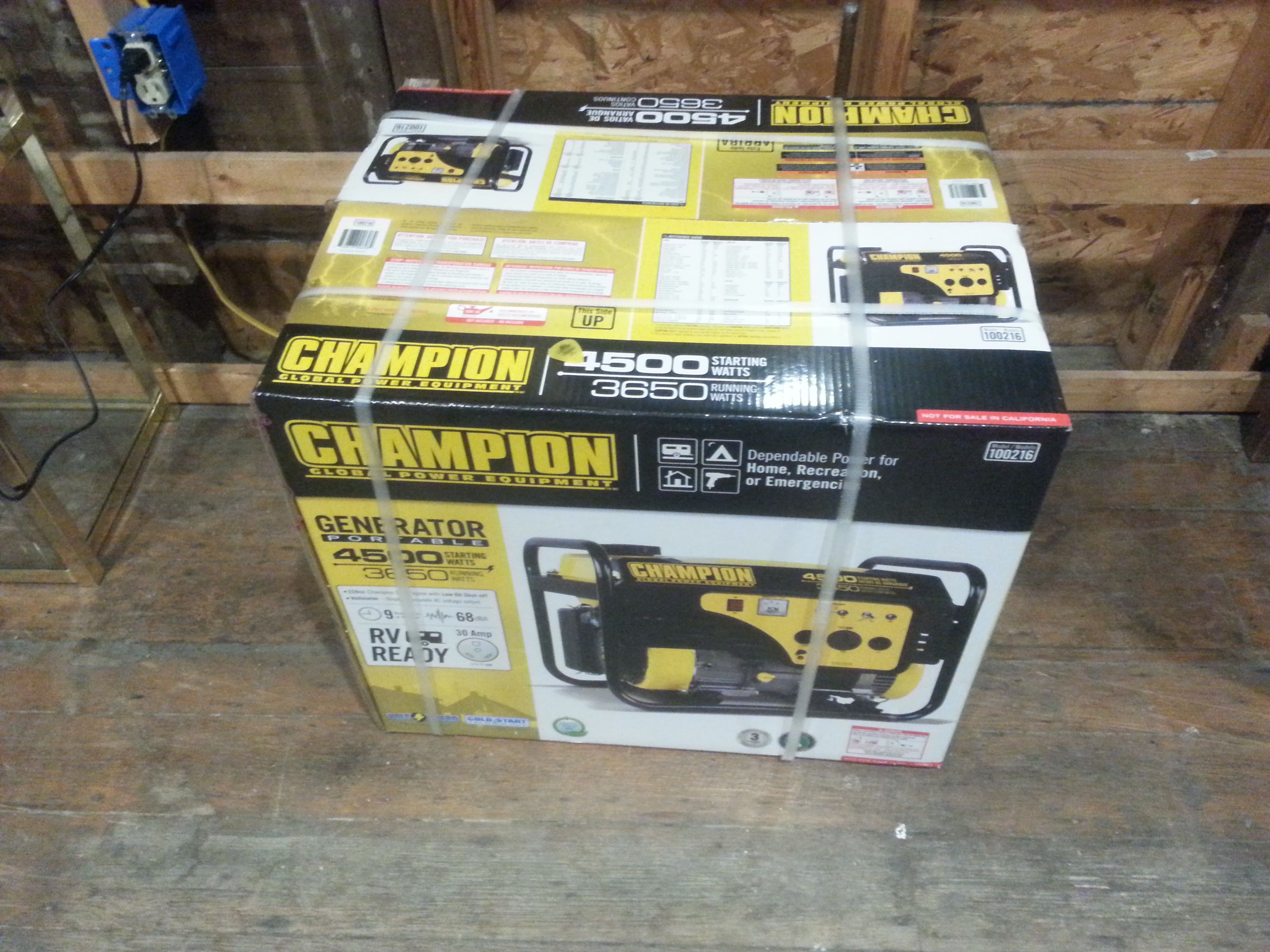 A lot of my new friends (as well as old) are joining STEEMIT. I told them all about it, and now they are telling their friends who are also joining! As a community we are the new paradigm, living the reality, it is not only better to give than receive, giving is the cure for the cancer that is inhumanity.
We're reaching out for direct involvement with you. The only way to create the Utopia we all wish for out of the diplopia that we presently create (by our inaction at best) is to cooperatively redirect our creative powers. For example if someone thinks it's a good idea for us to test the exhaust emissions of the generator before and after we reduce them to zero...HELP US GET A GAS ANALYZER! Stuff like that which is terribly obvious, we already get. We need YOUR help, even if it's just your awareness. Please understand this is heavy lifting we are doing, and we are going to continue no matter the personal cost. Your cheers of support are wonderful, and the do keep us going! Yeah, some support with utilities is needed (in fact I created the dome building network which you can join in part for self-funding), but your simply fully and accurately informing yourself is infinitely more valuable to us.
If you've read this far you have my great appreciation. I think that's it for now.
I love you all!
David Pantone