Hey there, steemit!
Hello steemians! My name is Crist Mounicou and I'm a singer from San Antonio de los Altos, Venezuela.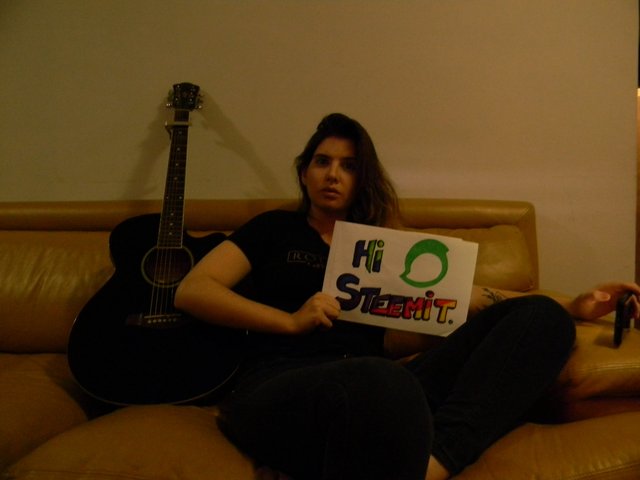 I was born in Caracas, Venezuela. I come from a big family, with a lot of brothers wich made my childhood very rocky but also VERY fun. I was the type of child who liked to do crazy stuffs with her brothers, and since we were a couple... You can imagine we got in a few troubles, since we were a lot of kids in a house with no TV.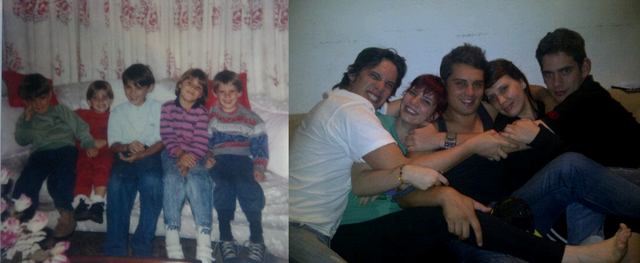 Did I forget to tell you I have a twin? Well, I do. And even tho we always shared a special bond, during our childhood we used to fight A LOT. But that changed around age 16, then our relationship became even tighter.

But it wasn't all trouble, we also liked spend a lot of time together as a family, and music was a big part of that. Around age 6 my dad used to taught us all kinds of songs, from christian songs to anything you can imagine. So singing was always there in my life from an early age.
My first experience with a band was around 17 years old and it was called "El Arca de Noé". It was a pop-rock group and it was actually pretty good. Even tho I was the youngest of the group (by far) I had a lot of fun with them. It was interesting because they obviusly taught me a lot of things about music.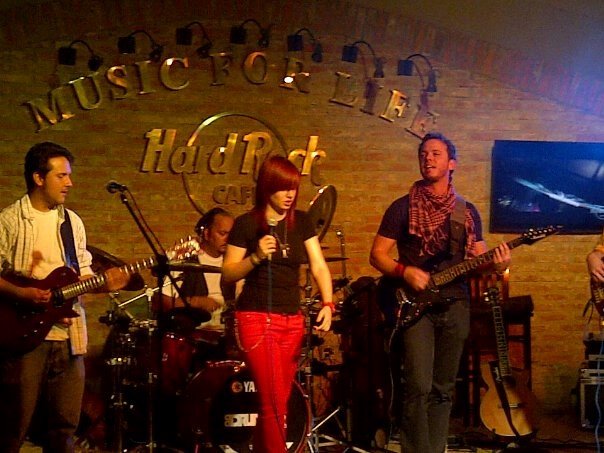 After that I joined "Everything Flows" (I think I was like 20 years old when I started there). It was kind of electronic music and it was cool because it was my first experience with music production, I learned a lot in the three years that I spend with them.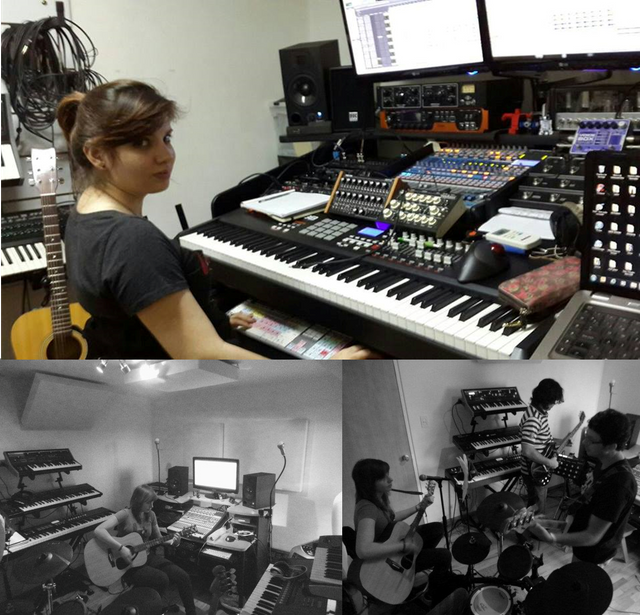 At the same time I joined Mediax, an institute in Caracas, where I studied Audiovisual Production, because I was really into music and studying music production was a little too far from my budget. It was kind of a hard time for me since I was living in Margarita and I studied in Caracas, so I traveled a lot just to get there and it was pretty exhausting. But I really loved that time because I was learning about the things that truly made me happy.
At the age of 22 I joined "Zeverla", an indie band from Caracas. I was the second vocalist for 3 years, the songs where amazing and the feeling with the rest of the members was pretty cool. I really enjoyed my time with them.

Meanwhile, I had a lot of gigs as a singer. I worked in everything you can imagine, from bars, to clubs and private partys.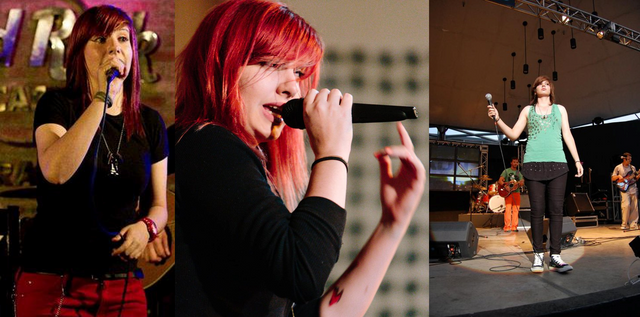 Thats when I met my girlfriend, Angela.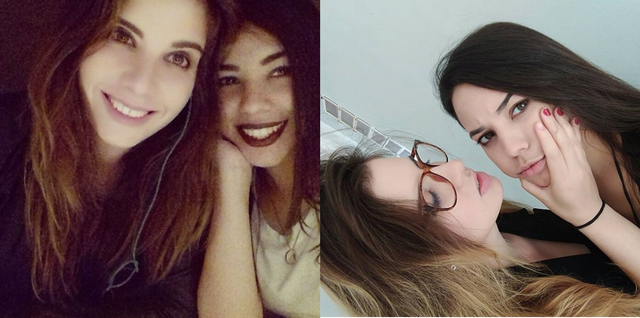 Six years ago, we used to sing in "Club Monte Claro", we became good friends and we've worked a lot together since. Time passed and we fell in love, we've been together the last three years and moved to an appartment in San Antonio :)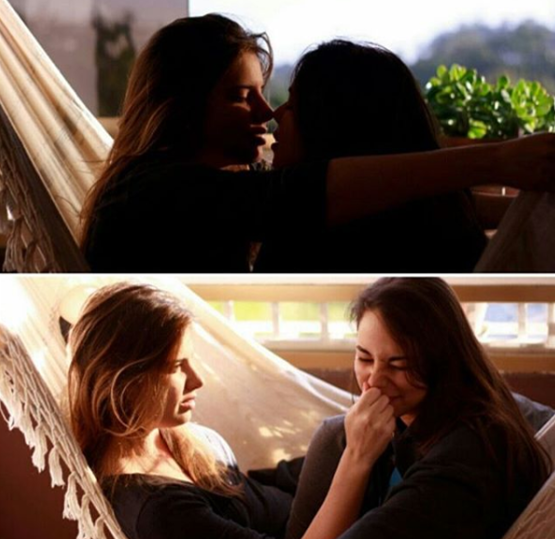 A couple years ago I got in dubbing class with Renzo Jimenez, a Venezuelan voice actor who is mostly known for his role as Squidward Q. Tentacles. He offered me a job in his dubbing studio as an audio editor. That was my first experience with dubbing and I started learning how to use protools. Later on I got a job in VC Multichannel where I met my good friend Moises from @amg.soundesign. At that time we both worked in VC Multichannel in Caracas and lived in San Antonio de los Altos. And since it was kind of a long ride from point A to point B we became close.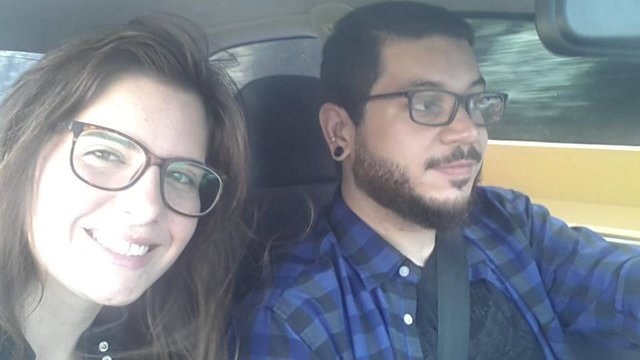 The time passed and he started working with @Funkmedia as their sound engineer. They wanted some chorist for one of their first steemit productions along side with @bicicleta. That was the first time I collaborated with them, and since we liked the ressult, we've been working a lot after that (wait for it, we have a few good things on the way).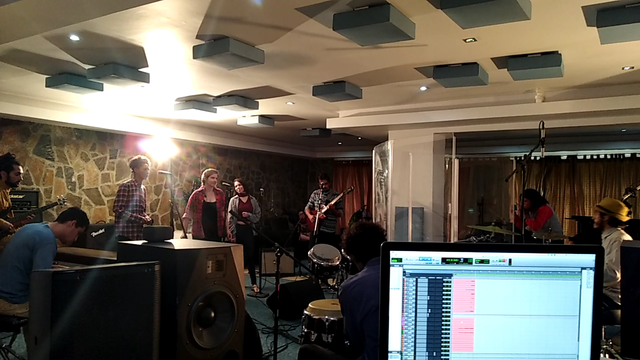 They used to talk a lot about steemit and how this is a great place to share art with a lot of good fellas... So, here I am! And i really look forward to meeting you all and have a lot of fun with you! :)