Hi Steemians,😀
  My name is Weerawin, as the nickname called 'Win'. I'm originally from Thai but now living in Vancouver, Canada. I came to canada regarding to studying, working, and especially gaining more life experience. As everyone does, When I have work experience and have foreign education qualifications I may be able to return to a good position in Thailand. That is what my family expected. But I personally only hope that I should use the knowledge and skills that I have learned to help many disadvantaged people in Thailand to live better in the future That is my highest aspiration.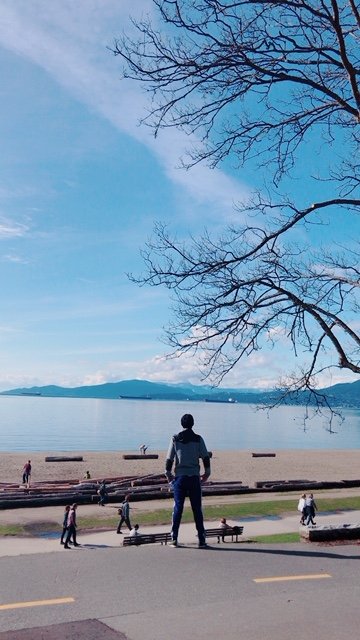 This is my first post written in English. So I apologize for language skills. But I wish to share all friend to know how I felt when I lived abroad Especially about food.  I want to share how much I think of my grandmother's recipes.
My grandmother's cooking recipe is unique. She can make basic Thai food like Pad Thai, where you can't to eat even in Thailand itself.  she has her own formula specializing the traditional formula of the past Which is very delicious for me. When I miss her, I will make my own food by trying to use her recipe and use ingredients that I can find here, which is not bad.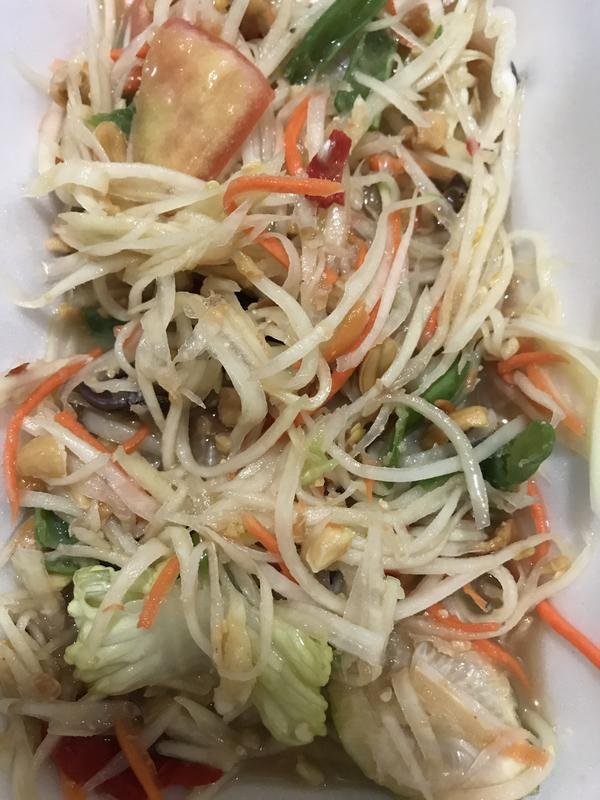 My Papaya Salad.. bad apperance but taste is good... 
Next post I will share the food that I made using Grandma's recipe. If any friends are interested in trying it, I will be very happy. 
Thank you so much for reading..
 
                                                                       every day is a good day..😀

                                              Don't worry about things that have already passed.  
                                       Because that thing has fully    and completely fulfilled itself.. 
Hope you guys happy every day 😀