Presenting myself and this new profile.
Hi everyone! It´s great to be on Steemit and have the opportunity to grow together with this wonderful community.
This blog is named Christ-Is-All because we want this to be solely Christ-centered, where each of us can share and learn together more about our Savior and The One who sustains all things by His mighty power and sovereignty.
I will post regularly short Bible teachings and thoughts, sometimes not so short maybe, but all to the glory of God and with a desire to renew our minds by the Word of God and build our lives around Him and allow Him to fulfill His plans for us, in us and through us.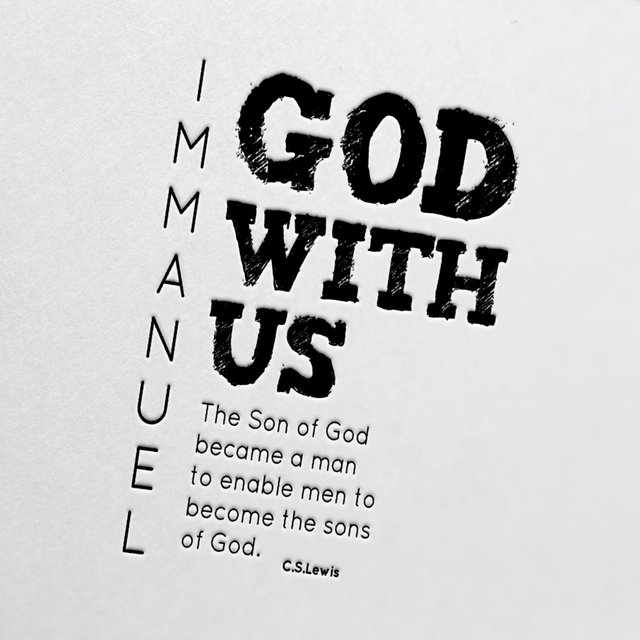 I will mostly post in English, but sometimes in Spanish too.
If I think of a Bible verse that inspired this desire to create the blog, undoubtedly my mind goes to this verse:
Colossians 1:16,17
"For in him all things were created: things in heaven and on earth, visible and invisible, whether thrones or powers or rulers or authorities; all things have been created through him and for him. He is before all things, and in him, all things hold together. "
It amazes me every time I read it and it also reminds me how small and defenseless we are and how full of grace is He. One cannot just think about it and not be impacted in a good way, in a way that takes us to where we belong, to the total dependency of the Father, through the merits of Christ, in the power of the Holy Spirit.
Thank you all for being part of this, hope we will have a great time of learning together and all the glory be to Him and Him alone.
Tiby