It's time to speak up. I'm mad as hell and I can't take it anymore. GIVE UP attaching my good name to all kind of new new-age stuff. I will sue you and win $500.000. I did it before... look it up.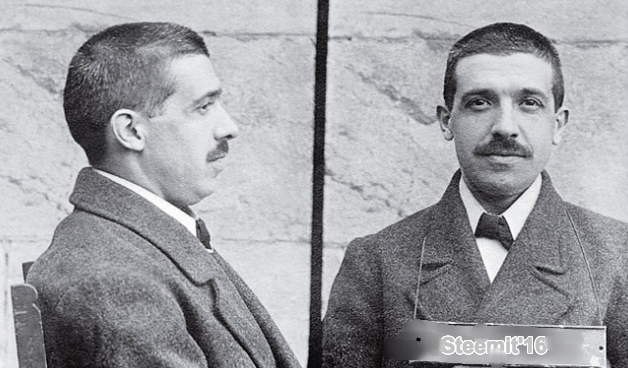 My name is Charles Ponzi, born on March 3, 1882. Born and raised in Lugo, Italy.

Listen up you amateurs, my money-making scheme got nothing to do with what I was doing in the early 1920's. I promised clients a 50% profit within 45 days or a 100% profit within 90 days.
I used an arbitrage method where postal reply coupons were involved.
I robbed Peter to pay Paul so to say.
I didn't even invented the scheme but bears my name because I was playing it like a boss...

I cashed in $20 million.
In today's federal reserve notes the equivalent of far over $250 million ... what about that eh... 
But listen up...
I was funnelling all the money through some kind of pyramid to the very top... YES >>> ME.
Now tell me, how can all these modern crypto currencies, like BitCoin and also STEEMIT be a Ponzi scheme?
It's totally and utter impossible!
There is NOT a single beneficiary on the top.
There is not even a pyramid in place.  
These systems treat everybody equally, is that so hard to understand?
Everybody is able to rob everybody... lmfao.  
For it to be a Ponzi, the developers of all this high tech fun should have consulted me.
With today's tools at hand, I would have pulled off my scam in under 2 weeks instead of over a year.
With the help of some Russian hackers, I would have stayed out of jail as well... 
Nowadays, I would admire guys like M. Karpelès (Boss) and maybe P. Potter (Apprentice).
Together we would have formed a dream team, far better than "Oceans xx". 
Catch me if you can...  So long suckers!
Charles. 
PS. Feel free to follow me, more crime reports coming up.