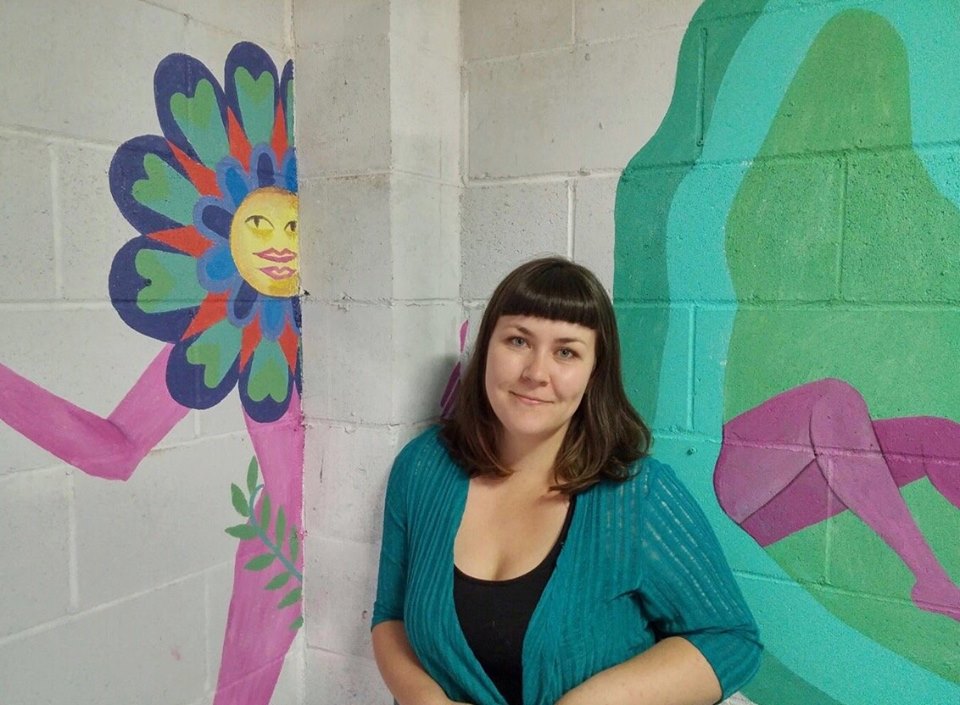 My name is Caitlin McDonagh, and I'm a visual artist and illustrator living in Montreal, Quebec. I create intricate, illustrative acrylagouache paintings that are full of vibrant colors, lots of patterns and all sorts of mysterious creatures. Inspired by folklore, storytelling, history and various real and unreal sources, I'm explore the blurring line between Human Life and Nature.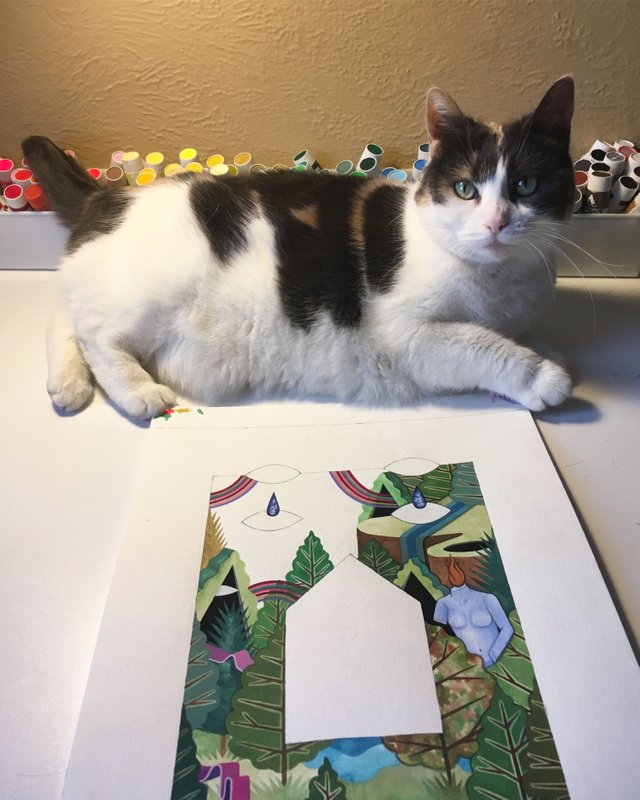 My studio is in my home, which means that I spend lots of hours with my cats, coffee and podcasts. Here is a view of my work space (above) and a piece from my current series in the works "In These Places" which will be exhibited later this month in British Columbia, Canada. I'm very excited to share my work with you all, looks into my progress and materials and what I'm up to in my studio.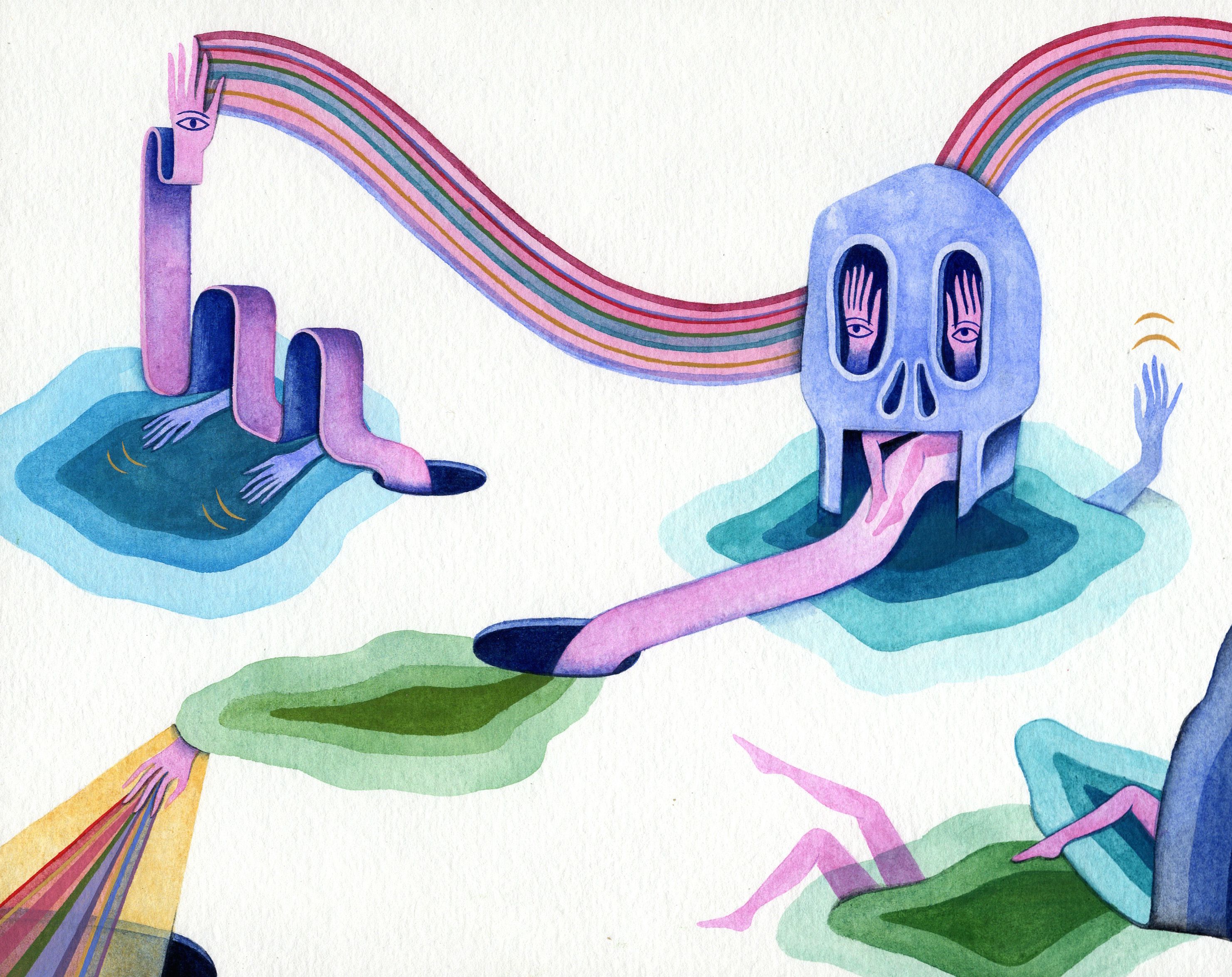 Best wishes and happy new year!
Caitlin.