Hello, my name is Travis Uhrig. I am the lead organizer for the San Francisco Bitcoin Social meetup group, the second largest bitcoin meetup group in the world (http://bitcoin.meetup.com). Here is a picture of me.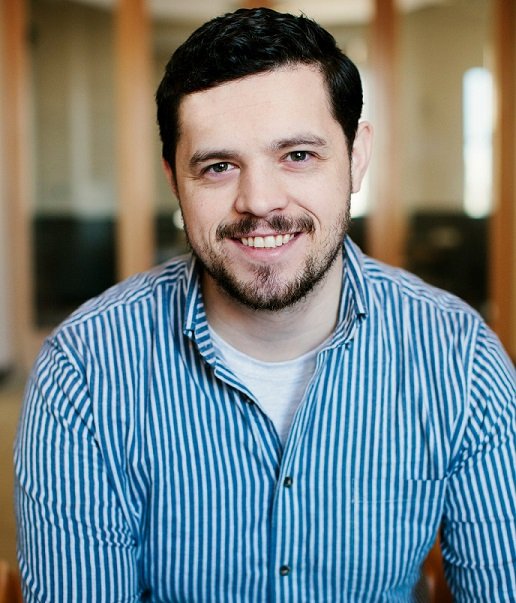 A lot happens to pull an event off, which wouldn't be possible without my co-organizers Thomas (you probably know him as Madbitcoins https://steemit.com/@madbitcoins), Damian, and of course Isabelle. The meetup group is as amazing as it is thanks entirely to Paige and Isabelle, the previous lead organizers who ran it for years. Our community definitely owes them a great debt of gratitude. Here is an awesome photo of them I found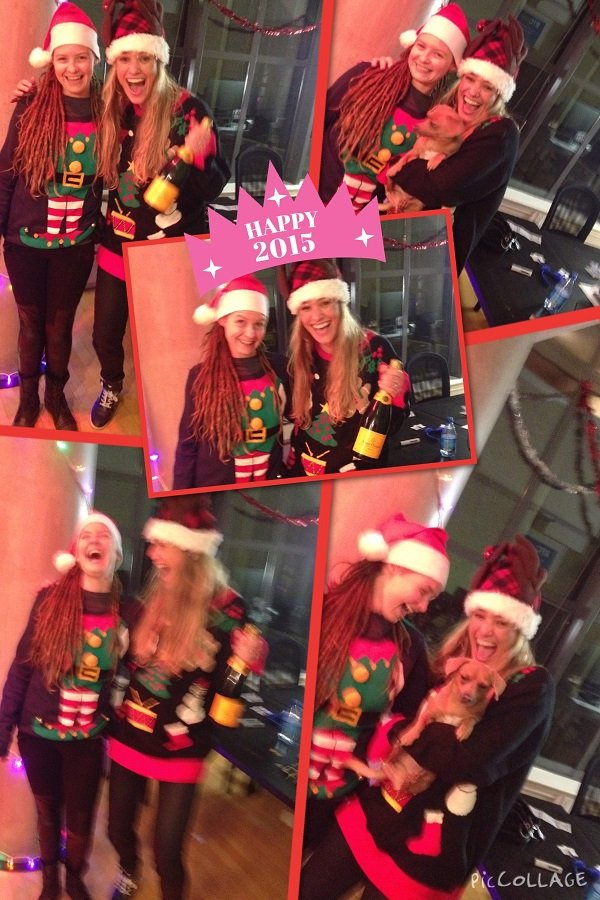 That's a great photo, the world is a better place because of it. There is even a puppy.
You can see more picture like this one, and check out planned events, on our meetup and/or facebook pages
http://www.meetup.com/San-Francisco-Bitcoin-Social/
https://www.facebook.com/SanFranciscoBitcoin/
      I think bitcoin is awesome, and my involvement has extended in the past to moderating the The BitPanel several times as well, a monthly panel discussion with big names in the blockchain space covering a wide range of topics. Here is another picture, also about the thing I am just now talking about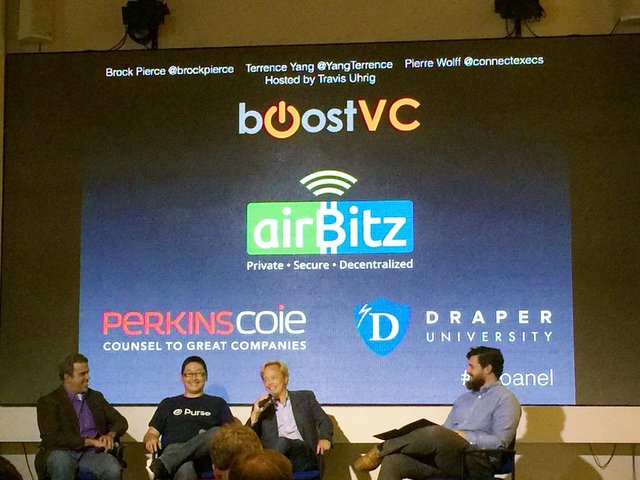 I had a beard then. #noregrets #thisphotoneedspuppies
      When I'm not thinking about bitcoin or working on an event, I like to spend time at my job working at an environmental foundation. I've noticed they also really like it when I show up, so it's a good thing I really enjoy the work we do there.
Why am I here, writing this introduction? Great question Timmy; it's because I have a question for you, the users of Steemit:
Do you think this community includes a fair number of people who are new to this whole 'digital money' thing, having been introduced to it through Steem first? Are you curious about the larger world of digital currency, like bitcoin, or any of the other things you can do with the blockchain?
      In my role with the bitcoin community I always enjoy meeting new people in this space, endlessly fascinated by all the various different ways they stumble across it. And since one of the main things that I originally liked about the bitcoin world was how friendly everyone was, I'd like to continue that here. To everyone here who stumbled on this deep rabbit hole of technical jargon and new ideas, welcome to the cryptocurrency community. We have beer and offer emotional counseling whenever the price drops. It can get wild, so buckle up. Thankfully the simple truth is you don't need to know how complicated things like mining work, or who the CEO of Bitcoin is, to get started (Hint: It's me. No seriously.)
      The community is also everywhere. Not only is this is a global technology, groups like ours generally live stream the events. For everyone who does happen to live in the SF Bay area, let me show you around a bit. Here is a photo from a recent party we had celebrating an event in bitcoin known as "The Halvening"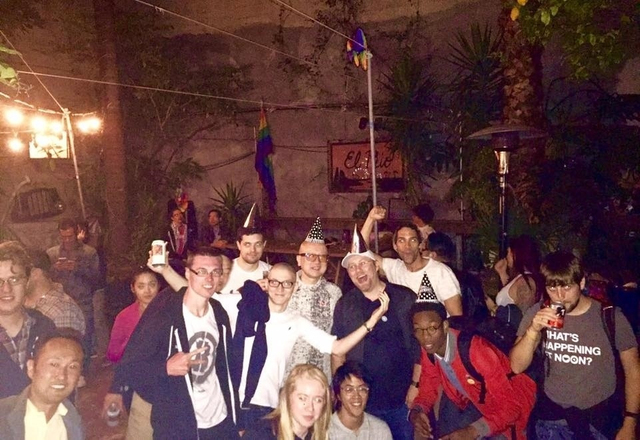 Gosh, what a fun looking group of people. Buncha weirdos.
      This was the second time The Halvening has occurred, and it's something that happens in bitcoin only once every 4 years. Wow. The Halvening is when the amount of bitcoin awarded to people who help secure transactions (this is a part of that bitcoin mining thing I mentioned) is cut in half. Why? Because bitcoin is designed to have a limited total supply one day, which means it has to taper off over time. It's also a great excuse to wear party hats and have a drink with friends.
We have 2-3 events like this a month. Here is the breakdown:
On the second Thursday of each month we all go to a bar called El Rio in San Francisco and just hang out. There is no agenda or speaker list, just a bar tab paid by our sponsor (shout out to coinbase!) that usually lasts long enough for everyone to get a few drinks for free. El Rio is a fantastic place, and it's where the photo above was taken. It has lots of room out back for when we draw a crowd, and sometimes they also have a grill going. For the times that they don't have it fired up, just remember that El Rio located on Mission street. Mmmm, Mission burritos. This is a great event for:

Making friends
Drinking. First few beers are free, till the bar tab runs out.
Asking people complicated bitcoin questions or discussing crazy hypotheticals
Buying or selling bitcoin peer-to-peer with people who show up
Burritos

Towards the end of the month we host our main big speaker event. We try our best to aim for the last Tuesday of the month, but this date is subject to speaker and location scheduling and can move. We will always have the exact date announced on our meetup and facebook page a few week before the event, to give people time to figure out their schedules. This is a great event for:

People who don't live in the San Francisco bay area: We live stream the event! Check out the description on the events meetup page when it happens for a link to the video.
Hearing a really cool speaker talk about their project
Learning a bunch of new things
Giving a Lightning Talk. Anyone who wants gets 1 minute to talk about anything they like. Ideally it's digital currency related, but that is not a rule and historically these have gone far off subject before. The only real restriction is the amount of time you have.
Free beer
Free food. We switch between pizza or catering with something like mexican or vietnamese, depending on if Mercury is in retrograded and my mood.
The best mingling in all of bitcoin. After the event people stick around and chat about everything going on.

The third monthly event is something new we are doing called the BitMob, or bitcoin flashmob. The idea is we pick a local merchant who accepts bitcoin and all show up the same day to spend and try it out. We aim for sometime in the middle of the month for this one. This event is great event for:

Members who are new to bitcoin. You can see hands-on how point of sale spending is like, and we help set up phone wallets, etc.
Free money: we give out some bitcoin as prizes during the event for people to spend
Local merchants who are curious about accepting bitcoin. Best way to try it out is with a group of people who are very understanding about any awkward first time learning curve issues
Depending on the venue, getting dinner or drinks with some knew friends
      Now that you know who we are, and who I am, I will pause my introduction here. As an unabashed self proclaimed bitcoin expert (ie. I'm obsessed), my hope is to see what the interest is like here after this post. If there is a good response, I would like to follow this up with resources like Q&A sessions or anything else that people think might be helpful. The goal will be things more interactive and useful for answering questions than yet another cookie cutter guide. What about this new space confuses you the most? What are people curious to learn about, and what personally attracts you to this technology?
      One thing that is definitely happening is I'll be posting from Outsidelands with my friend @madbitcoins this weekend. I'm looking forward to see what happens here next!