Hi Steemit! I'm Brian from Arizona. I'm into sports, traveling, having fun, and computers. Here are some pictures and a short video (2 Minute Video)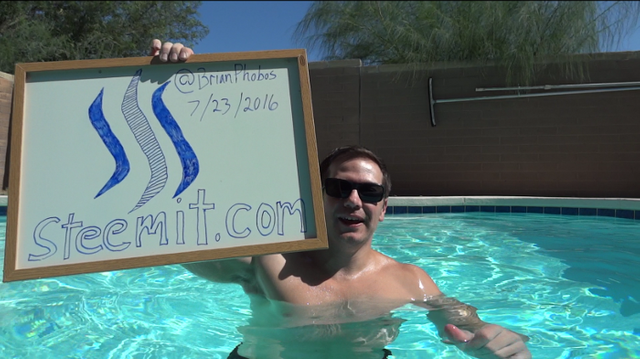 Here is a short video of me introducing myself.  (2 Minute Video)  Then I want to share some travel pictures with you and a little bit more about myself!  
I have always been into adventures and having fun!  Sometimes especially on Halloween I get kind of reckless.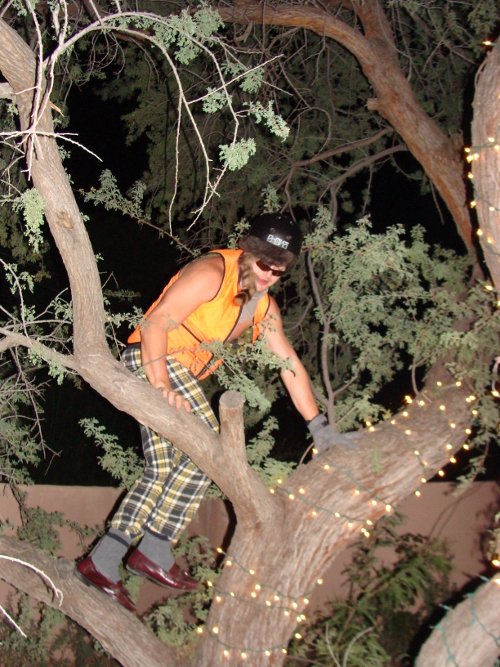 I would say that I like to live on the edge.  One of my passions is to jump off cliffs.  It is a huge thrill to me.  I always check the water depth first.  You have to know your limits when jumping.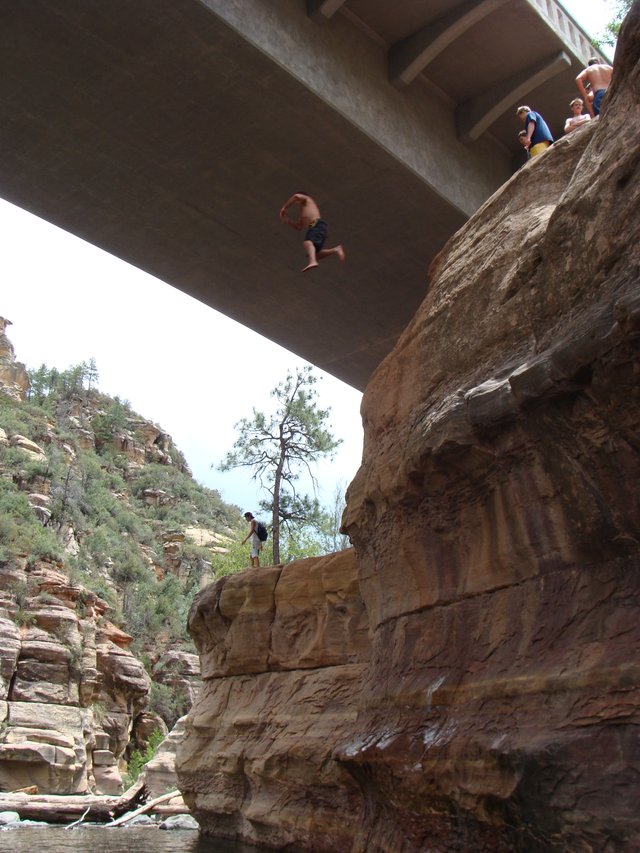 This is a picture of me in Sedona, Arizona where that cliff is.  The area is beautiful and there is a lot of hiking, camping, rock climbing, and mountain biking that you can do there!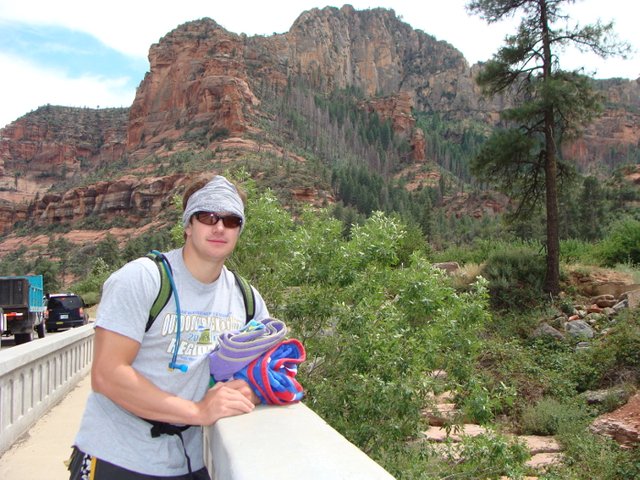 Arizona has a lot to offer in the way of adventures and hiking. Up near the Grand Canyon is a special place called Havasupai Falls.  It is hard to believe it is even real once you get down there.  But getting down there isn't so easy.  You have about an 8 mile hike to get there.  There are no roads but you can ride a mule or take a helicopter.  This is a picture of me with my pack and camera equipment getting ready for the hike!  It was brutal!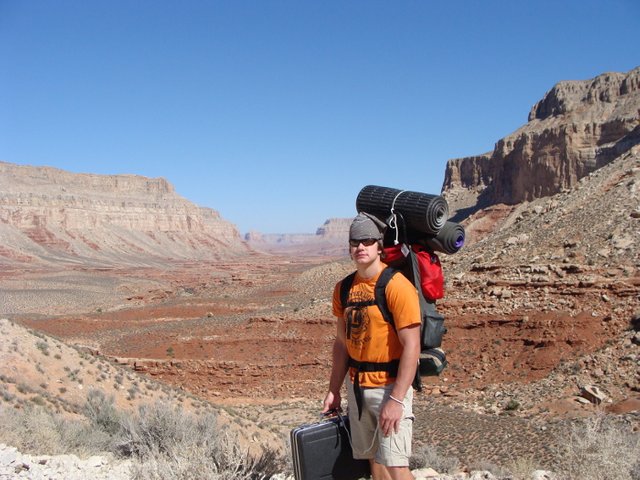 Once you get down there one of the first waterfalls you come to is Havasu Falls.  In the broad daylight it is pretty unreal.  I took this picture when it was getting slightly dark. 
 
The next waterfall on the stop is Moonie Falls.  It is 200 Foot high!  The power of the water when you get close to it is unbelievable!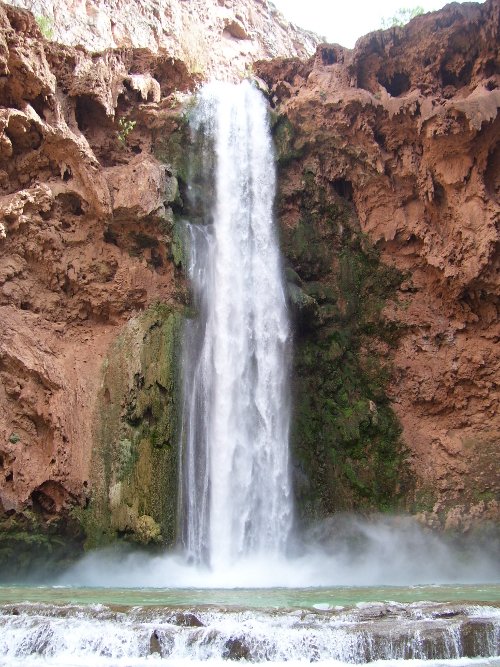 In this picture I was standing at the top of Beaver Falls with my camera equipment!  I know it is hard to believe the water is that blue.  The pictures don't do it justice.  You have to see it for yourself.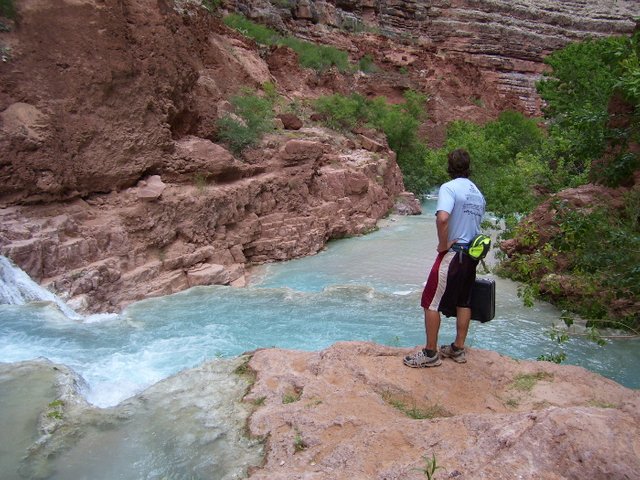 I also like to travel outside of Arizona.  Here are a few pictures from my trip to Hawaii.  Hawaii is paradise and nothing short of it!  I loved it so much!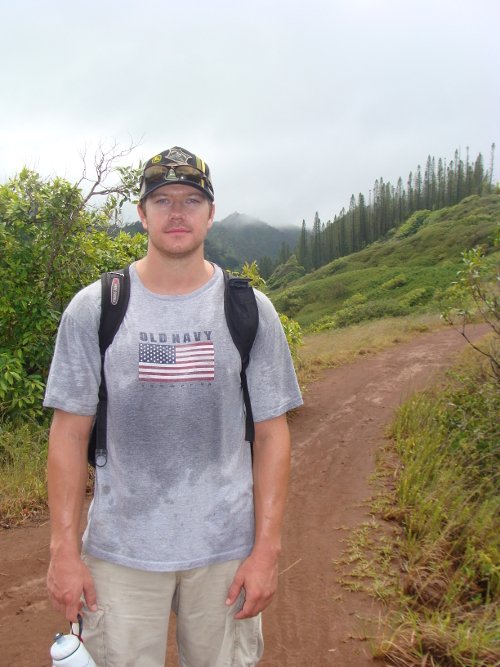 There were some amazing but scary hikes in Hawaii!  I actually felt like I might die a couple of times if I would slip. The wind was blowing real hard and I felt like I was going to get blown off the side of the mountain!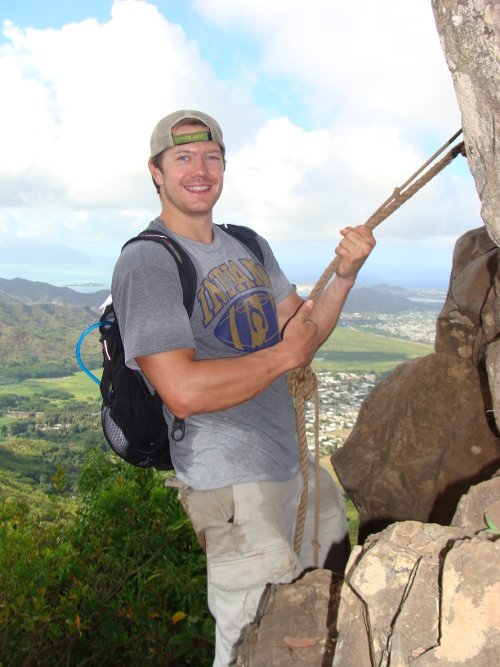 The beaches were amazing and my favorite one was Lanikai Beach.  I rented a Kayak and paddled out to those little islands.  There were sea turtles swimming around.  It was amazing!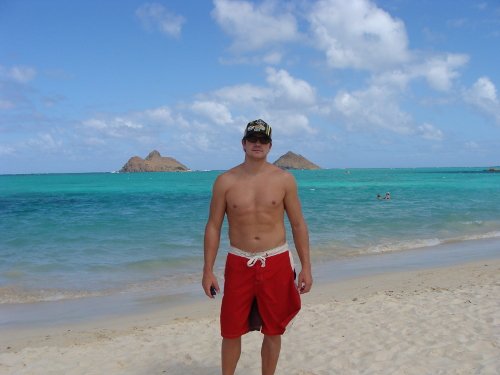 I have many more trips I want to share with you guys and ultimately I want to see your travel pictures as well!  I have been wanting to do more traveling and I'm hoping that Steemit can help me travel the world and not be so locked down anymore!  I'm so happy to be on Steemit it is hard to hold back my excitement.  I want to give a big shout out to @ned @dan @steemed @berniesanders @smooth @dantheman @rainman @itsascam @summon @steemptly
#introduceyourself #steem #steemit #mining #bitcoin   #introduction