Hello, yes you, who is reading this text, prepare for an experience of a man losing his innocence as a child, his name is Brayan, if "Brayan", name of ñero popularly said. But it is only a name, right? , he is 17 years old, but his mental capacity appreciates of 22 years, according to the judgment of him, maybe it can be like that, maybe, I do not know; They say that he likes the color black, it is true, because I have seen that you normally wear this color, his sign is Leo, if that sign that roars of self-centeredness, but that encompasses a generosity with every being that shows affection. He has 3 sisters, he lives with his parents, her tastes depend especially on the uncommon, he does not follow the masses at all, he is from Colombia.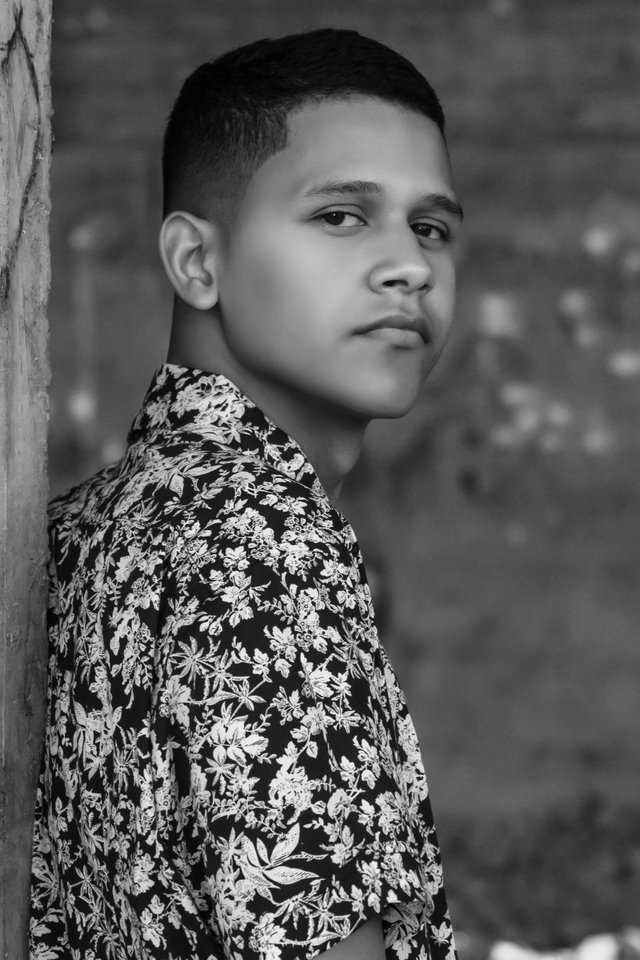 He likes to be affectionate, but to a small extent, he likes philosophy, especially Plato's, for his so-called Reminiscence.
I hope this human don't bore you with this biography.
---
Hola,sí sí tú,él que esta leyendo este texto,prepárate para una experiencia de un hombre perdiendo su inocencia de niño,su nombre es Brayan,si "Brayan " , nombre de ñero popularmente dicho.Pero solo es un nombre ¿no? , él tiene 17 años pero su capacidad mental aprecia de 22 años, según el juicio de él, quizás pueda ser así, talvez, no sé; Dicen que le gusta el color negro, es cierto, pues he visto que viste normalmente de este color, su signo es Leo, si ese signo que ruge de egocentrismo, pero que abarca una generosidad con cada ser que demuestre afecto. Tiene 3 hermanas, vive con sus padres, sus gustos dependen especialmente de lo no común, para nada sigue a las masas.
Le gusta ser cariñoso,pero a corta medida, le gusta la filosofia, especialmente la de Platon, por su llamada Reminiscencia, en fin.
Espero este ser humano no te aburre con la biografía que escuche yo. A mi me agrado.
Thanks for reading this. / Gracias por leer.