An introduction to me, Bert
So here we go, welcome to my introduction, Bert here.
After much deliberation, research, typing questions into google, learning about crypto and general faffing about it has become glaringly obvious that I am a noob on steemit so bear with me. (pun intended, how about that crypto market today?)


If you could describe me, i'm a bit of a jack of all trades - master of none and therefore i'm not sure what direction I want to take this profile in.
I do know however that I want to write some blogs and maybe make some videos. Prepare yourself and try not to fall asleep or bang your head against a wall as I talk about my life and what has driven me to Steemit instead of facebookit.
So, although I lead a relatively interesting life, i've never really documented anything online. There's several reasons for this, i'm not a huge fan of the way that instagram, twitter and facebook create incubators for narcissism and self obsession. User data collection has become a new multi billion dollar commodity and everything that you write or post on the internet can be used against you in the future.
Thinking back to my youth I am so glad that I didn't grow up in the social media age. How many peoples reputations would be ruined if Myspace had never been wiped off the face of the earth? How many dumb cringy videos would I have posted? Turn to a youth of today and commiserate them for the future embarrassment that they will endure at the hands of their present-day selves. Or you can warn them, I wonder how many 15 year old TikTok users there would be left if they knew? (look up TikTok cringe if you dare).
So getting back on track: There was always this nagging feeling I had that was the desire for self-expression. I have opinions, ideas and a vivid imagination that has never been published, I think back to the early days of a monetized youtube and wonder what could have been if i'd jumped onboard. Would I now be in a cringe compilation or could I have a million subscribers? Probably the former.
All this missed opportunity got me thinking, i've got some insight or at least entertainment to offer an audience.
As I said earlier, i'm a jack of all trades. My hobbies and interests are so numerous that I often forget some as I tell the listener (who is probably at this point regretting even asking). I like: Surfing, writing, centrism, gardening, carpentry, geopolitics, crypto, cooking, Rock, heavy metal, folk, festivals, travelling, art, fantasy, gaming, folklore, engraving, acting, pyrography, guitar, writing and recording music, video editing, coasteering, and history...... If you are still reading then thank you and congratulations on your saintly patience. Now you see my dilemma, what to specialise in?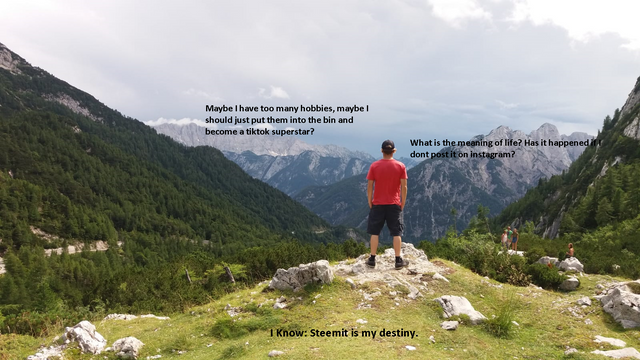 I live in a part of the United Kingdom called Cornwall, we are a peninsula in the south west. Cornwall is actually one of the most deprived parts of England – although you wouldn't think it, house prices are extortionate and there are certain towns that are the summer playgrounds of British celebrities and millionaires. The reason for this is the scenery down here, we have cliffs, beaches, caves and epic coastline. Its beautiful.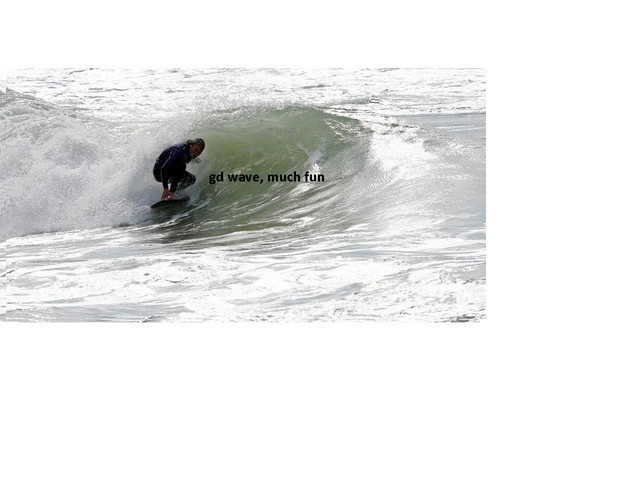 The issue is that during the summer we are swamped by tourists who all disappear during winter meaning that jobs are either too numerous or too few. In these summer months I work as a surf instructor and coasteer guide. Surf instructing can be a great earner, is rewarding and active but it is repetitive and sometimes really bloody cold.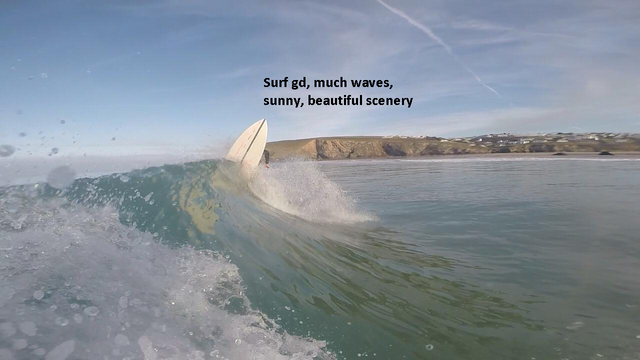 Coasteering, if you haven't heard of it, consists of touring along the coastline wearing bouyancy aids and helmets. I guide people on these trips using a bit of swimming, jumping climbing and caving to get around. On the way you get to see local wildlife like seals, crabs and fish and our highest jumps are about 10 metres!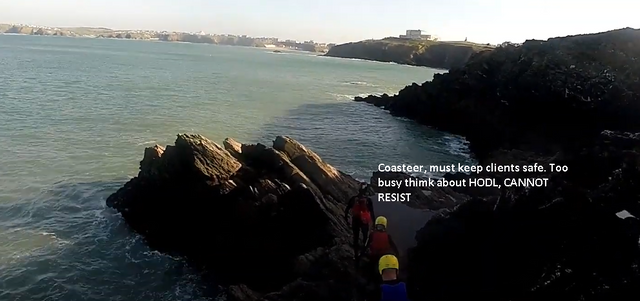 During the winter the water temperature drops to 10 or 12 celsius and the tourists stop booking. Whilst us locals get some respite from the crowds, most of us end up taking a serious hit to our finances.
This time of year i've done numerous jobs such as valeting cars, building and forestry work but i've never felt well off. It's because of all this that I am finally going to bite the bullet and begin the long, hard process of trying to make money and stand out from the crowd online.
Do you think its a possibility to create a small second income from blogging on Steemit or have I missed the boat, have I jumped on the bandwagon only to be left floundering in the mud as it speeds off into the distance?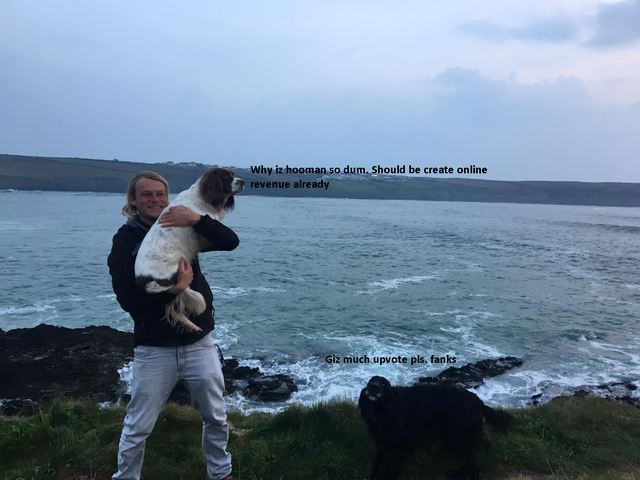 If this is the case then there's only one way to find out, if I dont begin now then i'll continue to miss everything like I have in the past. What if steemit is the next youtube or facebook? I cant wait till my small steem investment goes to the moon but I am also honoured to join your growing community whether or not that day comes. At least we will never be beholden to the zucc overlord or the wrath of the twitter gods.
Anyway thanks for reading guys. Questions, feedback, angry shouting, abuse, anything you want, just leave it in the comments. Looking forward to chatting, Bert.