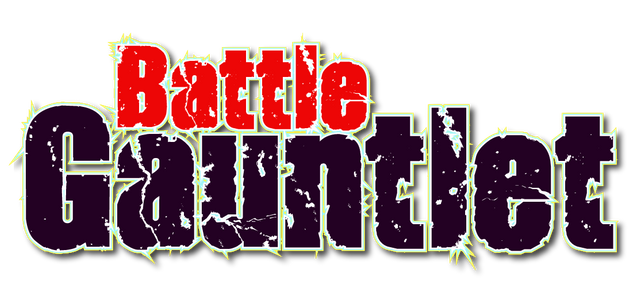 Blockchain based gaming is creating quite a stir...
From the introduction of CryptoKitties to the massive success of @SteemMonsters , we are just starting to see how powerful this brand of entertainment will be. And when we say we are just scratching the surface of what blockchain based games will become....We aren't over stating it enough!
It's not just the games either...With the blockchain, these cards become digital assets that are valued for thousands of players around the world...
The game play.
The strategy.
The excitement of winning...
All comes into play and you can see why there is a huge buzz around these games...
BattleGauntlet looks to capture the excitement of blockchain based games and create a thriving community of gamers that can buy and sell these digital assets with ease.
This will become the destination for all STEEM based games!
With BattleGauntlet's marketplace, users will be secure their digital cards for game play at a sizeable discount. And while everyone loves to save a few bucks here and there, the real benefits will be the rebates we can offer gamers...
That's right....You will get rebates for every booster pack or card you buy and sell on this platform!
Our goal is to build a one stop shop for all STEEM based games by creating an attractive and very easy to use dashboard. The user experience will be critical for BattleGauntlet to thrive and the plans are in place to make that a reality...
The Dashboard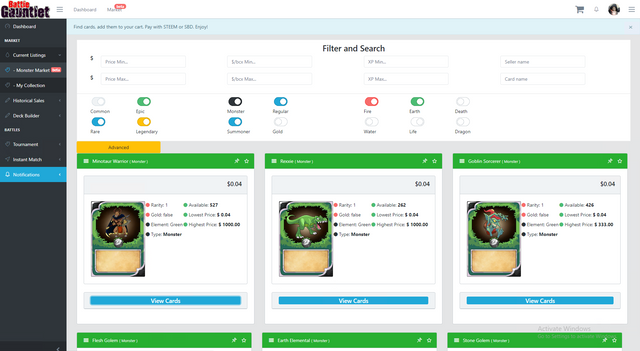 (View of the dashboard...As we progress we will have multiple assets from a wide array of games!)
Detailed Card Information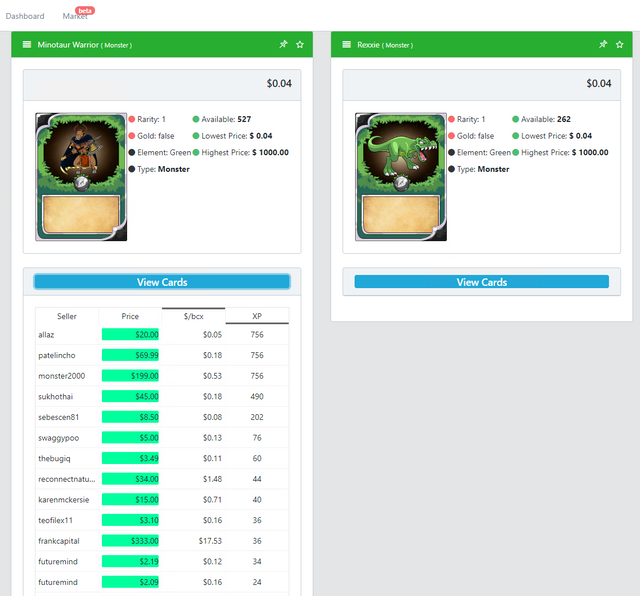 We will give you all the tools and information you need for each card you own!)
Filter Searches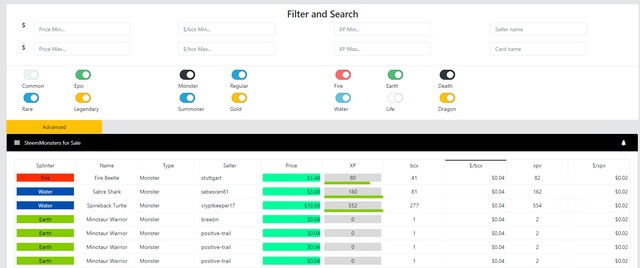 (As we continue to develop, we will add more features that allow you to filter through all the cards you own...Which allows you to make better decision and more informed purchases in our marketplace!)
And like we said...This is just scratching the surface...
The development of numerous blockchain based games are setting up for some massive potential and BattleGaunlet aims to position itself as the leader for all the excitement.
As we continue the development process, we will keep you up to date with everything that is taking place. We'll call this the early beta of BattleGauntlet :)
We've got so much to share and with your support we will create something truly unique and special for everyone on STEEM.
Stay tuned....