The Rooster and the Pearl : (A Fable of Aesop Retold by Barleycorn)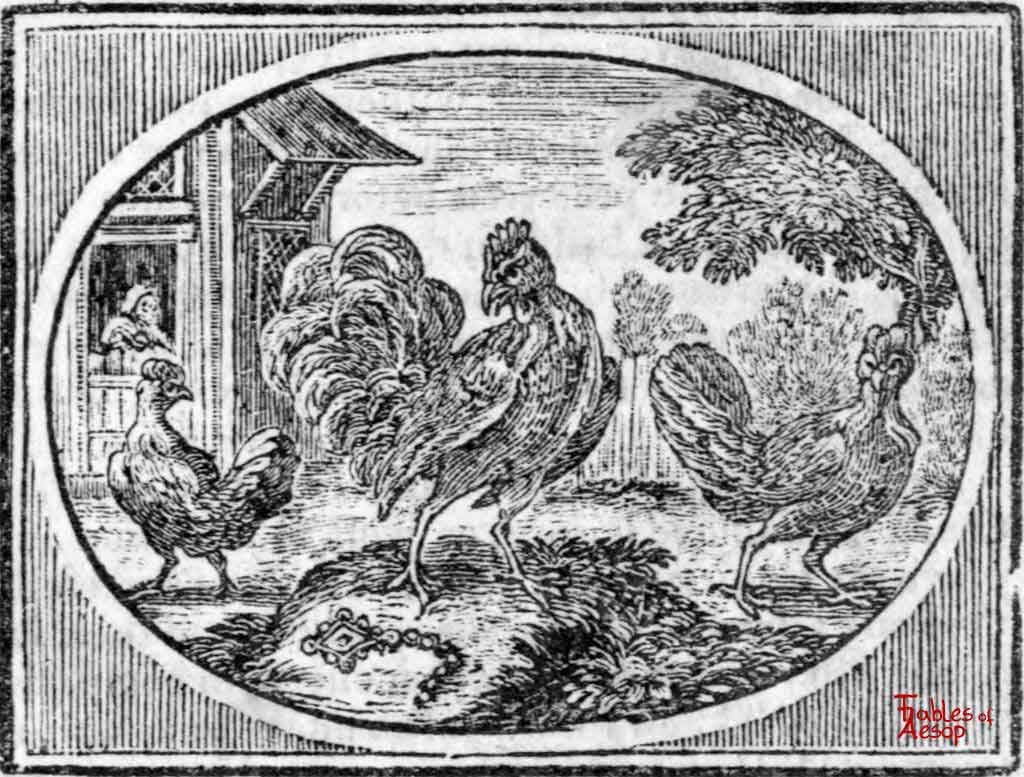 One day, a rooster was strutting in the barnyard when he spied a shiny object in a heap of straw.
He picked it up and said, "What is this?"
A swine replied, "It is a pearl. Throw it in the mud. It has no use."
"Aye", said the rooster throwing the pearl over his shoulder, "I would rather have a single barleycorn than all the pearls in the world."


Morals:


To each his own.
Don't leave your pearls among barnyard animals.
"He that's industrious in an honest calling, shall never fail of a blessing. It is the part of a wise man to prefer things necessary before matters of curiosity, ornament, or pleasure." (Townsend)
"If he asks bread, will ye give him a stone?" (Crane Poetry Visual)