Greetings to all in Steemit, my presentation.
Hello everyone in the excellent community of Steemit, which I am very pleased to allow me to be a member of you.
First I must tell you, that I am from Venezuela, a beautiful country with the largest waterfall in the world "Angel Falls", one of the longest and most extensive rivers in the world "The Orinoco River", we are big oil and gas producers natural, the country of beautiful women, more than 7 Miss Universe and 6 Miss World achieved. And of course I could not miss, I live in the land where the most transcendental man in the history of our America was born, Simón Bolívar, the only and great Liberator of 5 nations, the only man with the title of Liberator, since he did not conquer, it liberated.
Now, I can talk about me in my professional field; I am a professional in the Economy and Journalism.
I have been a graduate of Economy and Journalism for over 9 years.
Among others of my knowledge and daily applications in the labor field, it is the Internal Audit, elaborating manuals of Norms and Procedures for both public and private companies.
In my human aspect, I am very perceptive, honest, hardworking, romantic, I love life, compile step by step, moment by moment my daily stories and everything that happens to me, regardless of the degree of good or bad, since the life is one and we must value it in all its broad spectrum.
I hope to be a faithful follower of Steemit and support each of the members.
There I leave my presentation photo.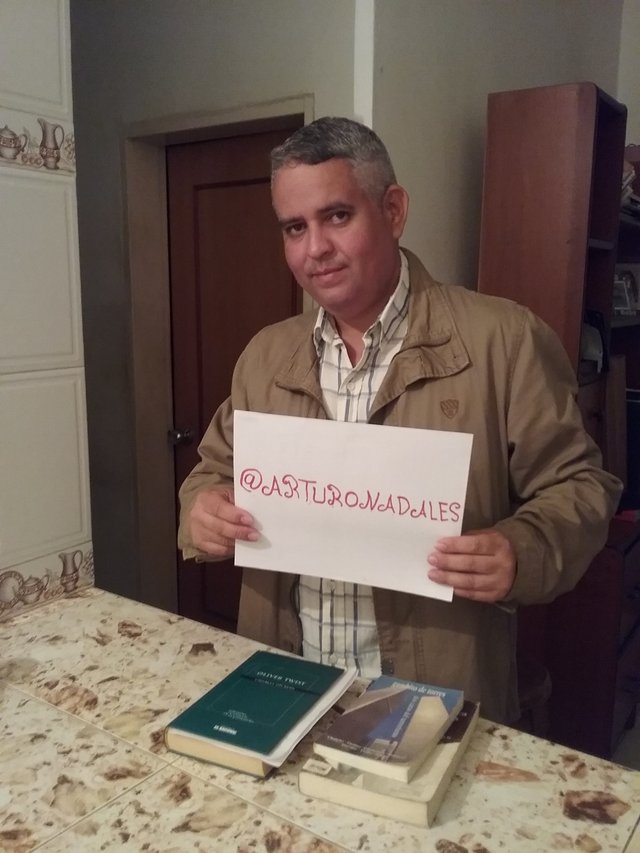 See you later, follow my account @arturonadales and immerse yourself in this beautiful world of Steemit