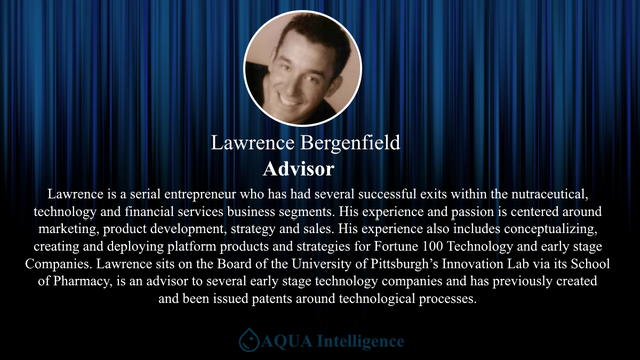 LinkedIn
Lawrence is a serial entrepreneur who has had several successful exits within the nutraceutical, technology and financial services business segments. His experience and passion is centered around marketing, product development, strategy and sales. His experience also includes conceptualizing, creating and deploying platform products and strategies for Fortune 100 Technology and early stage companies.
Lawrence sits on the Board of the University of Pittsburgh's Innovation Lab via its School
of Pharmacy, is an advisor to several early-stage technology companies and has previously created and been issued patents around technological processes.