Apparently I have failed in making an important step in the Steemit community: Introducing myself. Mistake that I'm ready to overcome right now.
Of course, as half of the world population I do love to talk about myself; in fact I tend to have long conversations inside my mind and, obviously, I have practice my Oscar speech for best script ... A LOT of times. But the truths about talking and writing about one self are quite different. Somehow, writing is much more compromising, more deep and more personal.
What to say? What to write not to look like a complete shallow human being? Oh, gawd... I heven't done anything specially important for the world even that I'd love to co-write my autorized biography alongside Bret Easton Ellis or Elizabeth Wurtzel.
Nevertheless, I'll be straight and keep it simple by just saying 7 facts about me... seven stuff top of my mind that, important or vain, are the little pieces that make me who I am. So, hello there, folks. My name is Andrea, and this is me:
1- I am a journalist. I started working when I was 18 (now I'm 29) writing about culture, art, showbiss on magazines. From there I move on into politics, presidential elections, political parties, interviewing, producing for TV, reporting, to the other extreme of the spectre of working with clients as part of a communications analysis agency.
Now I am a freelancer writer so, yes: I rarely leave my house and I'm always in front of the computer. Not that I'm complaining.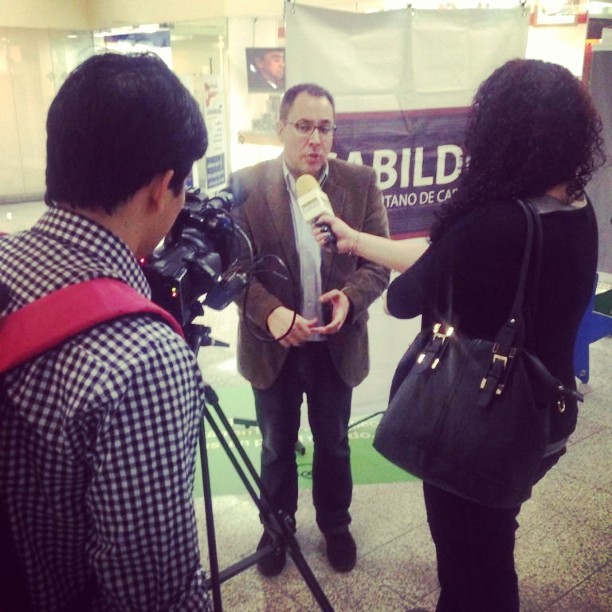 IG @andrurebolledo
2- I am Venezuelan. My birth language is spanish. If some of you like to read international news: yes, I do live in a heavily corrupted country were people are dying from hunger, there are no medicines in hospitals or drugstores, the youth is departing their homeland, and even if you're not malnourished or sick, you still don't know if you're gonna get home safe from your daily job due to our high rate of delicuency.
And because I consider myself a decent human been I, this is important for me to say, never were and never will be supporter of this thief government. Just for you to be in context, guys.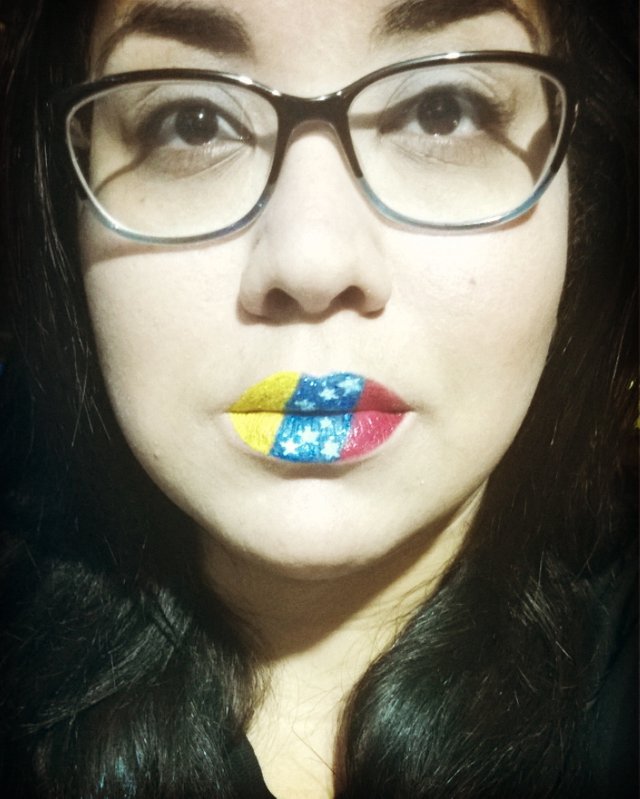 IG @andrurebolledo
3- I have a thing for make-up. And by thing I mean I LOVE MAKEUP. Not a pro but I have a few skills. What can I say, can't leave home withut a full face and stiletto nails. Agree?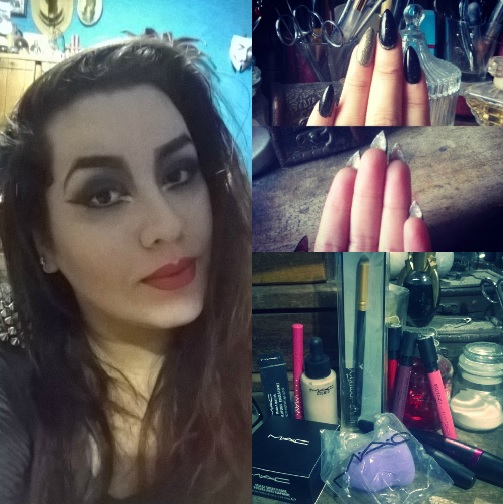 4- I do a lot of crafting. No joke, I make a lot of things: I like painting, drawing, scrapbooking, sewing, baking... Let's say I'm good with my hands and DIY projects are a weekly thing. It's relaxing so I say Iet's call it a hobbie. Also this is an advantage for my little school-aged cousings to keep their "A" grades in art class.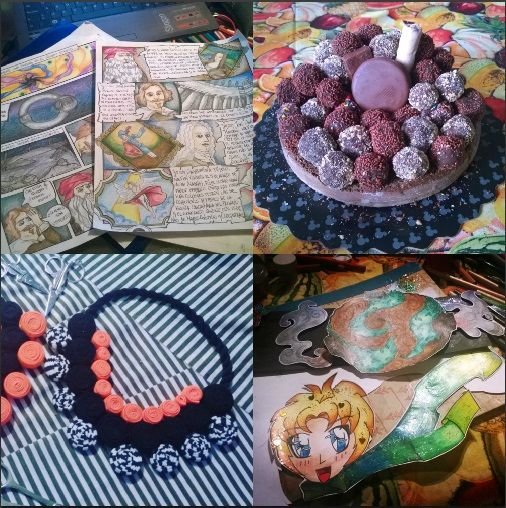 5- I consider myself a metal-head. I am a 90's kid... but a late 90's kid; so I grew up listening to new metal, wearing military boots, belts with chains and KoRn t-shirts. I don't think people knew I was a girl until I got to Uni.
Luckily or not it wasn't a "phase": I still listen to Marilyn Manson, Metallica, Rammstein and wear band shirts... only I don't wear it to work... often. And do dress an occasional skirt.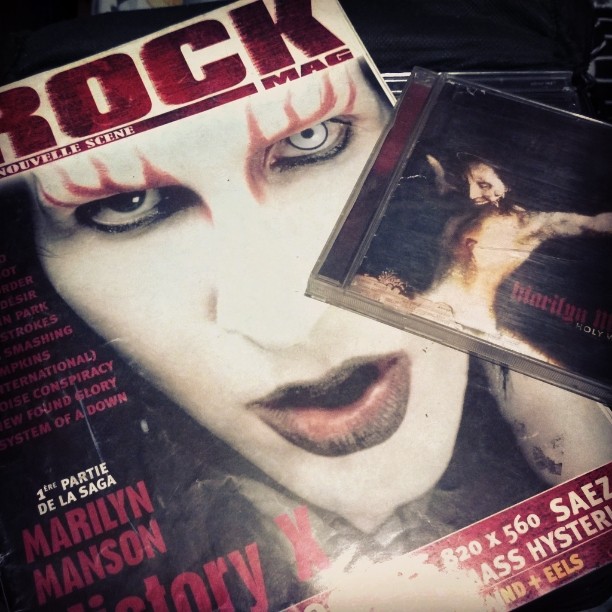 IG @andrurebolledo
6- I have a thing for skulls... don't ask me why; I just do. I have everything: shirts with skulls, dresses with skulls, leggins with skulls, rings, bracelets and necklaces with skulls, keychains with skulls, tatoos with skulls... and lastly skulls, fake ones of course but still.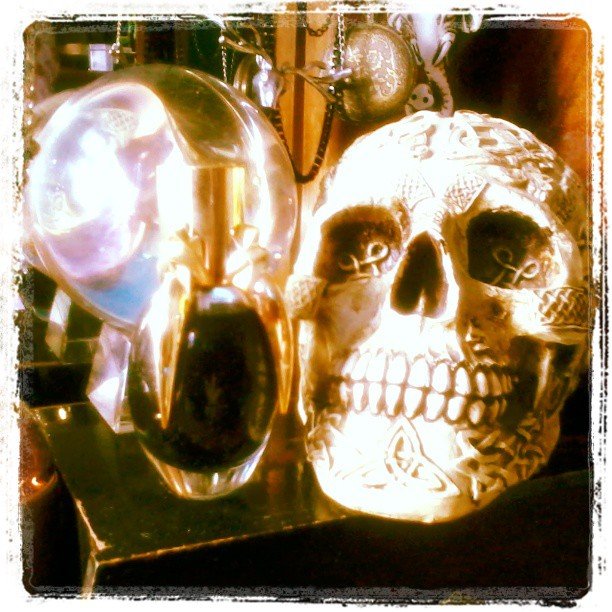 IG @andrurebolledo
7- My favorite superheroe is... isn't it obvious? BATMAN (my first post here was about Batman, actually). I think is an obsession from childhood; when other girls wanted to be Disney princesses I was Batman, not Batgirl or Batwoman... just Batman.
The best one is Michael Keaton, my favorite movie is Burton's Batman Returns, I still liked Val Kilmer's version and I'm inlove with Affleck's Batman... but I hate Christian Bale's BTW. Sorry not sorry.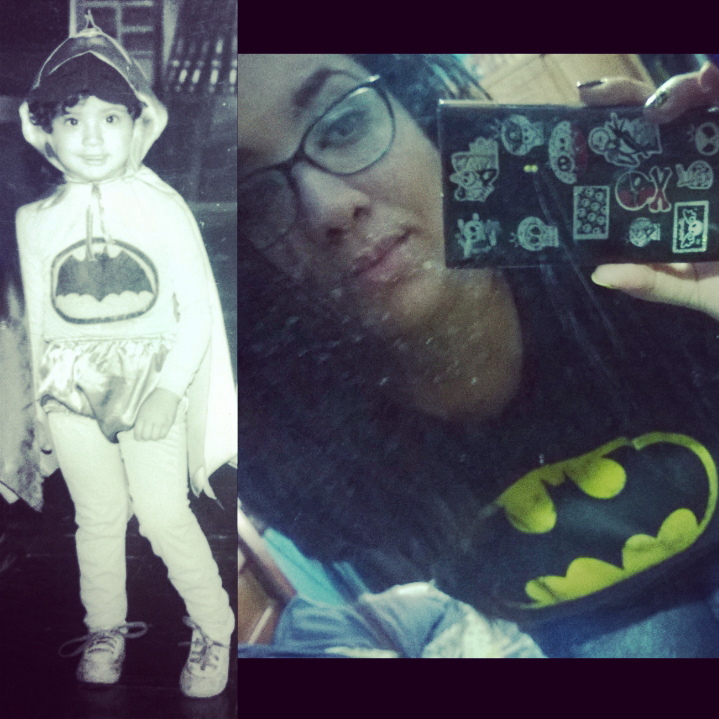 IG @andrurebolledo
There's still too many thing I could say about myself, like my favorite movie... wich is Forrest Gump (ah!, you tought I was gonna say something dark like The Crow of Nightmare Before Christmas, right?). But this list it's getting annoyingly long. You are very welcome to follow me on Instagram to verify these and other facts (this is a desperate attempt to get followers, see?).
Finally, hope to make some friends around here and, specially, I wish you like my posts. See you soon! Looking forward to write often!