Hi everyone, my name is Atom and I've been watching my best friend spend a lot of time on steemit these past few weeks and I wanted to get started myself.
He just left the house and drove away so I invited a few neighbors over to sign up and for our first steemit meetup.
This is my neighbor Luis and he is really good online.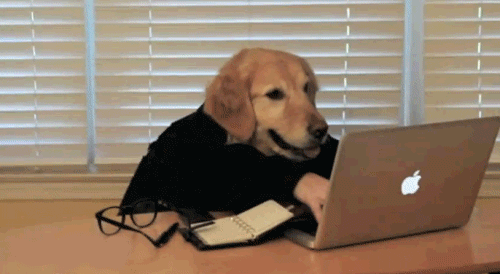 This is Ginger and she is good with graphics and designed my intro sign.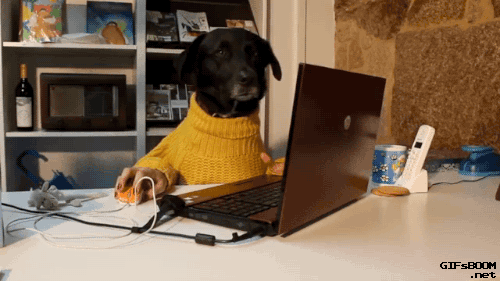 And Alley the cat wanted in on the action and boy can he type: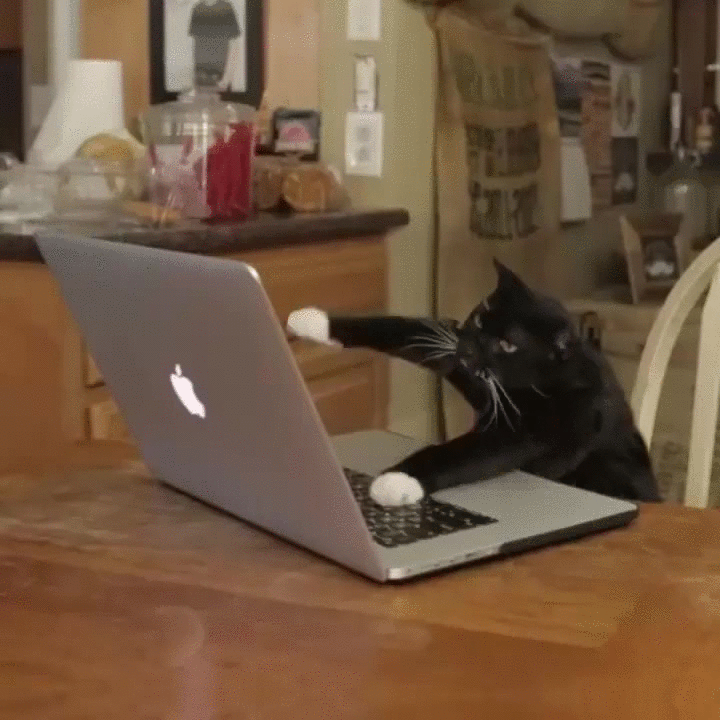 Our first plan of action was to introduce myself and see if there are any dog lovers out there. Just maybe I can transfer any proceeds to my best friend so he can buy me more toys and treats. :) I LOVE TREATS!
A little about myself
I'm a pure white Miniature Schnauzer. I know most Schnauzers are gray but they bred all the gray out and here I am :)
The main problem with being all white is that it shows all the dirt. I can't get away with anything! Just this morning I went out to the vegetable garden to get me a cucumber (Oh I love vegetables) and when I came back my best friend knew that I was in the garden. Dang, I was found out again! I wish I was gray like the other Schnauzers :/
Well I was born just last year on August 8th, 2015 in a house that breeds dogs like me for money. I guess my breed does well because we're so cute. ;) lol
See. This is me last October in my new home.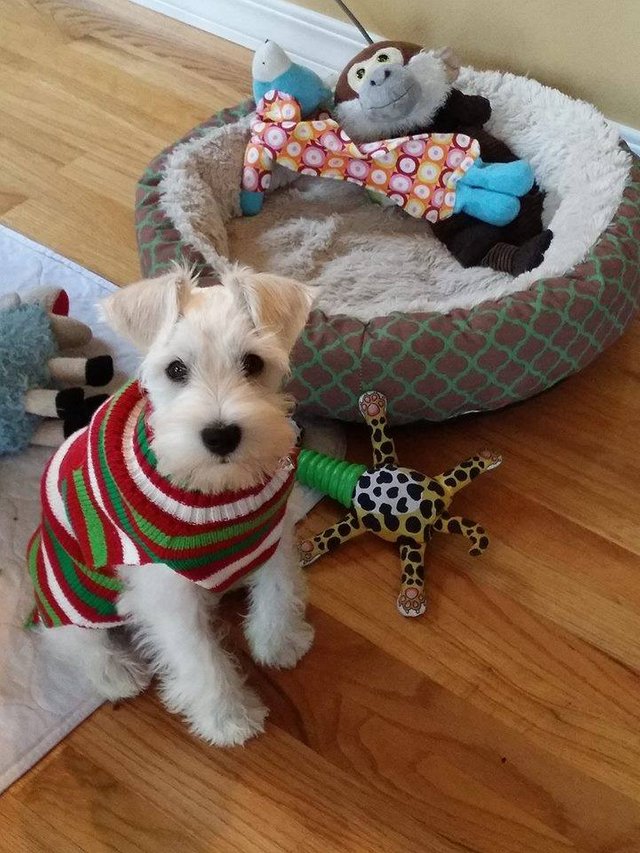 Below is a picture of me, my sister and 2 brothers when we were little having lunch from mom. You can't really see me very well. I have a blue collar on and my mom has her leg on me. My sister Pink is squishing me and my little brother. My name back then was Blue. I guess because of the blue collar.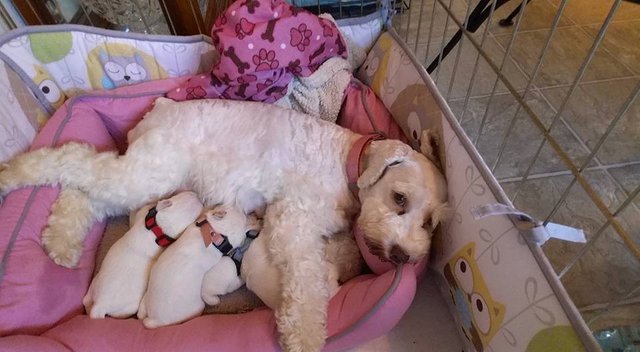 After our meetup
We had a great time at our meetup and after we were done we had dinner. Some strays also joined in.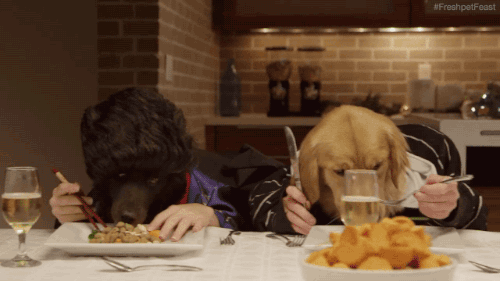 There is so much I want to tell you about myself and my life as a dog. I hope you enjoyed my introduction and follow me.
Sources: images are from my best friend and gifs are from giphy.com