Hello!
The name is Alex. I pursued an accounting major, a passion for "balance" since I discovered the beauty of book-keeping when I was 15. When I was 20, I pursued CIMA as I have found the hidden beauty of management science.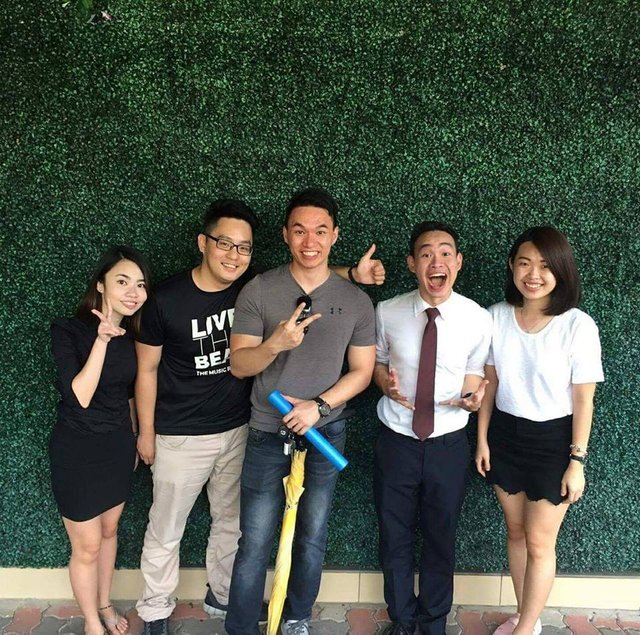 Fast forward to this day (25 years young), I am now a professionally qualified accountant, waiting for time to pass to obtain my royal charter.
My MBTI assessment states I am primarily INTJ (aka The Architect). I could vouch for that as I always find meaning (structures) in everything I see in my life, and have my plans accordingly.
Personal life
I'm from Seremban, and currently based in Petaling Jaya for work. Since young, I love music.
My love for management and music are unequivocal - which explains why @jazz-accountant.
I have two pivotal interests in my life, which I would usually do whenever I have some leisure time.
Interest 1: Music
In my varsity years I was actively involved with performance arts - choir. I tried playing the cello (guitar, and viola) but was short-lived. I did not have any practical foundation, hence practice is really grinding both my mind and fingers. I managed to play the cello and viola purely from the knowledge of music theory, and some prerequisite knowledge from guitar.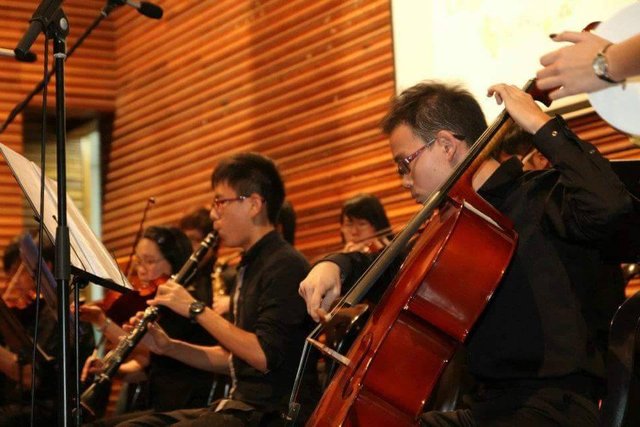 Apart from that, I also enjoyed music theory and I was only 3 marks shy from perfection in my grade 5 theory exam - because you'll never get full score in melody writing. I considered that an achievement, because I was my teacher's first student attempted a theory exam without any practical knowledge of the piano.
Then I pursued higher grades but had to put to halt as my focus has changed. One of my favourite homework was score analysis. Since I didn't have the practical knowledge, my teacher decided to binge me with case studies (scores). The picture below explains how the analysis is done - Mozart Piano Sonata No. 11 in A major.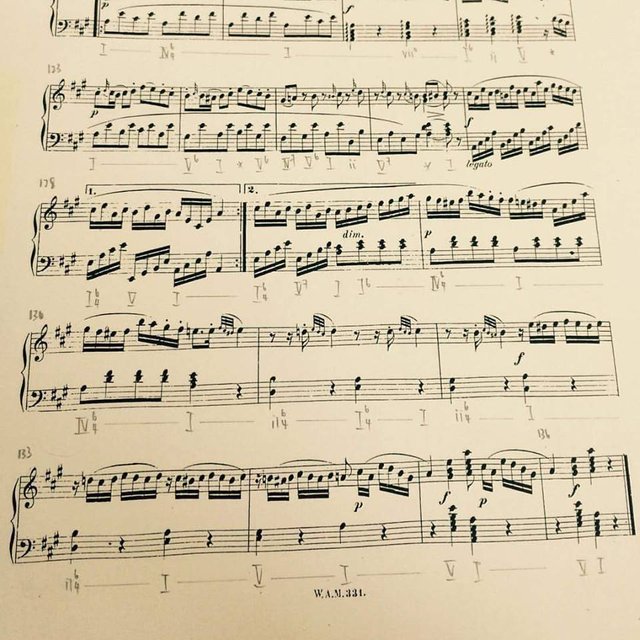 We performed various occasions throughout my 4 years there. Here, I'm sharing four hallmark events in my journey as an amateur performance artist.
Hallmark 1: Voices of Asia
It is a competition held in Subang for the first two years. With my fantastic singers, we were awarded both those two years for being The Most Promising Choir. The beautiful songs sung still ring fresh in my head until now.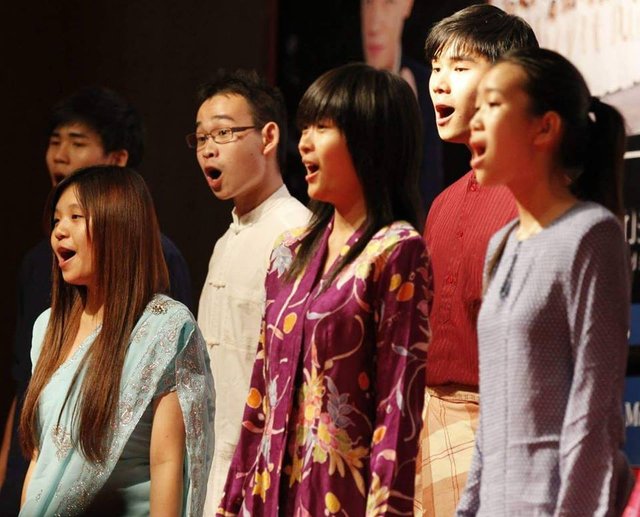 This picture was taken during the first year. Back then, it was only 16 of us. Which on the second year, the numbers doubled as the songs we sang touched many. We were able to have more great singers for the second year.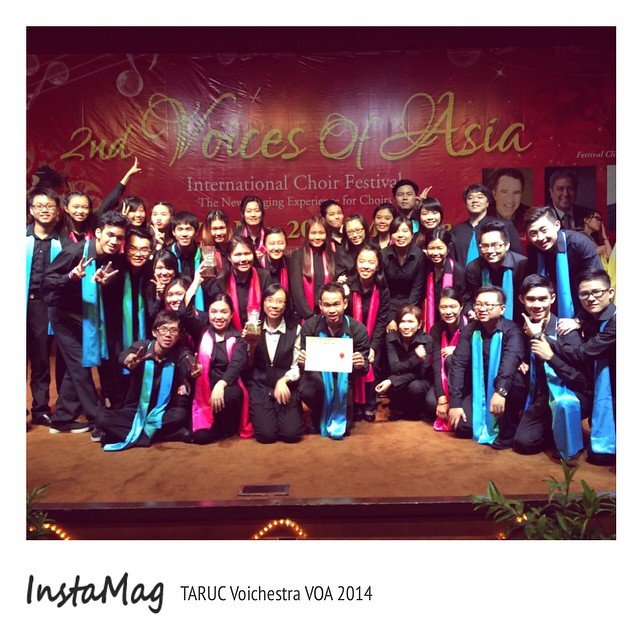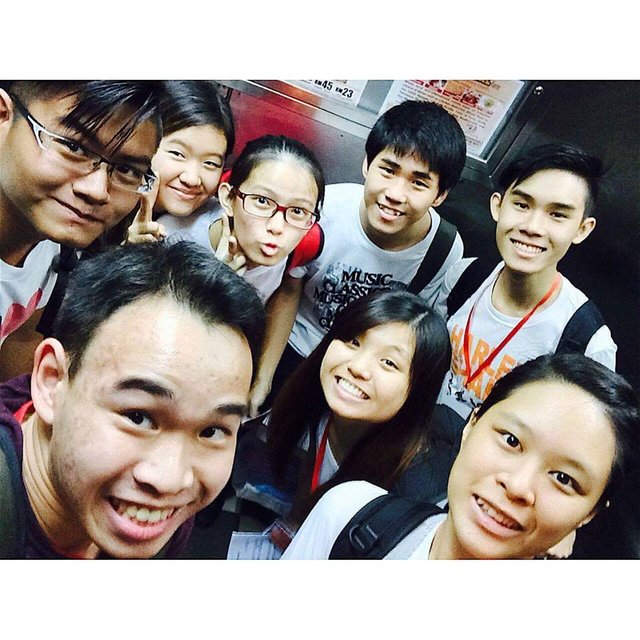 In VOA2, the section principals were getting ready to sing "The River of Judea". It was again, an interesting experience for us as we had to do sight-singing for the song. We were too busy with polishing our performance songs that we put this aside until the very last minute.
Indeed, it has been a beautiful journey with the fellow singers there. I am still struck with awe, how most of us didn't know music could perform so well. Then, I have the answer - it was all due to great coaching by our artistic director who has stood through the test of time. The society was 8 years old when I first took the lead, and have won multiple awards thanks to her.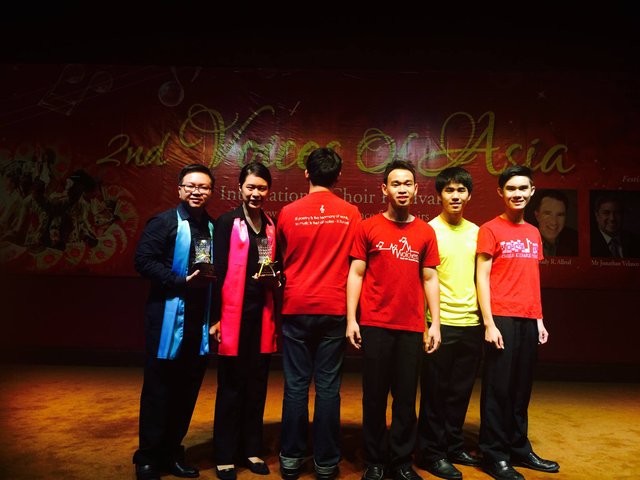 Through the two years of my leadership, I have been blessed by great and supportive people. The picture above depicted the journey of "uniform standardization" (right to left) during the two years I was the club's president.
As poetry is the harmony of words, so is music that of notes. - Henry Purcell
Hallmark 2: Xiamen University Choral Exchange in Malaysia Philharmonic Orchestra Concert Hall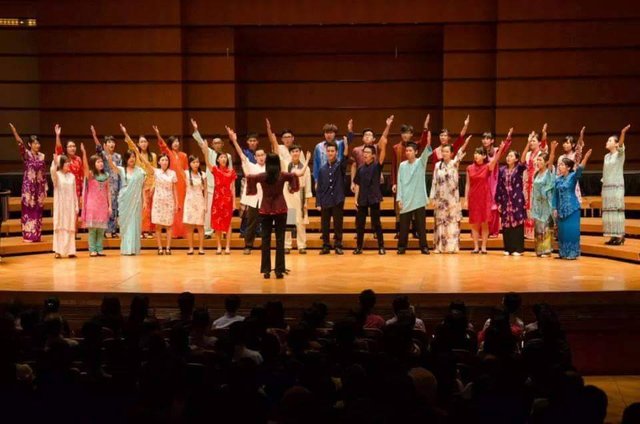 Most vocal performers long to perform in places with great acoustics as it would mean better clarity and quality. It was never in our minds that we could perform in our international concert hall, one of our many national prides. We almost were reduced to tears with the opportunity we had, and the experience is something money could never buy.
Hallmark 3: Vocal ensemble debut champion in Macau
Not long after serving the choir as president, I left and co-founded a vocal ensemble with my artistic director. Few months later, we were informed of an international choral competition held in Macau. This also marked the turning point in my life for various reasons.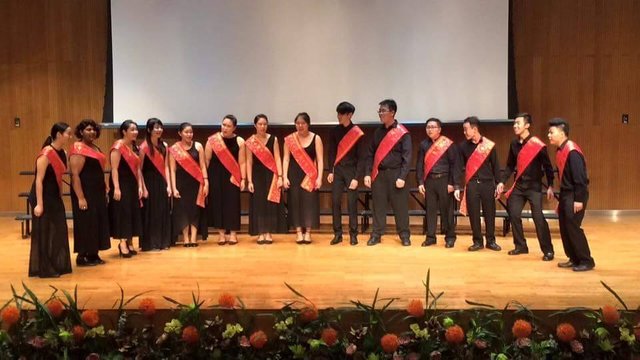 A few days after returning home to Malaysia, we were informed that we emerged as a category champion for Malaysia! The flavour of the South East Asian continent could never fail to amuse people. I believe that our winning piece being the Balinese song, "Janger".
Hallmark 4: Jazz
As elated as I would be, and as much as I wanted to stay, it was time for me to leave due to personal reasons. Then I moved on to singing jazz which gives more freedom in my expression. The same piece can be played in various styles, delivering different feels: bossa, medium swing, reggae. This opened up an entirely new experience to me.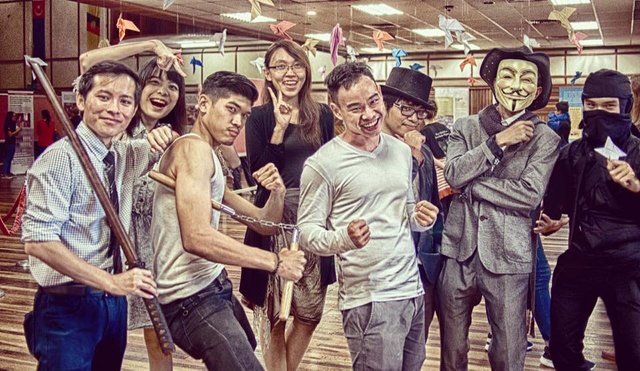 That was the first and only experience I had with singing in a band. Simply because we all parted ways to pursue our dreams after this picture was taken.
Interest 2: Reading
I also love reading. Mainly, the areas of my interests are management science, fiction (mainly works of Ahern and Albom), psychology, self-help. Back in 2016, I had to downsize my room's table to fit in another shelve as I had more books, and I don't wish to let them go. I always loved the idea of books instead of videos as I read faster and understand better with words written than words spoken. Now, as my job role expands, I needed to master the skill of multitasking. Hence, I had to rely on podcasts on related areas for acquiring knowledge and fresh ideas.
In my many years of reading, I realized my calling - to empower the voice of the next generation. Which leads to the change in my career path where I started off as an internal auditor in one of the reputable accounting companies.
Career
Intern cost controller
I did my internship in Resort World Genting. Whoever who does not know this name would only mean they don't gamble. Haha! But I was not involved with Finance Casino Operations. Rather, I was involved with Finance F&B Cost Control. From here, I had feedbacks saying that I was not suited to be an accountant, because I was not sensitive with figures.
Lesson learnt: Data entry isn't what I'm good at despite the fact that I'm an accountant.
Yet at the same time, my technical skills can be placed for better reasons, with the help of my supervisor. Fun stuffs I did were very similar to what I thought internal audit would be doing - checking variances in production and operation cycles. There, I prepared a template on quarterly and monthly inventory movement analysis and a few other tasks which I try avoid writing in my introduction post.
Discovery: I'm actually good with data management and visualisation, as my supervisor says I'm inquisitive and analytical.
Internal auditor
It was a rather short-lived job (I only stayed for 6 months, much shorter than my internship period of 8 months!) as I realized that ticking boxes isn't what I wanted to do as a profession in the long run. But above all, I learnt that processes are the operational backbone of business.
We spoke about calling earlier on, and it was never an opportune time to jump ship into The Association of International Certified Professional Accountants (a unified voice of AICPA and CIMA).
Business development guy (story teller)
My job scope involves a lot of task management, data management, process understanding and every other thing I've learnt the past. I could have never been luckier to finally be doing what I love - to inspire the voice of the next generation. Here, I have discovered myself as I helped others to discover themselves.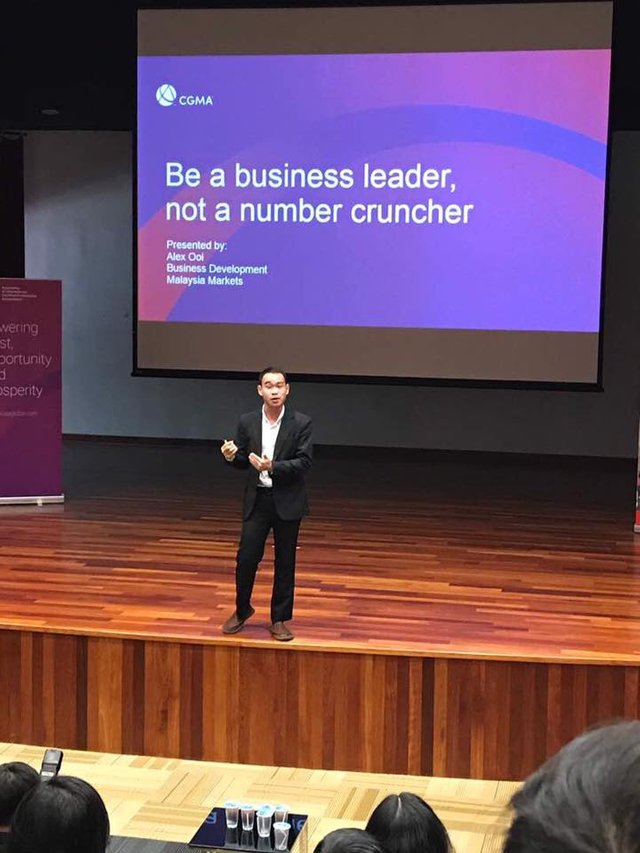 Oh, and not to forget, my job involves a lot of talking and managing expectations. With that, now you should know why I'm finally convinced to write on Steemit, thanks to @danielwong. Besides that, I must thank @happycrazycon and @iamjadeline for sharing with me the tips on writing on this platform.
Conclusion
Now, I am 25. Throughout my 10 months employment in the Association, many students were amazed with how I managed to go this far. But I always assure them the same thing I assured myself for many years. I do hope, by writing here as an open book, it could inspire everyone else around the world to find their voice. Whatever it may be. It just so happens what I write here in my future posts would be related to most accounting graduates, as I have discovered that most of these great protectors of the galaxy* feeling lost after graduation.
There are five groups of protectors of the galaxy in my dictionary:
Accountant
Lawyer
Doctor
Architect
Engineer
Why?
They protect public interest.
Here, I shall end my writing here with my long rant on realizing dreams.
May you be inspired to be the best of you!
Whatever you do, life is too short to suffer. There is no need to envy your neighbours for their achievements. An envious heart corrodes the soul. Rather, seek ways to better yourself than who you were yesterday. Everything else will come to place.