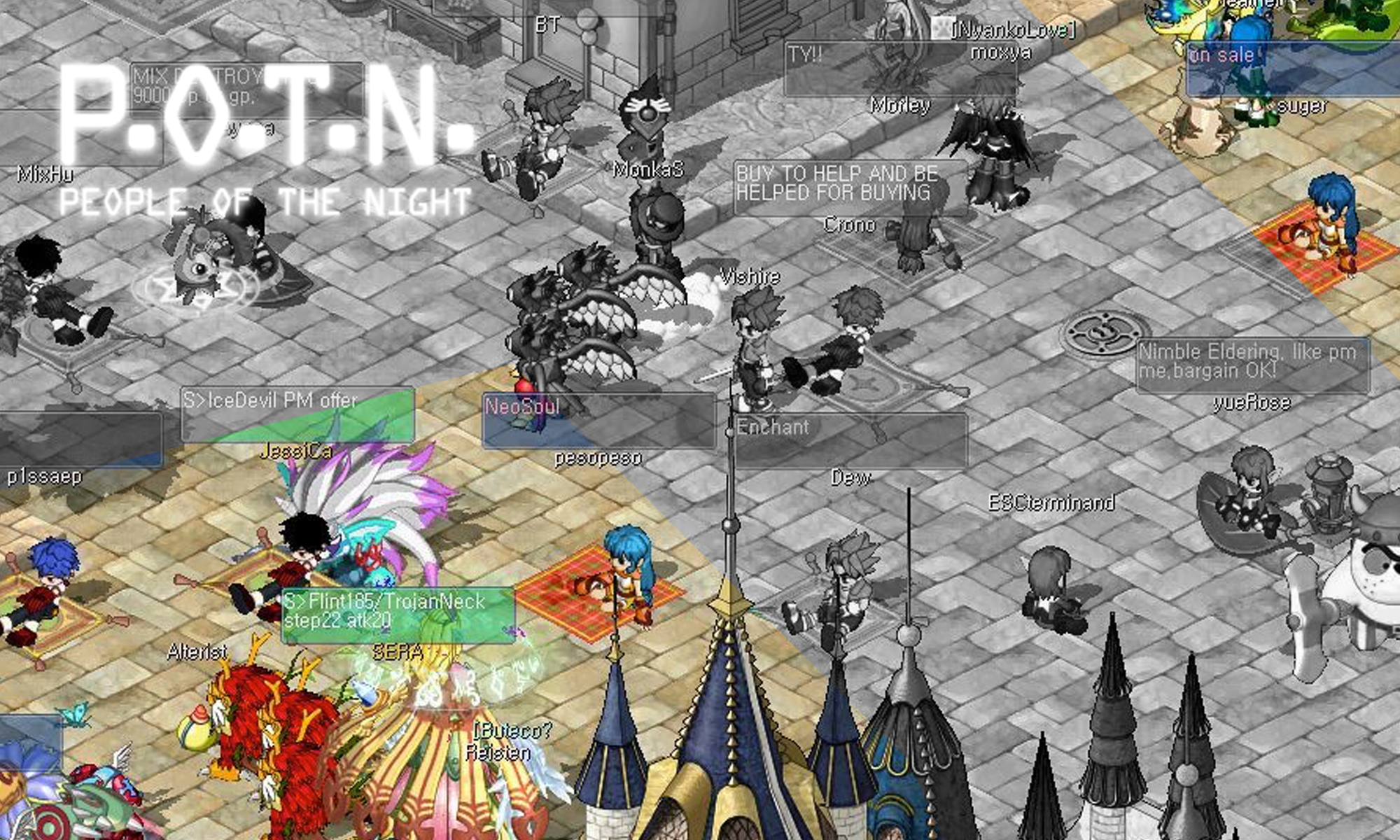 This post is a guest interview conducted by @sndbox incubator member @meanmommy33. [Guest Authors and Interviewees receive 20% of the SBD post rewards and an opportunity to showcase unique activities, projects or host challenges within the community.]
---
Guest Interview:
@meanmommy33
@meanmommy33 (MM): Welcome @vishire! For Steemians who are unfamiliar with you and your work, tell us a bit about yourself.
---
@vishire: Hello, Steemit! I'm a 20 year-old from the city of Bangalore, India which in my opinion is the hub of creativity in my country. I've played video games all my life and decided I should write about them. A few months before I got onto Steemit, I started my adventure into cryptocurrencies because of a friend that was into trading, but then I discovered more about how they are used in so many industries that how they applied to my interests.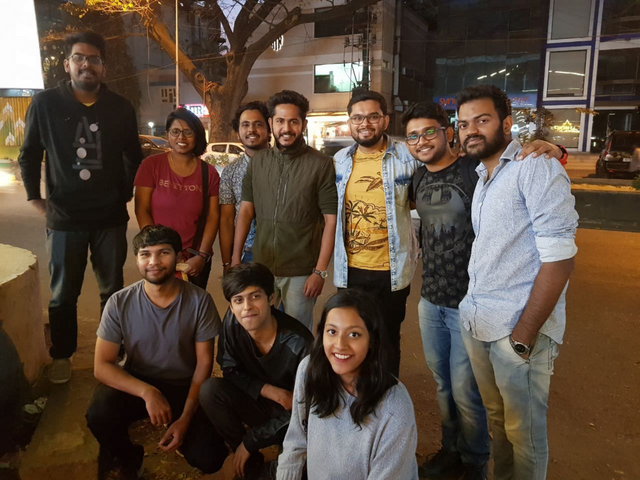 @vishire: I was brought onto Steemit by a friend of mine, Sweeya. She introduced me to Steemit since I told her I was all about games and writing. I'd been dabbling in crypto months before I got onto the platform, but she only had to tell me about it breifly for me to check it out, and well, here I am.
MM: Do you participate in any communities? If so, which ones?
---
@vishire: I'm a part of 29 different Steemit communities, and counting. Yes, I actually counted!
I love @steemsugars of course, but I'm also a part of @indiaunited for the Indian crowd and I've got to say they've got some really nice people to take care of it all. It's a nice Discord channel. I really like being a part of all the curation Discords, the talk shows in particular are amazing. Promo-Mentors is definitely a really good initiative on Discord that I recommend others check out. A few others that I talk on are the Steem Music Alliance and Steem Gaming Community.

MM: What about your own projects, particularly that of gaming?
---
@vishire: I'd like to think of myself as a community builder since that is all I have been doing work for the gaming community the past few years. I've contributed to plenty of gaming communities and have been a host to many as well. I've since then passed responsibilities onto other people once they became more self-sustaining.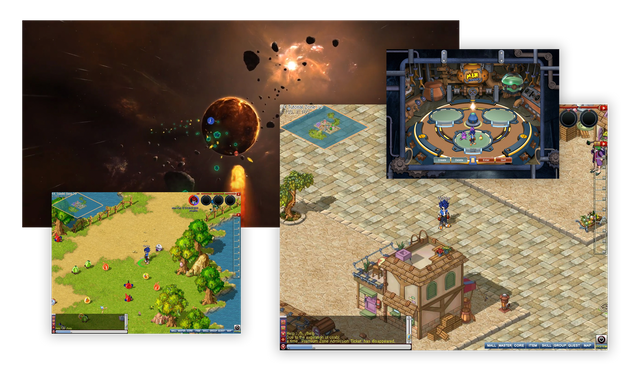 @vishire: My upcoming project is to vicariously promote Steemit through the eyes of gamers and also bring in content creators to the platform - good content creators that are not just gamers. The initiative is People of the Night. We've got a couple of things planned for the community in the near future. We'll host contests as a start and then tournaments. I have a plan to bring up curation as well but SteemGC seems to have that covered for the gaming community so I guess I'm going to have to get more creative there.
MM: How do gamers fit on Steemit? Is it a good place for you?
---
@vishire: Gamers make their own channels or groups on any social media and that is widely known. With the help of DLive and DTube, live-streaming and posting videos is possible on Steem. These web applications are a boon for anybody who is into content creation in general. This is revolutionizing it. Plus on top of all that, just imagine the places where gaming isn't big. Imagine when people get funded for their projects through Steemit. The world is coming together so that consumers can take what's their value as well. It facilitates money to be given to those who have less access to it.
Steem is one of the best platforms for any gamer to be on. I bet you're already noticing the surge of them on this platform.

MM: Can people get involved in your project? If so, how?
---
@vishire: My project, People of the Night, is fostered by the community. As of now, it's a group of gamers from different areas of expertise who want to be a part of a community. We're planning on collaborative livestreams, where we invite people to livestream on our channel to get more traction for themselves and to help us build a foundation that works on the basis of what's good for the community. What is most important here is networking and interaction and that's what I'm actually trying to accomplish!
If you feel like you want to come hangout, check out @peopleofthenight and you'll find the link to our Discord as well as our content.
MM: What are your overall future plans with Steemit?
---
@vishire: I thought I was just going to do gaming-related stuff, but I never knew I'd be getting into community work! I like writing about different topics made by Steemians and I am planning on live-streaming too on various channels. I've formed some great relationships and plan on keeping at it for the time being!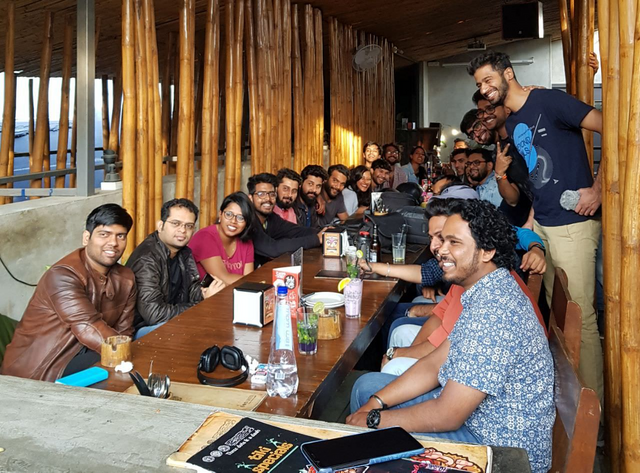 ---
Thank you @meanmommy33 for moderating this interview with @vishire! We encourage other Steemians to explore more Steem-powered gaming opportunities and community initiatives like @peopleofthenight.
---

Want to support Steemit authors like these? Consider joining our curation trail! You can learn more about the @sndbox incubator mission and 2018 program here.
---
Help us spread the word. Follow our Twitter and YouTube Channel!
---