My recent 44-hour Fasting Experiment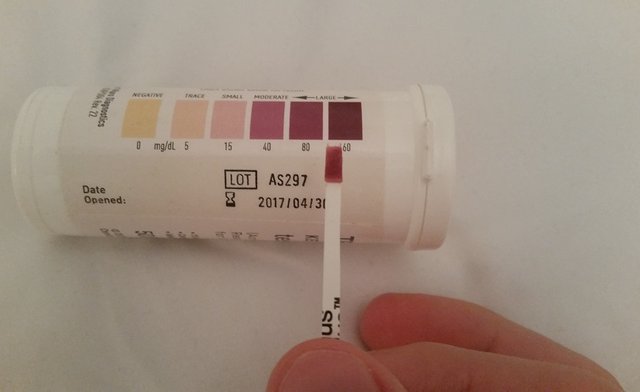 Whenever I fly inter-continentally I fast; that is - I don't eat. I benefit from this by avoiding spending money on airport food and by avoiding airplane food.
Thus, I have no stomach upset. My GI tract is in 'reverie' mode, unlike when I was eating during my long travels. Back then, my stomach was somewhat disturbed and I had trouble recovering from jet lag, which is inexistent with this current strategy. I am aware, though, that correlation is not causation and that other factors from my life could contribute to this. Anyhow...
Removing my attention from food and feeding, I can focus on working on whatever project is on the 'table'. Since some of these travels last for 30-40+ hours, this is a good way for me to go against the grain and be productive while traveling.
The last one (fast) that I did was not during an intercontinental flight but during a short trip to Washington, from NYC. Here's a timeline of my experiment:
Day 1:
15 PM - Finished last meal, which was my only meal for the day. Total energy intake: ~1,600 kcals.
Plane to Washington in the evening.
Day 2:
Fast.
Walked 13,000 steps, just by visiting around.
Had 2 double espressos with some milk.
Returned to NYC by bus.
Went to bed at 1 A.M.
Day 3:
Woke up quite refreshed at 7:50 AM.
Did some intensive calisthenics at 8:30 AM. I don't recommend doing this in a fasted state, especially if you're not used to not eating.
Black coffee at 9 AM.
First meal at 11 AM - after 44 hours of not eating.
On day 3 I planned feasting (eat a lot) to make up for the period of deprivation. I am at maintenance weight and body composition since early 2014 so I have no intention to lose fat or build muscle.
Day 4 (today):
I failed feasting yesterday. I only consumed about 2,500 kcals in two large meals and a smaller meal. That's more than I usually eat so it's not total failure. I'll try keeping the higher-cal trend for the following few days...
Here's a photo I took at Lincoln Memorial: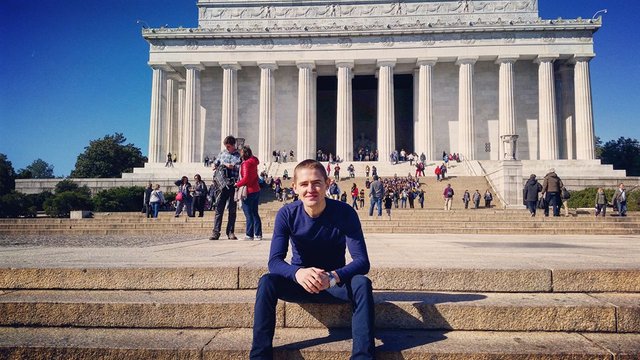 It's easy for me to undergo such experiments because I am least hungry when I end the fast than when I start it. Plus, the total amount of carbohydrate I consume daily is below the norm, so I may have an upregulated fatty-acid and ketone metabolism. My urine ketones were 'ultra-black' post calisthenics (see the top).
My rationale is: since I may be used to burning fats, I do not experience hunger pangs as glycogen is being depleted compared to someone who is not in this situation. I did have a headache that lasted for a few hours on Day 2; it was not disturbing though.
I will not go into rationalizing (yes, rationalizing) the benefits and pitfalls of fasting and IF. I discussed them at length in 3 of my books. But if you have comments or questions about related to this, please let me know below and I'm more than glad to share my subjective thoughts.
---
To stay in touch with me, follow @cristi
#intermittent-fasting #fasting #ketosis
---
Cristi Vlad, Self-Experimenter and Author